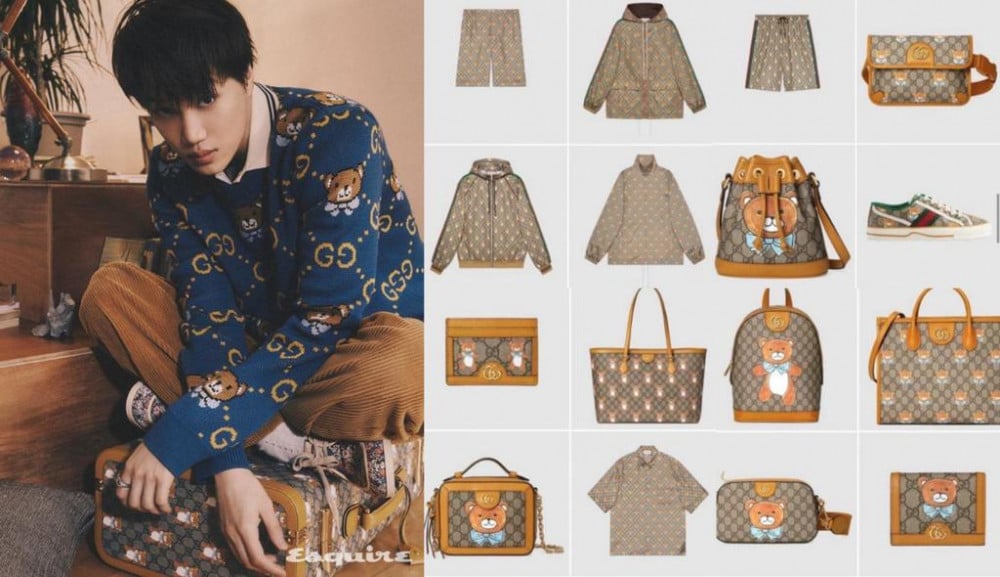 #KAIxGUCCI dominated Twitter for days and made everyone awestruck as Gucci revealed for the first time the "Gucci Capsule Collection." The Gucci collection under Kai's name was introduced to the public with the bear-themed items, which will be available from March through the Gucci pop-up store and the official online store.


Kai, from being the First-ever Korean Gucci Global Ambassador for 2 years in a row and now, he's the First ever Korean celebrity/artist to have a Gucci Capsule Collection Collab. Not only is he the muse of the high-end fashion brand, but Kai also participated in co-designing his OWN clothing/accessory collection.


The KAIxGUCCI Collection is a collection of bears, Kai's favorite animal. Kai shared that, "I think I can wear it more cutely because bears are drawn here and there. People of all ages can wear it every day."
He also added that "Fans gave me this nickname, saying that I look like a bear. At first, I said, 'What bear am I?' Then, I started to see bear characters more and more often."
After talking about him and bears, he openly shared his thoughts regarding Gucci launching a collection with a Korean celebrity and said, "I'm grateful and happy. It's not easy to have a collection named after me. It's a great opportunity and luck, but I'm indescribably happy that it came to me."


Kai's latest photoshoot and interview about KAIxGUCCI Collection is from Esquire Korea's upcoming issue this March 2021.
Check out some of the designs circulating online right now and don't forget to get your own bear-inspired item from Kai Collection by Gucci.