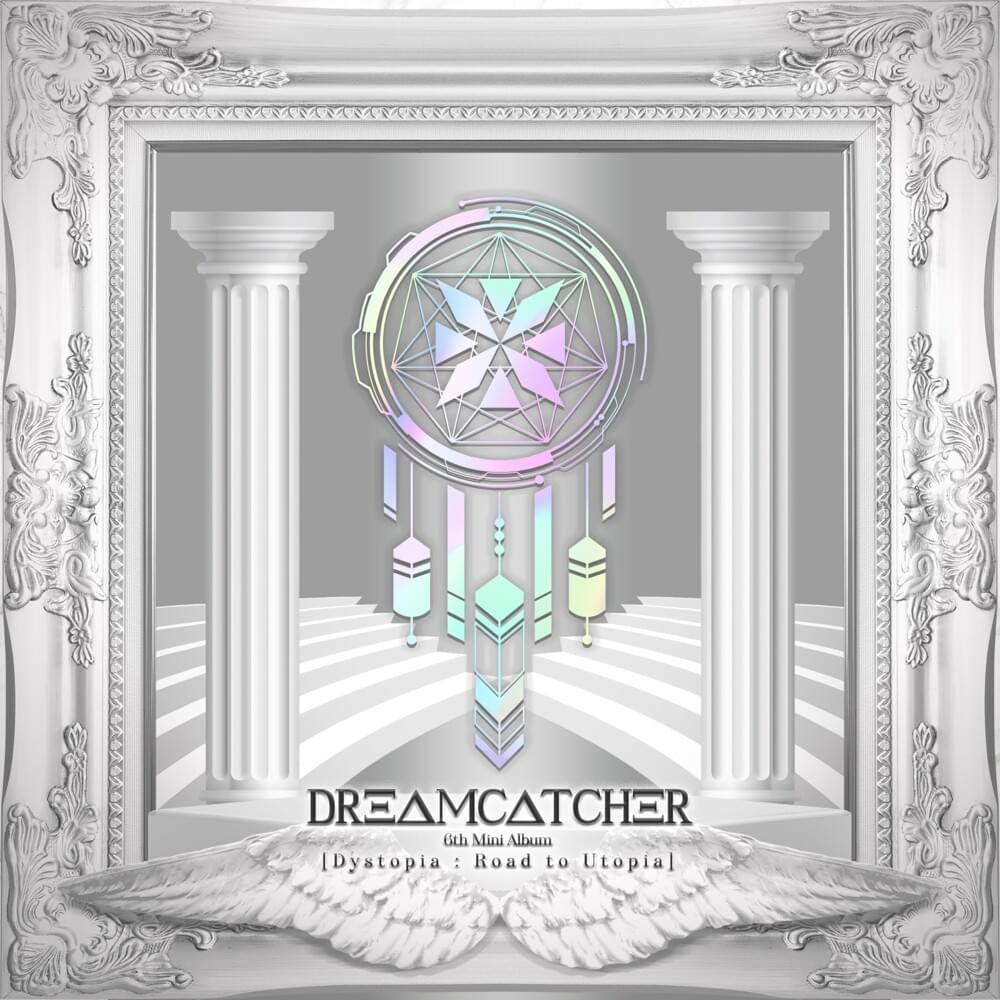 [This review reflects the opinions of the author and not necessarily those of allkpop.]
Track List:
1. Intro
2. Odd Eye
3. Wind Blows
4. Poison Love
5. 4 Memory
6. New days
7. Odd Eye - Instrumental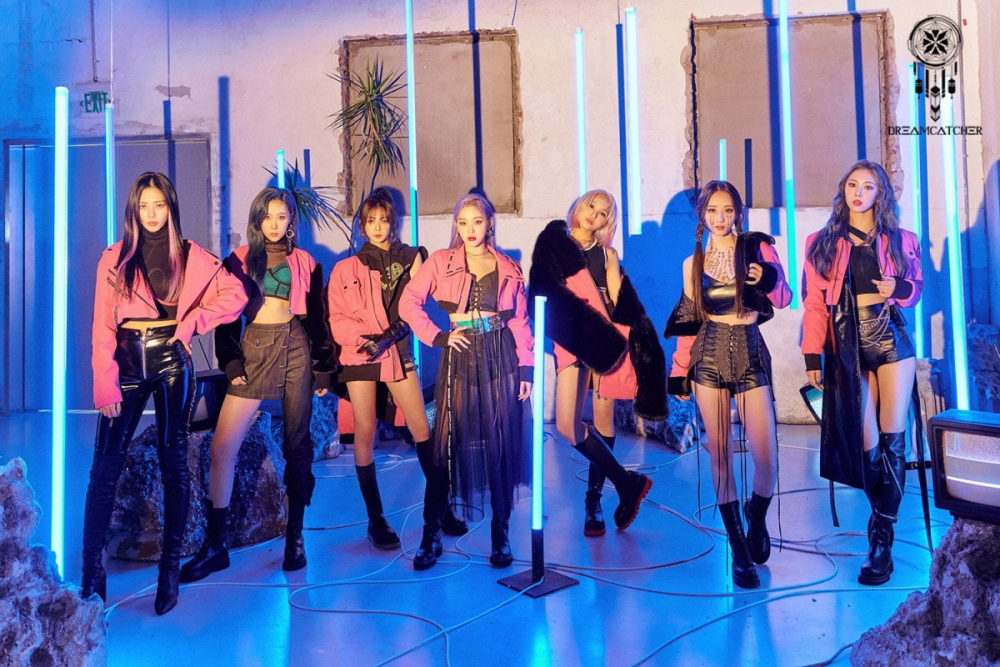 DREAMCATCHER has returned with a 6th mini-album entitled "[Dystopia: Road to Utopia]." The album immediately thrusts us into the intensity we are expecting to hear with "Intro." This EDM heavy instrumental is bone-chilling and extremely fierce, a great first song to preface the extraordinary display of talent to come.
DREAMCATCHER's chosen title is "Odd Eye," a revisiting of their classic rock sound. Though their last comeback had a lot of EDM influence in it, this song is much more guitar-centric, which I prefer for the group. Each member's vocals shine distinctly on this title, and for that, I commend the group for their uncanny ability to showcase each member's strengths.
Immediately a switch is flipped with "Wind Blows." Utilizing a J-Pop inspired sound, this song's rock progression is lighter than the title's and a bit more EDM infused. The song is upbeat but manages a certain intensity due to the electric guitar and booming vocal performance. Meanwhile, "Poison Love" moves away from the heavy rock influence in favor of a pure dance influence. Somewhere in between house and trance-pop, "Poison Love" is a refreshing change from the classic K-Pop sound. There's an aspect of darkness tinged in this song that's absolutely lovely to consume.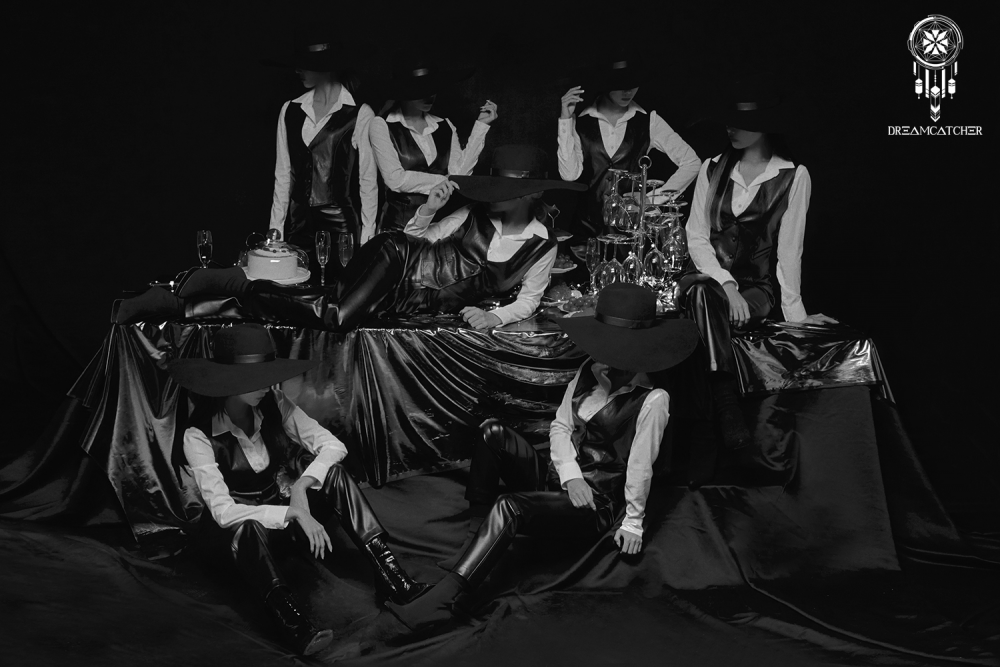 "4 Memory" moves things towards a more acoustic vibe with a sweet melody and more subdued vocals. Instead of powerful riffs, the group opts for wispy singing and gentle harmonies. The song has an electropop influence that's reminiscent of Owl City.
Rock lovers need not fear, as DREAMCATCHER was sure to add "New days" as the album's closer. With a feminine singing style that contrasts the loud clang of the drums and dynamic electric guitar, DREAMCATCHER takes this upbeat rock song and puts their classic vocal twist on it. The entire song reads like an anime OST of sorts and has an incredible feeling of excitement to it overall.
MV REVIEW
Futuristic, chic, and delicate, DREAMCATCHER's MV for "Odd Eye" is an otherworldly and ethereal concept that completes the series of MVs the group has released up until this point. "Odd Eye" is a deliberate balance of light and dark with a stark contrast between grunge and femininity. Vaporwave aesthetics and cyberpunk vibes are central to the feel of this MV and DREAMCATCHER offer out of this world visuals that capture the viewer's attention effortlessly. The dreamcatchers never find the utopia they are searching for, but we've found it in this MV!
MV SCORE:
MV Relevance…...9
MV Production…..10
MV Concept……...9
MV Score: 9.33
ALBUM SCORE:
Album Production…...9
Album Concept……...9
Tracklisting…………...7
Album Score: 8.33
Overall: 8.83