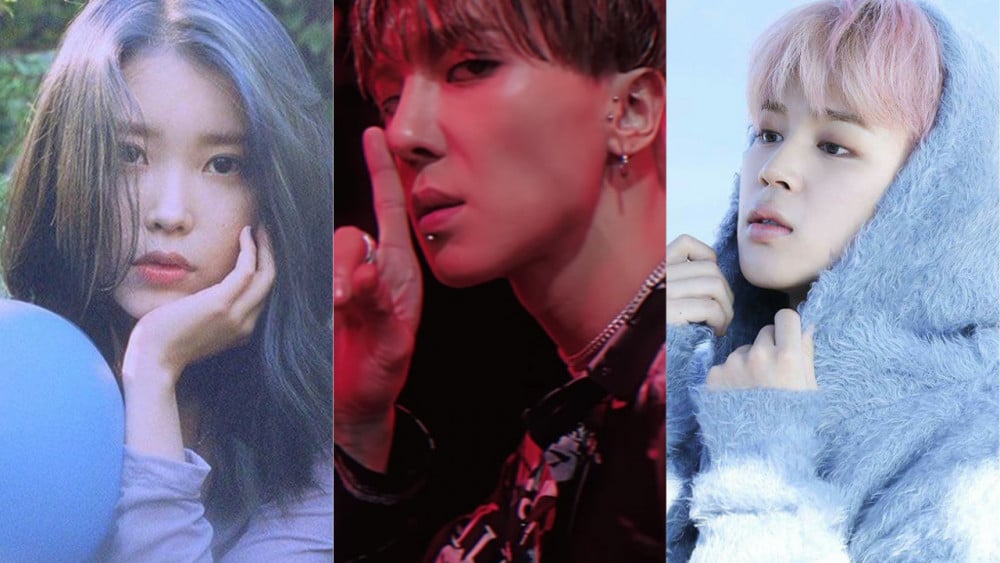 Some of the most wonderful songs in K-Pop owe their beauty to their lyricism. While not all K-Pop music is all about the lyrics, it is undeniable that symbolism, imagery, meaning, and creativity are best brought out by the lyrics of a song.
BTS - 'Spring Day'
The perfect song to start off a list about brilliant lyricism is undeniably BTS's 'Spring Day.' This song has an innate ability to elicit deep emotion even after you've listened to it more times than is countable. The music and the lyrics are in a perfect alliance, which creates this inexplicable feeling that is somehow novel every time.
MINO – 'Fiancé '
MINO has always been masterful when it comes to lyricism, and one of the best examples of that is his song 'Fiancé.' The lyrics in Korean are pure genius wordplay and the influence from the old times is clear as well. One might even say that this song by MINO was a cultural reset.
This song has a very particular feel to it, which could be polarizing; that is to say, people either love it or hate it. However, one thing that cannot be ignored here is how incredibly the song is written. The analogy is painfully relatable and yet, expressed so artfully that it makes you envy the songwriter's lyrical prowess. ZICO's addition is the perfect feature for the song, and he, of course, brings with him his own arsenal of lyricism.
Lee Hi is truly unbeatable when it comes to lyrics, and her strong yet soft and angelic voice lends her music an ethereal dimension. 'Breathe,' in particular, has one of the most touching lyrics out of all her songs, and it will truly remain unforgettable for generations to come.
SHINee – 'Our Page'
SHINee showed remarkable strength with 'Our Page,' which shone through every single word in this song, especially considering how emotionally charged it is. It must have taken a whole different kind of perseverance, compassion, and emotion to be able to write a song for Jonghyun, who always wrote SHINee's music, and both SHINee and fans alike can only hope that it made him proud.
IU – 'The Visitor'
The beautifully slow-paced song 'The Visitor' is one of the most underappreciated IU songs ever. The beauty in this song lies in the simplicity of its lyrics, which is considerably hard to achieve, contrary to what one might think. To be able to express complex feelings through the simplest of words is an art all in itself, and 'The Visitor' is a prime example of the same.
One of Pentagon's most popular songs also has some of the most memorable lyrics in their discography. The adorable push and pull of being in love and yet not being able to express it is a feeling that almost everyone is all too familiar with.