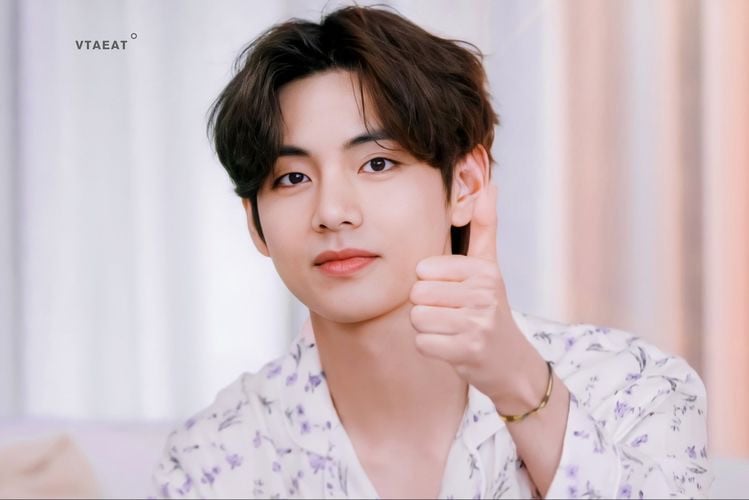 The news of BTS's megastar V setting records left and right is undoubtedly a norm today but did you know that he has been one of the most-celebrated K-pop idols since his debut?
Fans of the multi-talented member V of BTS welcomed the Year 2021 by throwing a grand celebratory party titled the "Worldwide Ace BTS V" on Twitter. While tweets of his "first-ever Korean artist to…" records decorated the trends worldwide, several accolades from his rookie days also resurfaced on the platform. In particular, V's rule over Twitter, one of the largest social networking services has become a hot topic among the fans.
In 2014, merely a year into his career, V took the crown for the most-retweeted post by a Korean artist as his selfie with Baekhyun from EXO garnered 55,000 retweets surpassing the posts by well-known idols such as G-Dragon and Siwon.
V then became the first K-pop idol to receive 1 million likes on a tweet in 2017 and he further solidified his unrivaled popularity by crossing the million mark in the shortest period in 2018. The following year, he conquered the list of "Most Retweeted Tweets of 2019" in some of the biggest Latin American countries.
In 2020, V wrote his name in history by becoming the first Asian artist to achieve 3 million likes on a tweet in record-setting time. He also ranked six tweets on the list of "Top 30 Most-Liked Tweets of All-Time" within the same year.
Furthermore, in 2013, roughly six months after his debut, V's birthday tag; #HappyBTSVDay placed on the worldwide trends list at #2. Despite him being a hidden member and known by the fans for a significantly less time than his bandmates, V received immense love upon reveal proving his remarkable capabilities as an artist.
Since then, V has ranked several birthday tags on the worldwide trend list and has recently been named as the Korean celebrity with the most-used birthday hashtag. As per multiple sources, #HappyVDay surpassed five million tweets in under 24 hours crowning V as the first idol to achieve such a feat.
Throughout his career, V has frequently made appearances on the trending lists of hundreds of countries with numerous tags and keywords. Whether it was with a sweet message, his jaw-dropping performances, or simply because he is dearly adored by millions, V is one of the most common trending topics around the world. Tweets about the star also receive overwhelming engagement proving his unfaltering popularity on the platform.
Today, V is widely-recognized as the "King of SNS" and also as "ARMY's best friend." Many have regarded his irrefutable sincerity and dedication in staying connected with the fans as one of the many reasons why he has and continues to enjoy massive love and support from his fans worldwide.