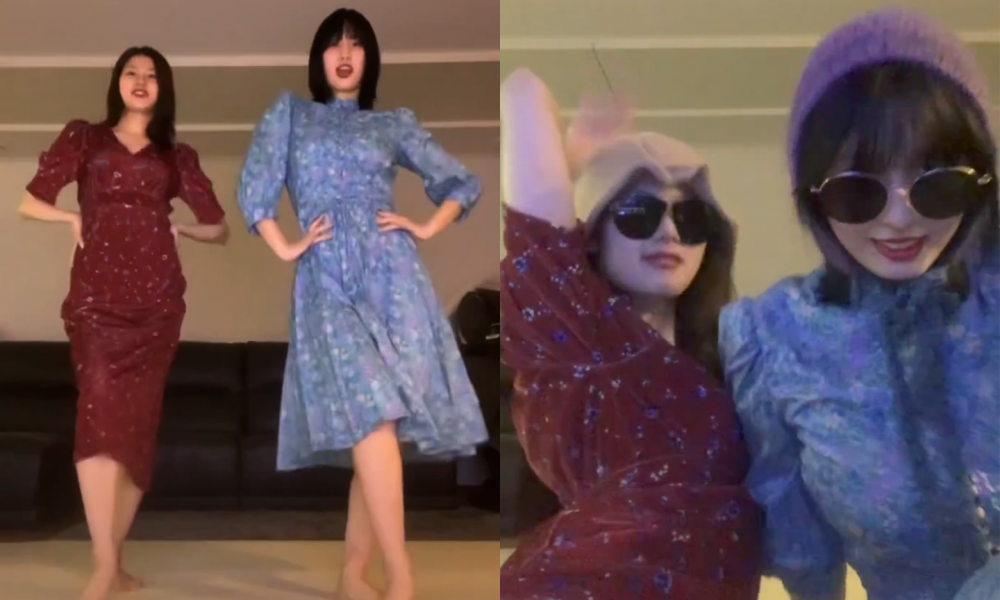 TWICE's Momo and Sana surprised fans by starting a VLive stream at 3 AM KST.
The two idol group members spent time communicating with fans and enjoying each other's company as they did various activities such as doing each other's makeup and dancing to Psy's "Gangnam Style" and BTS's "Dynamite."
International fans quickly logged on to watch the cute duo and shared photos and videos on social media.

Momo and Sana continued their VLive for over two hours, even enjoying morning yoga at 5 AM in the morning KST. As more and more international fans shared the news of the TWICE members on VLive, Momo and Sana quickly trended on Twitter.