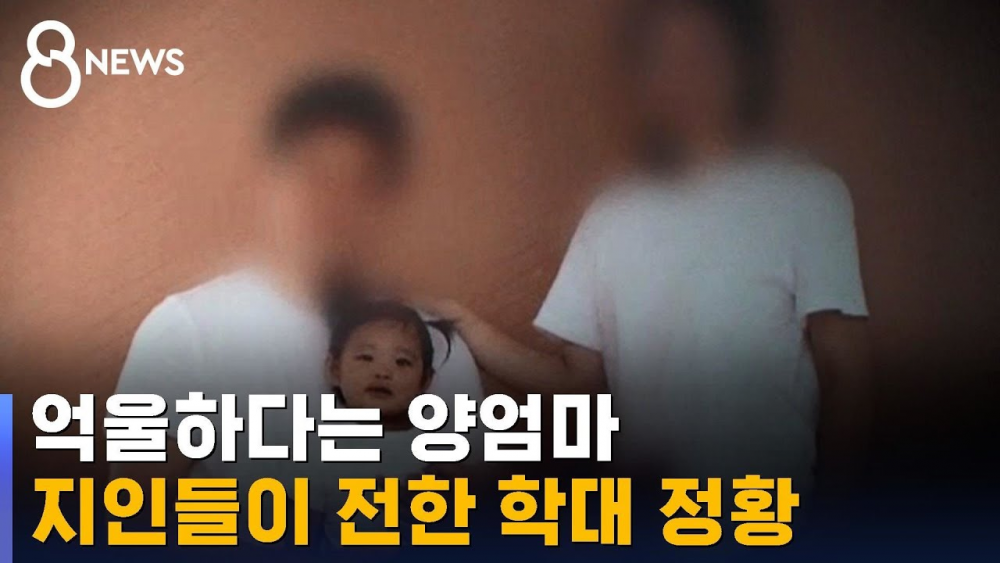 [T/W: Violence]
Korean citizens are raising their voices against the adoptive parents who killed a 16-month-old baby and are demanding severe punishment.


Many citizens and celebrities took to social media using hashtags #SorryJungin and #Junginsorry to express their sorrows in the young child's passing. The story of Jungin's death unsurfaced when the SBS tv program 'Unanswered Questions' covered the story revealing that her adoptive parents had severely abused Jungin.

According to the investigation, Jungin died of severe organ damage in the pancreas and other major organs. The child's stomach was full of blood after her organs were ruptured and her limbs and collarbones were broken.

Jungin's daycare teacher and pediatrician had suspected a possible case of child abuse, but their reports to the police had been ignored three times.


According to the adoptive mother's lawyer, Jungin's adoptive mother claims to be innocent and states she feels unjust.

She stated, "I only remember pushing her a little bit and tapping her in a moment of irritation. That's it. When I was changing her diaper, I pushed her a little bit and she fell back and hit her head on the floor. That's all I remember."

However, the prosecution believes that Jungin's adoptive mother habitually abused the child. In fact, Jungin's family acquaintances who met with reporters testified that there were instances in which they speculated that Jungin was being abused for a long time.
One acquaintance stated, "The baby always had scars every time I saw her. She had scars on her face too. There was a tear in her ear one time as well and had a large bruise on her forehead."

There were also times Jungin's adoptive parents left Jungin in the car by herself while they went to eat at a restaurant. Another acquaintance said, "The parents came into the restaurant to eat while leaving the child in the car alone in the basement parking garage. So I told them to bring her and told them it would be too dangerous to just leave her..."

The first trial of the adoptive parents of Jungin will be held next Wednesday on the 13th.