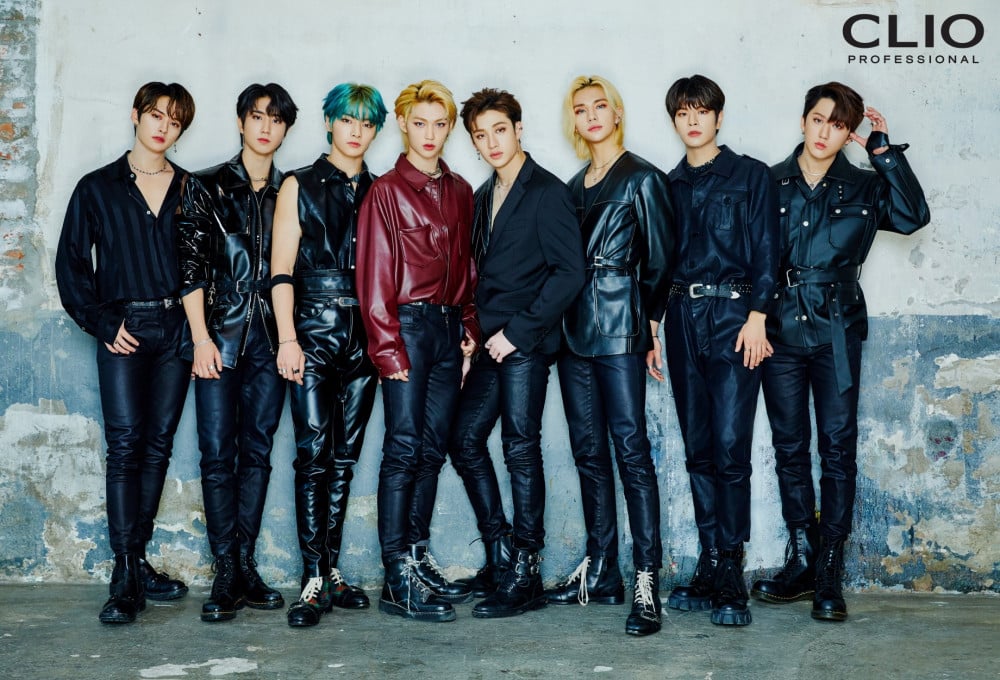 Stray Kids are now the muses for 'Clio'.
Clio announced their new 2021 models, and Stray Kids will be representing the makeup brand this year. Past models for the brand include Gong Hyo Jin, Sandara Park, Lee Hyori, Kim Ha Neul, as well as last year's Kim Woo Seok, the first male model that Clio had. Krystal has been the semi-permanent face of the brand.

Stray Kids will be taking the baton from Kim Woo Seok as the second male muse starting this year. Check out their first image above! Clio will be releasing a photo daily for the members starting on February 9th.