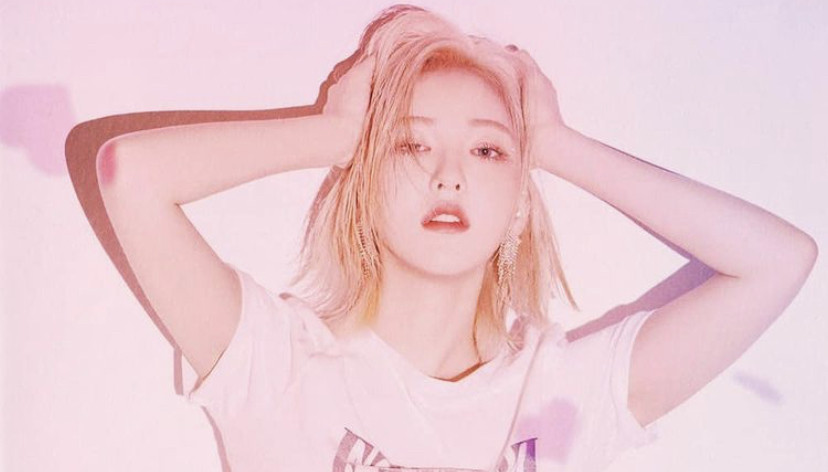 During Red Velvet's recent VLIVE, member Wendy mentioned Aespa and their debut single, "Black Mamba."
She stated, "Their music and choreography is good. But the vibe is different compared to us."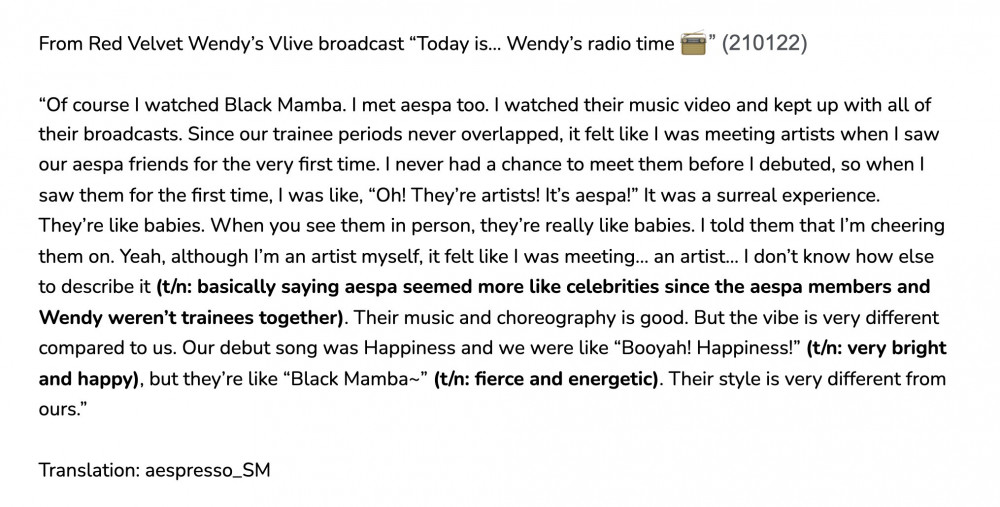 Wendy talked about their differences and how the Aespa members are like babies, in real life. Wendy also described Aespa style as fierce and energetic.


On their first meeting, which was after Aespa's debut, Wendy felt like she was meeting a fellow artist/celebrity since she hadn't had the chance to meet them pre-debut.