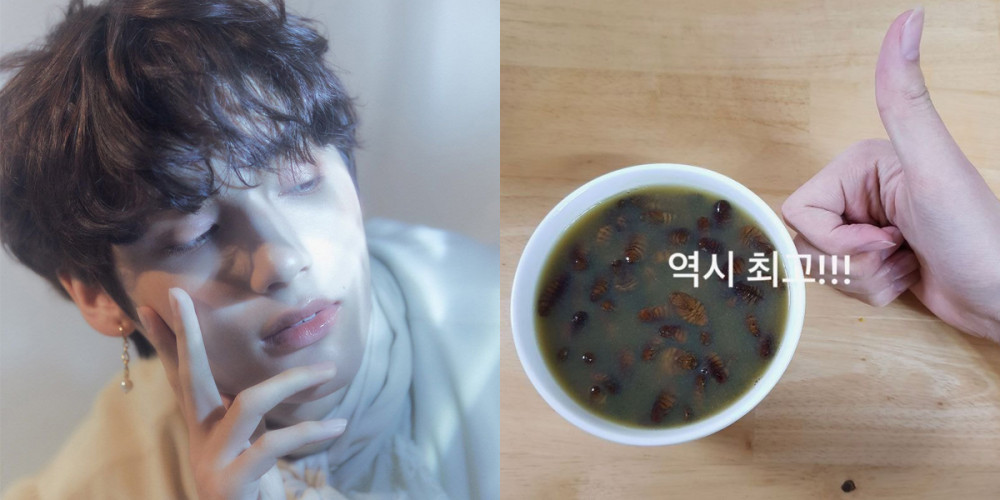 In a recent Weverse update, TOMORROW x TOGETHER's Hueningkai shared with fans a some photos of one of his favorite foods, pupa soup!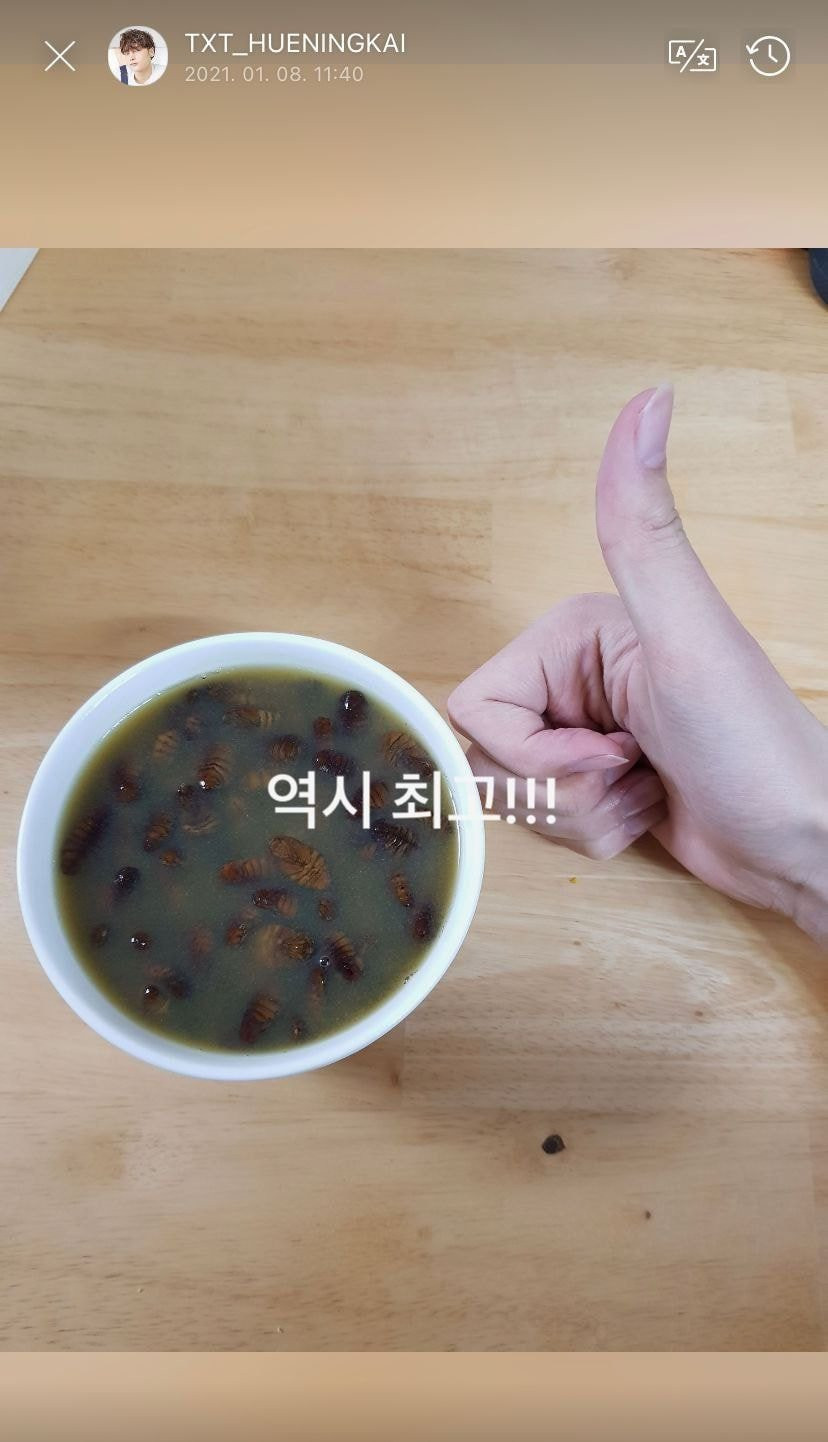 For international fans who may have been confused by the photos, Hueningkai also explained what it was in English.

If some international fans out there were a little taken back by Hueningkai's choice for a snack, don't worry, it's a perfectly natural reaction!
In South Korea, silkworm pupa are sold as popular street food items. They can be eaten as a soup like in Hueningkai's photos, steamed and eaten with a toothpick like mini skewers, etc. Believe it or not, "beondegi" as they're called in Korea are common snacks elementary or middle school students might eat together after school, alongside dishes like tteokbokki, ramyun, Korean hotdogs, and more!
While it's very common for Koreans to enjoy eating pupa, it's also just as common for some who were born and raised in Korea to still find the foods a little queasy to look at. Before there was the war over "Mint chocolate ice cream", there was the war over whether "beondegi" was delicious or gross!
Many Korean netizens were also amused at the idea that some international fans might have adverse reactions to Hueningkai's love of "beondegi". Some said:
"Wow... I can't eat beondegi to save my life."
"Hueningkai knows what's good! I love the canned beondegi they sell at the mart!"
"Hueningkai, I can't say that the photos you took look all that appetizing kekekeke."
"Eat your protein so you can grow even taller Hueningkai!"
"OMG I bet international fans are like, what is that... is he eating bugs..? Kekekeke."
"OMG I ate it when I was little because all my friends ate it but now that I'm older I can't eat it kekekeke."
"Guys, beondegi is hella tasty..."
"Yeah, even among Koreans, it's a food that's always debated about, but isn't Hueningkai part foreign?? Kekekeke."
"It is tasty, but when you get older you realize what it is and you think too much about it..."
"Hueningkai is true when it comes to beondegi."
"What a cutie. And at least it's really good for your health, full of good protein."
Meanwhile, some of Hueningkai's other known favorite foods include: sea squirts, grape juice, egg tarts, salted roe, as well as the controversial mint chocolate ice cream.