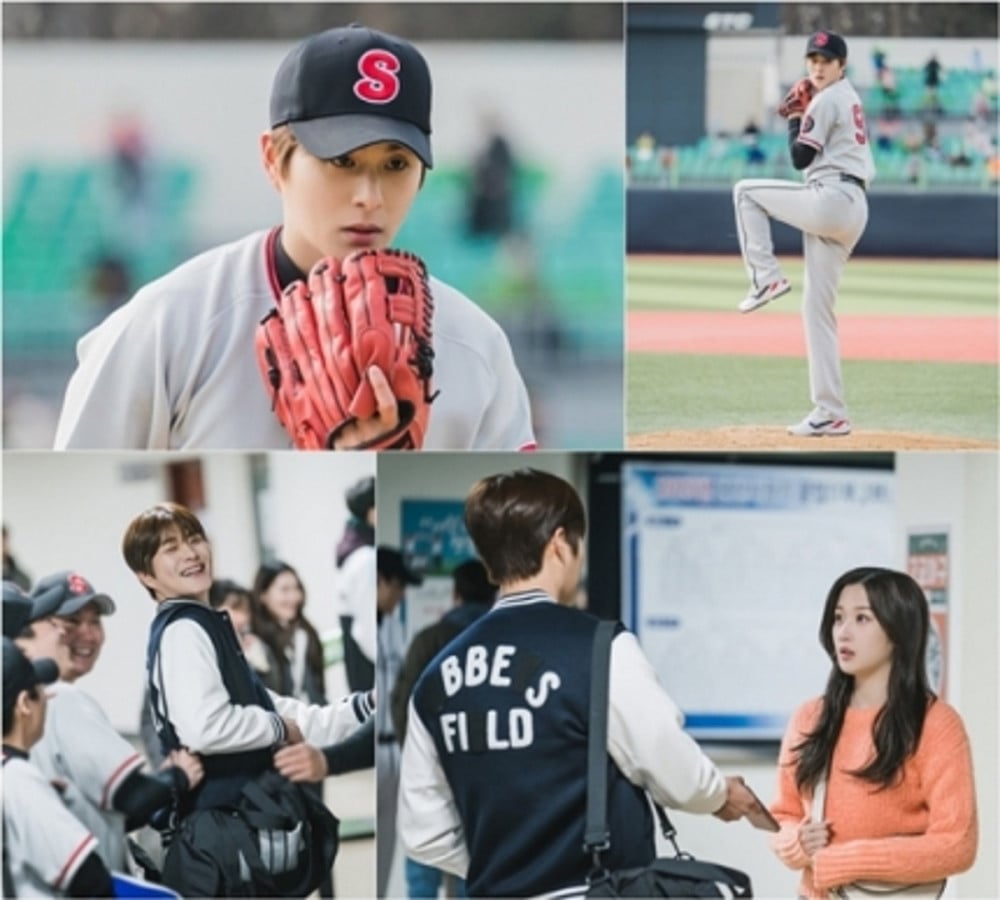 Jung Gun Joo is set to make a cameo appearance in 'True Beauty'.

According to reports, the 'Extraordinary You' actor will be appearing in the role of a baseball player in 'True Beauty'. He's making an appearance in episode 7 of the tvN drama following a cameo lineup that includes Kim Hye Yoon, Lee Jae Wook, and Lee Tae Ri.

In newly released still cuts, Jung Gun Joo readies himself to throw a ball on a pitcher's mound, and he hands over his phone to main character Lim Joo Kyung (played by Moon Ga Young). The actor is said to have readily accepted the special appearance due to his connection with director Kim Sang Hyeop, who he worked with for the drama 'Extraordinary You'.

Stay tuned for Jung Gun Joo's special cameo. Have you been watching 'True Beauty'?