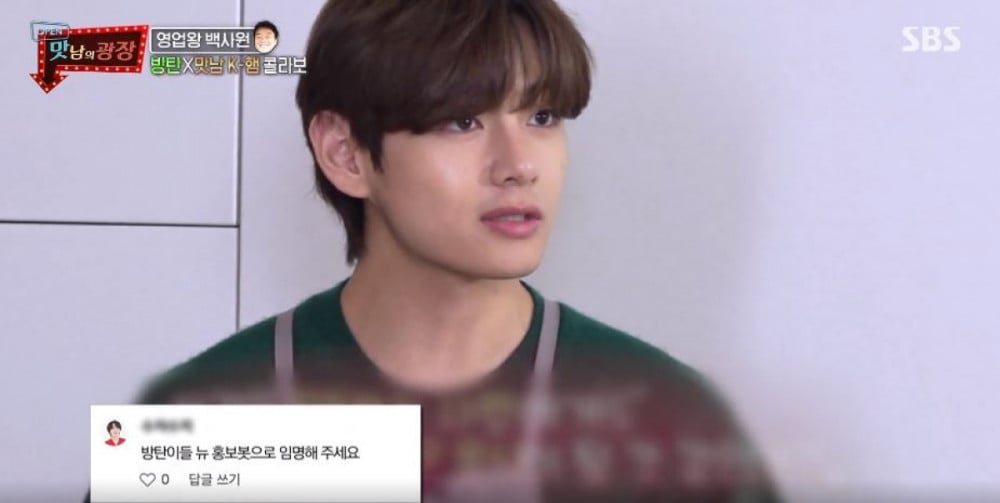 BTS' V showed off an adorable personality while helping Baek Jong Won promote Korean pig farmers.
On January 28th, BTS made a guest appearance on 'Delicious Rendezvous' via the face time and a pre-recorded video clip. In the episode, Baek Jong Won tried to promote a ham made with the rear hock of a pig. While trying so, he face-timed BTS to help him and played a special VCR from 'Run BTS', which showed BTS members cooking with the said ham product.
Baek Jong Won asked V "How have you been V? Stop eating so much jjajangmyeon" showing off their friendship. V asked him for Baek Jong Won's autograph, and his comment accentuating the benefits of the pork product had Baek Jong Won smile. One of the comments V's made was "There are 12 grams of protein in this ham? This must be appealing to the fitness community too"

After the broadcast, V actively promoting ham products to help Korean pig farmers elicited positive responses from both ARMYs and viewers.