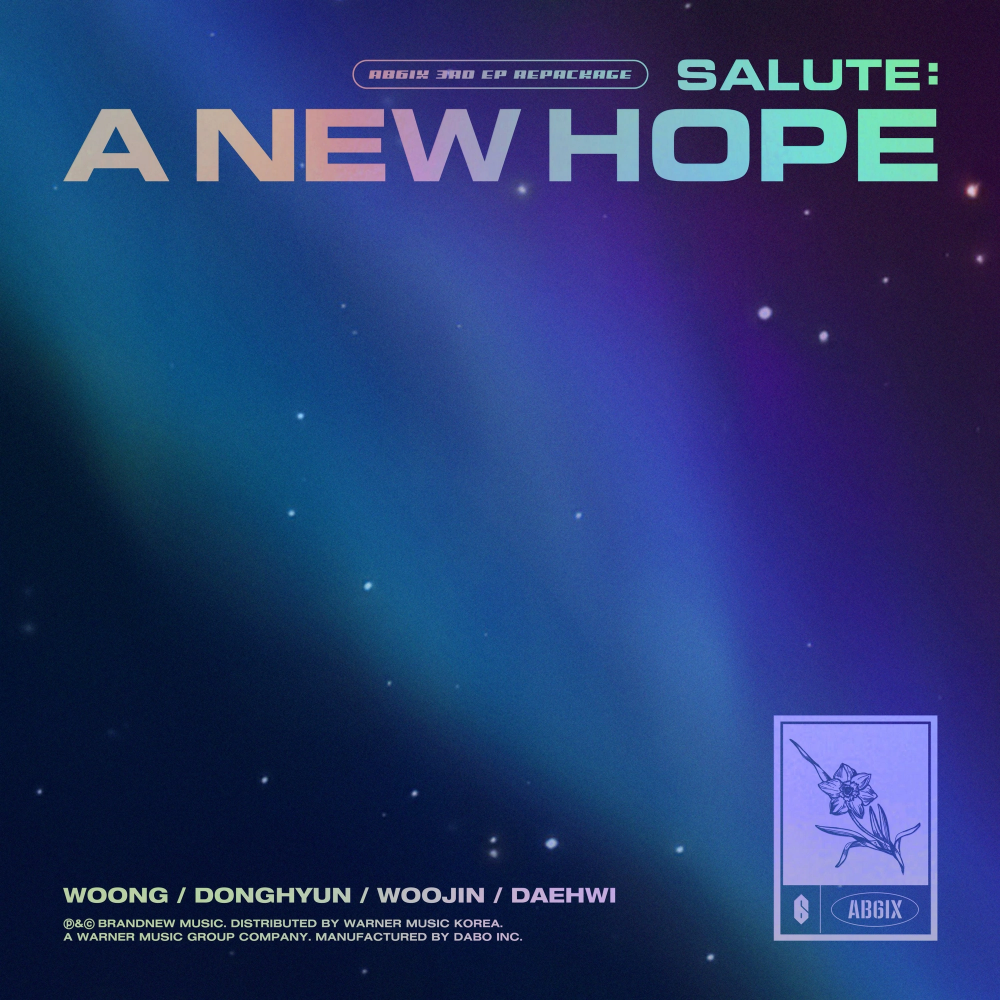 [This review reflects the opinions of the author and not necessarily those of allkpop.]
Track List:
1. APRICITY
2. STAY YOUNG
3. ENCORE (feat. ABNEW)
4. MIRROR
5. SALUTE
6. HEAVEN
7. MAYBE
8. BLOOM
9. BEHIND YOU
10. SURREAL - Alternative Rock Mix
11. BLIND FOR LOVE - Nu Disco Mix
12. SALUTE - Instrumental
13. STAY YOUNG - Instrumental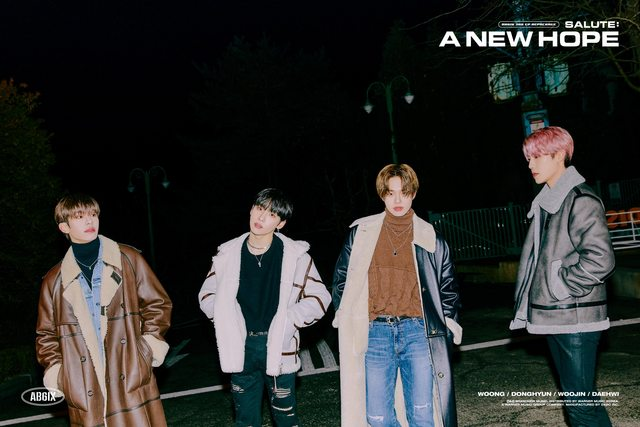 AB6IX has returned with a repackaged version of SALUTE entitled SALUTE: A NEW HOPE. The latest repackage features 3 new songs and 2 remixes of prior songs in addition to the 6 songs featured on SALUTE. For this review, we'll focus on the new releases AB6IX has to offer!
The first new track is "APRICITY," a word that refers to basking in the warmth of the sun. Similarly, the song evokes the feeling of doing just that! Somehow, the group was able to channel the warmth and comfort of summertime in this winter release. "APRICITY" is an upbeat pop song with a cheery vibe that embodies positivity. Song number two is "STAY YOUNG," AB6IX's chosen title. The song has a mellow beginning that ramps up quickly. This title utilizes a memorable musical arrangement with stringed instruments that really have a nice flair. Overall, as a title, "STAY YOUNG" makes a statement.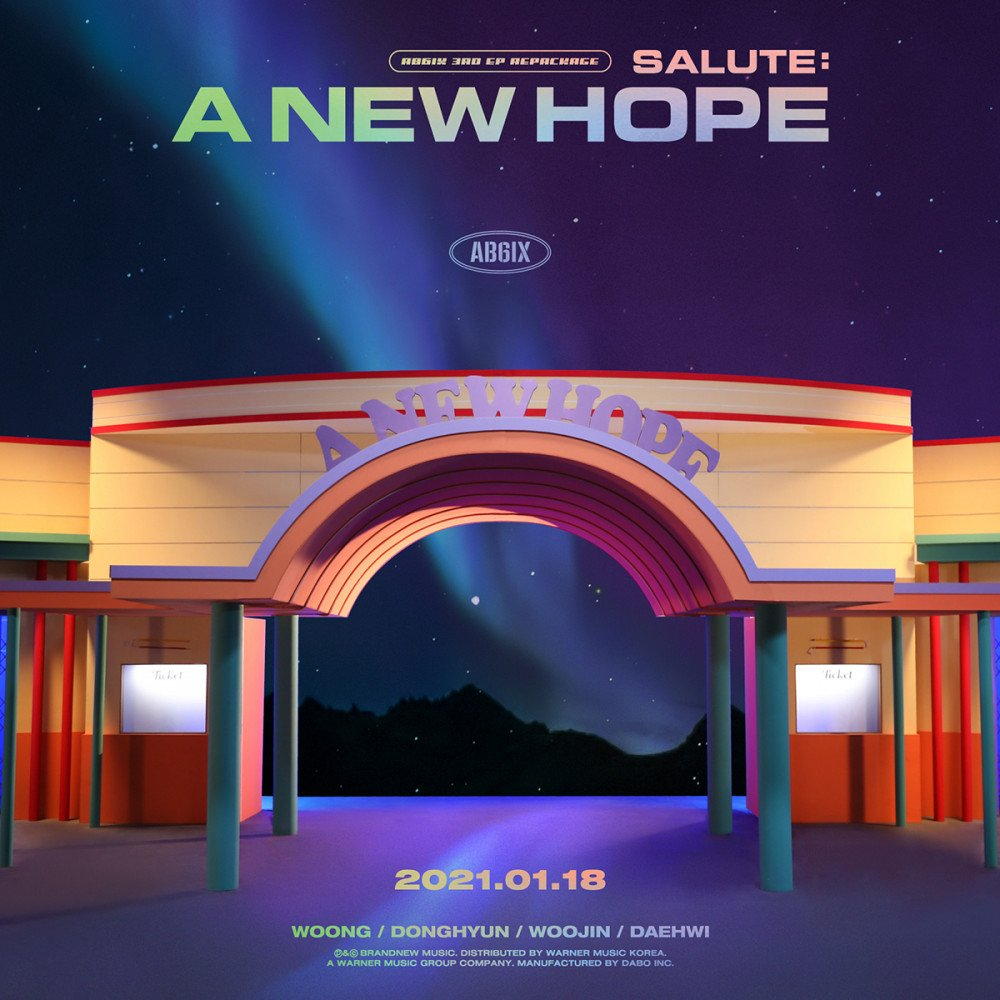 "ENCORE" is the third new track released on this repackage. Slower than the other two additions, this song is a poetic ballad of sorts. Not to mention, there's a refreshing and cute feature from ABNEW, the group's fandom! The song evokes goosebumps as they intertwine the sound of ABNEW into this heartfelt ballad. Though the concept is not too original, the execution was meaningful and deliberate.
The last two songs that are new on this release (besides the instrumentals) are the two remixes of AB6IX's older tracks. "SURREAL" is given an alternative rock spin that absolutely works. I'm often hesitant to listen to remixes, as I don't feel that they always do the original justice, but I never knew I needed an alt-rock remix of "SURREAL" until I heard it. It's almost as if the rock backing amplified their already established vocal ability.
"BLIND FOR LOVE" gets a dance club remix with the nu-disco version. Funk and disco remixes have been popular in K-Pop lately, so this isn't too out of the blue. This particular remix isn't as much of a calculated risk as the alternate rock remix of "SURREAL," but overall is a treat for ABNEW that enjoy the original song. I prefer the original of "BLIND FOR LOVE" for its clarity as the remix feels a little chaotic for my taste.

MV REVIEW
"STAY YOUNG" has the theme of youth empowerment and perseverance through hard times, so that central message is conveyed in the MV. While I did enjoy the amusement park set, I did find the green screen effects of the 'ruins' a bit lo-fi. It seemed very obvious that there was blatant green screen editing, and it didn't fit quite as well with the overall video aesthetic of the amusement park shots. However, the overall feeling of youth is a theme that's well conveyed, as the members embody their boyish vibe effectively.
MV SCORE:
MV Relevance…..7
MV Production…..7
MV Concept……..7
MV Score: 7.0
ALBUM SCORE:
Album Production…...8
Album Concept……...7
Tracklisting…………...7
Album Score: 7.33
Overall: 7.17