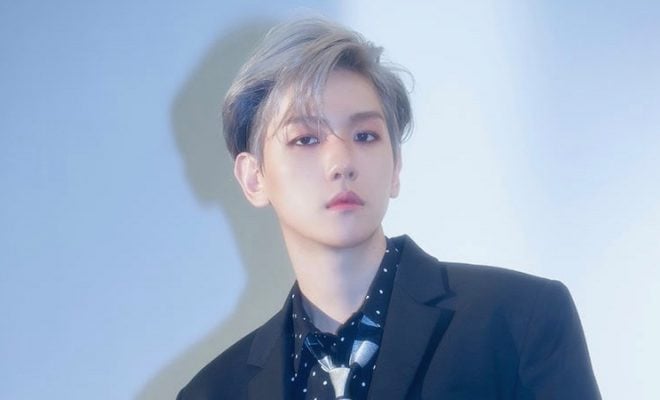 [This is a User Post.]
EXO's Baekhyun is known for his high activity on social media, especially on Twitter, as he's always replying to Korean EXO-L's and interacting with them. But this time, his careless response fueled the fire within international fandom.
Yesterday, a Korean OT7 fan (anti-fan of Chen and Lay) tweeted a video where she plays an EXO song, and once she hears Chen's voice, she responds with 씨발 (shibal) which is a Korean profane word.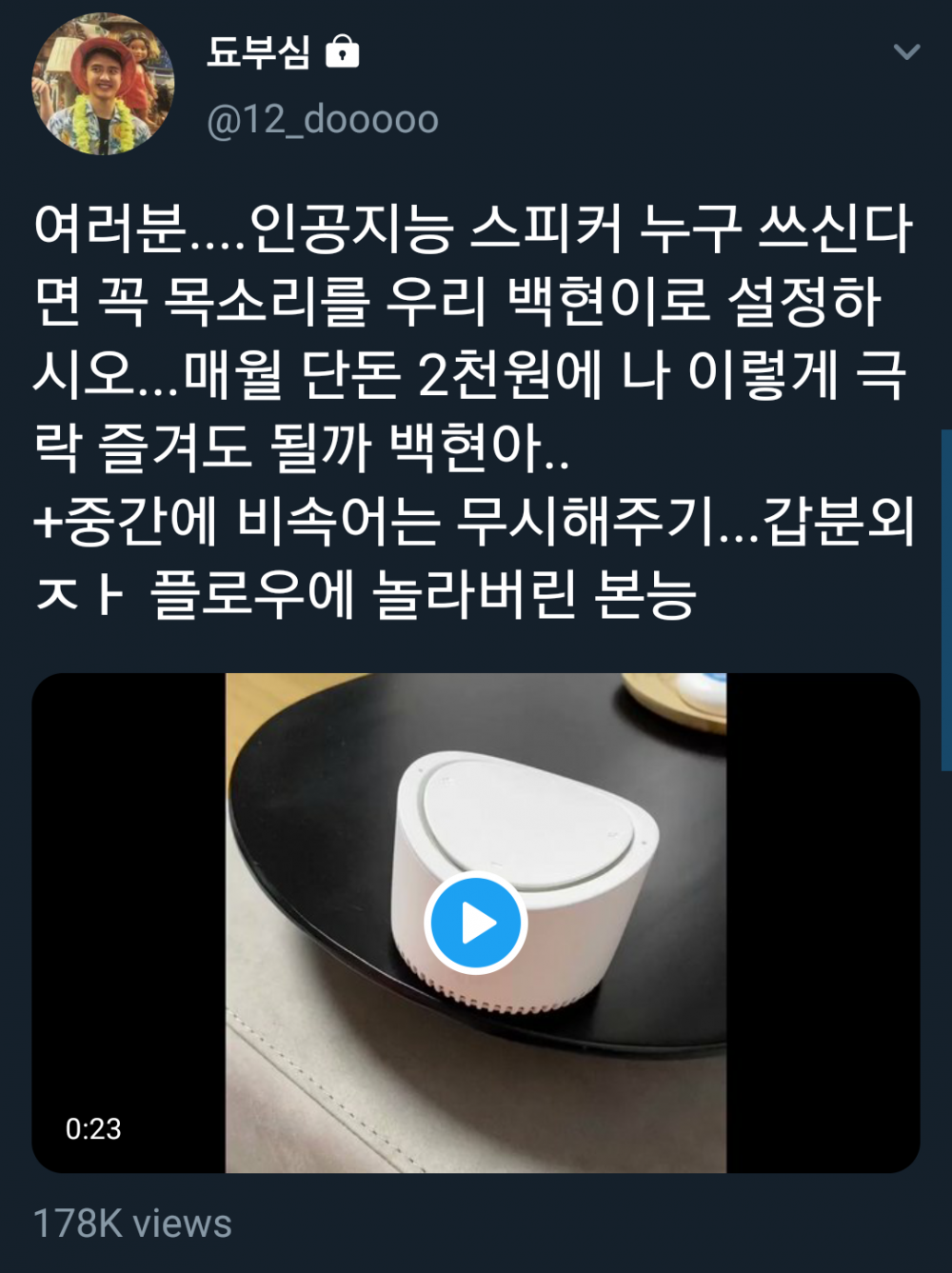 Discussions within the fandom were raised after Baekhyun replied to the OP's tweet with "ke ke ke i love you ke ke."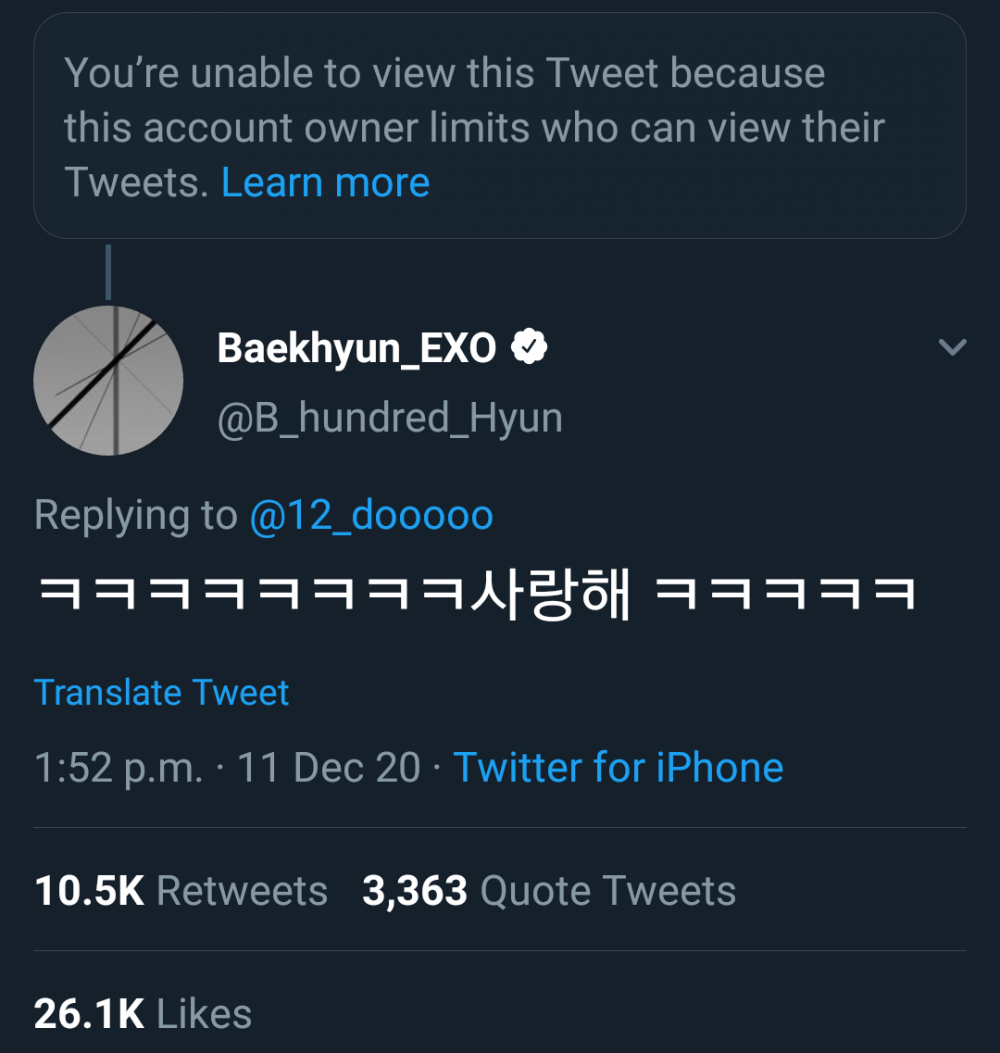 Some fans tried to shield Baekhyun, saying that he didn't know OP was cursing at Chen, but translating the tweet, you can clearly see that OP admitted to "cursing a one-syllable name out of surprise."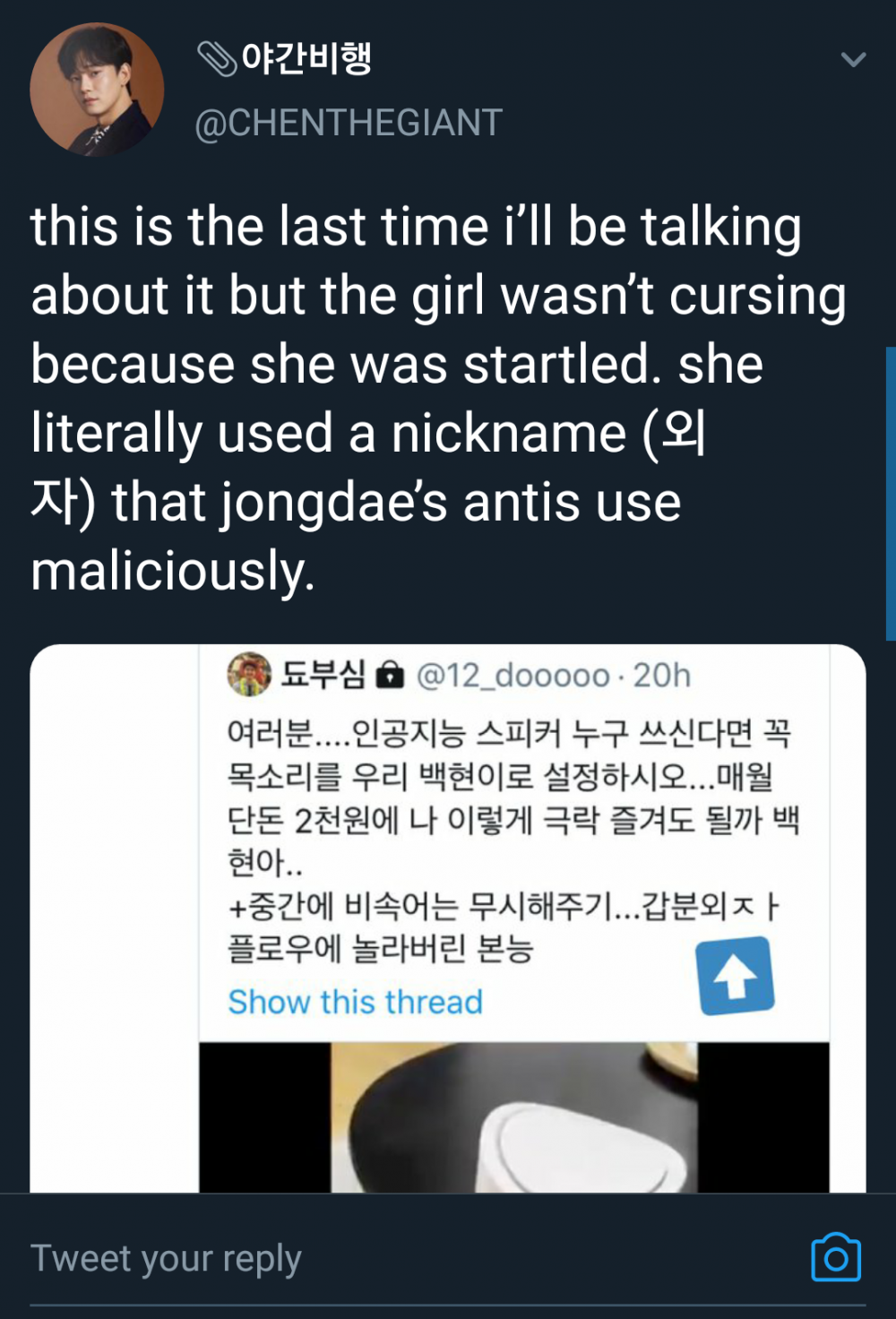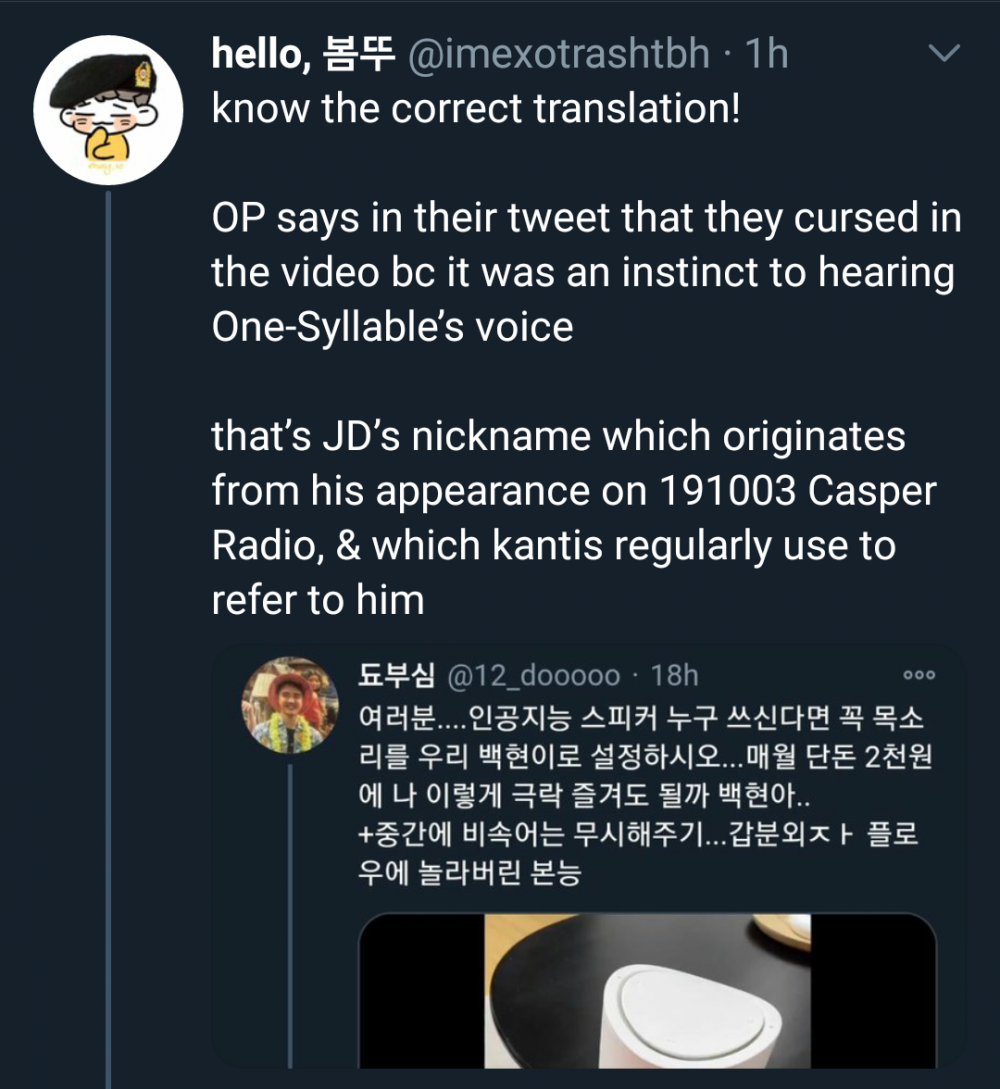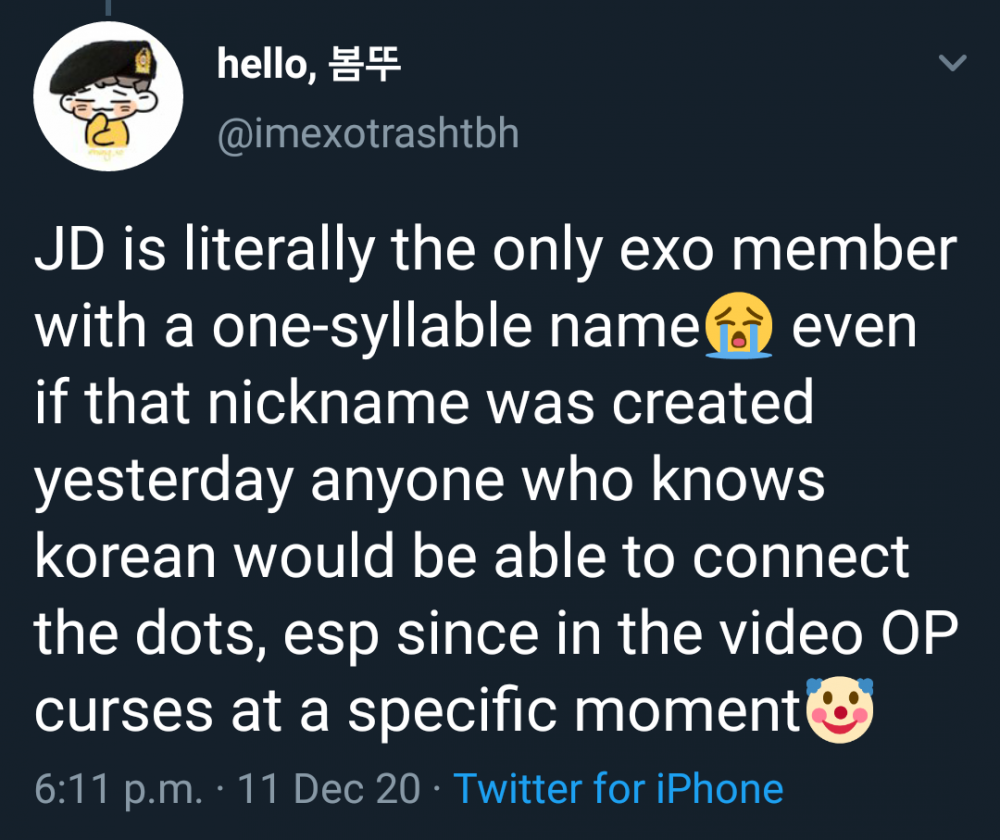 It wasn't the first time that Baekhyun replied with encouraging words to antis. He responded to many OT8 or OT7 fans throughout the whole year, even to ones with the obvious "OT8" tag in their names.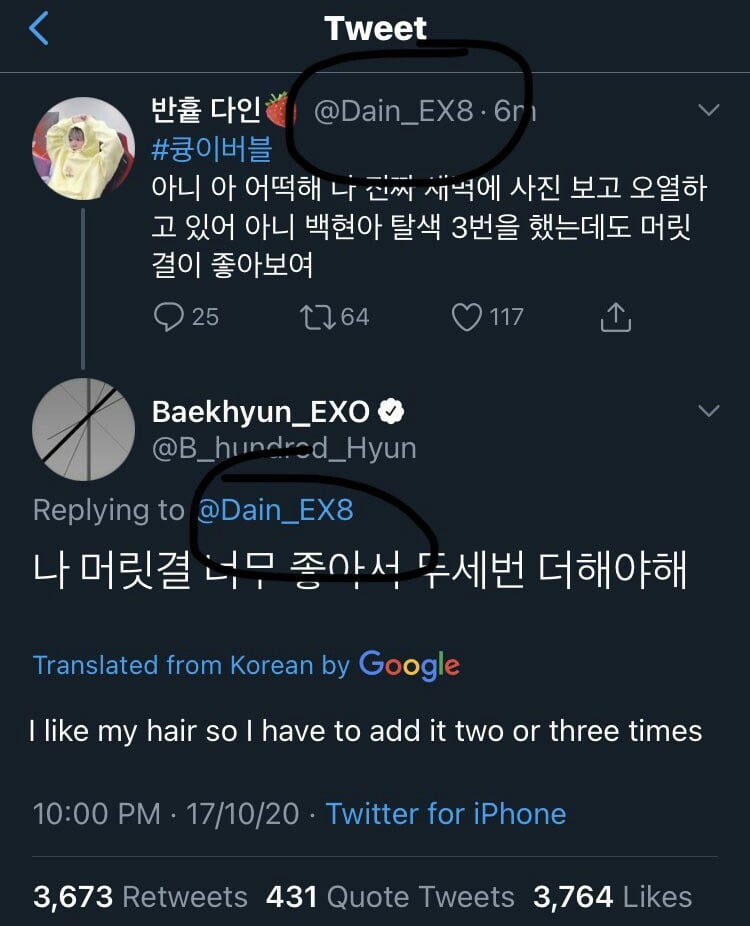 Reminding that many of EXO's Korean fandom became antis of Chen after his marriage news back in January, and they have been actively harassing Chen and his family for 11 months.