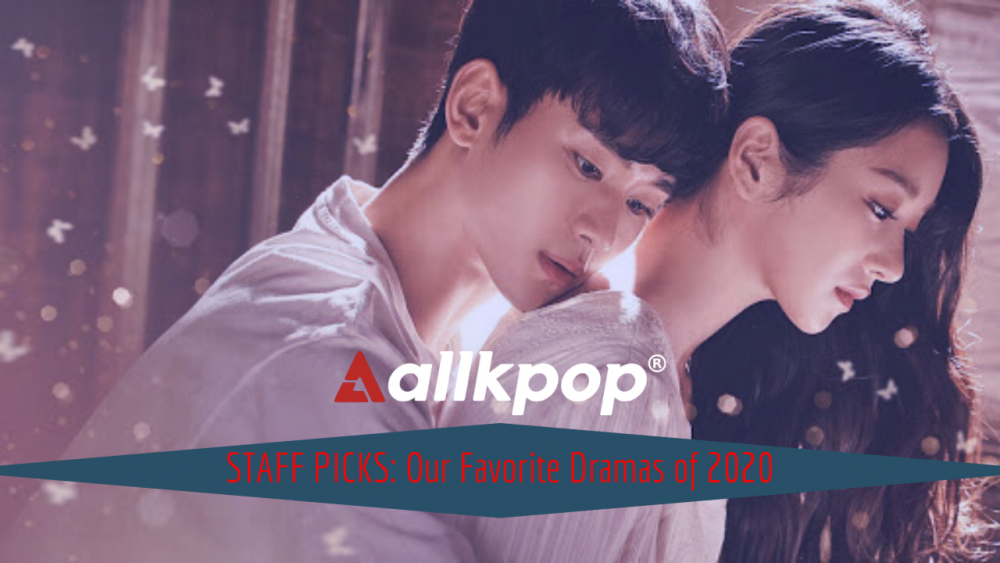 2020 was another year filled with amazing K-Drama releases. Out of the countless new dramas that came our way this year, here are the favorites that the allkpop staff loved the most!
ishani-sarkar's pick: It's Okay To Not Be Okay
There are simply no words for how bright, brilliant, enlightening, and wholesome this drama was. The characters were fully fleshed out and the trajectory of their personal growth was something so realistic yet ideal at the same time that the drama feels more like a journey or an experience rather than a story. I think everyone would agree that by the end of it, we were all better human beings.
lorraineye's pick: It's Okay To Not Be Okay
Out of all the iconic dramas of this year, It's Okay To Not Be Okay comes in on top. I was torn between this and Start-Up, but as far as lasting impact goes, It's Okay To Not Be Okay takes the crown. The show is honest in its depiction of mental health and maintains a delicate balance between suspenseful melodrama and optimistic hope. Without ruining too much, the predictability of this K-Drama was much less cookie-cutter than the average Korean tv show (that plot twist, am I right?!) and filled with stories that are both unique and telling in a captivating way. Mental health is such a heated topic, but the way it's portrayed in this drama gives a lot of realistic comfort to those struggling with their own health, which makes It's Okay To Not Be Okay the cardinal drama of the year.
Paul's pick: Start-Up
I don't really watch too many dramas. However, I decided to watch a couple of Korean dramas this year thanks to the quarantine and the recommendation by some friends. The two Korean dramas I watched this year were: Itaewon Class and Start-Up. One of my favorite TV series of all-time is HBO's Silicon Valley, so I became interested in this drama as it deals with technology companies and venture capital. It also didn't hurt that the beautiful Suzy was one of the main stars. The drama's start was terrific and I was hooked, but as the story dragged on with the 3-way-lovefest, it became pretty average. The ending was all too predictable. I wanted to note that Stephanie Lee did a wonderful job in her role as Jung Sa Ha. Since I enjoyed this drama a bit more than Itaewon Class, it is my favorite K-drama of 2020.
AmieAmore's pick: Do Do Sol Sol La La Sol
Rather than the typical Cinderella romance story in which the female protagonist goes from rags-to-riches, the main character learns how to adjust to the real world after losing everything in her life. I highly recommend you watch this!
Mocha89's pick: Crash Landing On You
Technically this drama started in mid-December 2019, but most of it aired in 2020, so I'm counting it as a 2020 drama. This is my favorite drama of the year because of the unique storyline between a North Korean soldier and a South Korean businesswoman. It had my attention the entire journey compared to most dramas that usually fall-off a bit towards the middle. Hyun Bin's acting was so good, and I loved every minute of it.
moonkun's pick: The Eternal Monarch
My personal favorite genres of Korean dramas are historical and time-travel, and 'The Eternal Monarch' really hit the mark for me. In addition, top actor Lee Minho, as well as Kim Goeun from 'Goblin' and the writers from 'Goblin' participated in this drama, so I knew it was instantly going to be my cup of tea! It definitely delivered!
olmal's pick: The World Of The Married
We can't talk about K-Dramas without 'The World of the Married.' Though the plot was largely based on BBC One's drama series 'Doctor Foster,' the actresses and actors really delivered superb performances, making all the viewers who started watching stick to the series. With many memes and parodies proving its popularity, 'The World of the Married' is undoubtedly my favorite drama series this year. If you are looking for something to pass the time during a lockdown, check out this drama series.
KayRosa's pick: Twenty Twenty on PLAYLIST Originals
As someone who has practically stopped watching dramas since the days of 'Princess Hours,' I would call it a miracle that 'Twenty Twenty' has made the list of my quarantine pastimes this year. Like an average web drama, 'Twenty Twenty' targets audiences mostly in their teens and twenties (naturally), but I would say that this particular drama hits home for audiences of any age. Especially with the themes of growing pains and overcoming trauma, the drama brings attention to the seemingly minor incidents that occur throughout our adolescent years that often get brushed off easily. It sheds light on not only budding friendships and love affairs but also on family troubles and psychological abuse that influence our notion of personal boundaries. Although the drama is set in the year 2020, the narrative completely ignores the pandemic, which allows some audiences to vicariously experience the in-person university life as first-year college students. The performances by rookie actors such as UP10TION's Kim Woo Seok and A.C.E's Chan, and by the actress Chae Won Bin (currently starring as the lead in 'Mermaid Prince: The Beginning') have garnered significant attention. The original soundtracks by Pentagon ("Twenty Twenty") and CHILLOBEY have all deserved their rightful praise as the perfect accompaniment to the drama's visuals.
hannahleex's pick: It's Okay To Not Be Okay
The beauty of 'It's Okay to Not Be Okay' lies in the messages about mental health the drama conveys. To put it simply, the storyline is a masterpiece, and the phenomenal acting by Kim Soo Hyun, Seo Ye Ji, and Oh Jung Se only make the drama better. With plenty of emotion-wrecking moments and unexpected twists and turns, this drama was one that always kept me on my toes. I'm someone who easily gets bored in the middle of a drama, but for 'It's Okay to Not Be Okay,' I was constantly awaiting the next episode in anticipation. The drama is definitely darker and undoubtedly heavy, with lots of difficult feelings and situations to unpack. Nevertheless, it was so remarkably satisfying to be a part of the characters' journeys, making this drama all the more special. This drama is easily one of my all-time favorites.

danisurst's pick: The School Nurse Files
When it comes to Korean dramas, I tend to prefer ones that are a little strange and quirky, like 'Master's Sun' and 'Hotel del Luna,' so when I first found out about 'The School Nurse Files,' I was ready to dive into something nice and weird. I really enjoyed Jung Yumi when she played the title role in the film 'Kim Jiyoung, Born 1982,' and I almost didn't recognize her this time around because her character in this drama — a jelly monster-fighting school nurse named Ahn Eunyoung — differs from Kim Jiyoung so much it would be easy to assume these are two completely different actresses. The energy and layout of 'The School Nurse Files' do not remind me of a Korean drama as much as it reminds me of a Japanese film like 'Jellyfish Eyes' or a manga/anime like 'Assassination Classroom,' but don't let its atypical-ness stop you from watching. It's an aesthetic dark comedy delight.

germainej's pick: Private Life
'Private Life' is over the top at times, but the plot really had me going. Girls' Generation's Seohyun also played a surprisingly convincing scam artist.
veryuyu's pick: Mystic Pop-up Bar
'Mystic Pop-up Bar' tells a story of a mysterious pocha (outdoor bar) that opens only late at night and serves their troubled customers a solution to the issues they are facing. This drama is a great balance of interesting slice of life stories, comedy, and warm relationships. This is definitely a drama I would recommend someone to watch if they have not already!
David's Pick: Graceful Friends
I chose this drama because of the suspenseful storyline and how the friendships are portrayed. I was hooked from the very first episode and it's a must-watch!