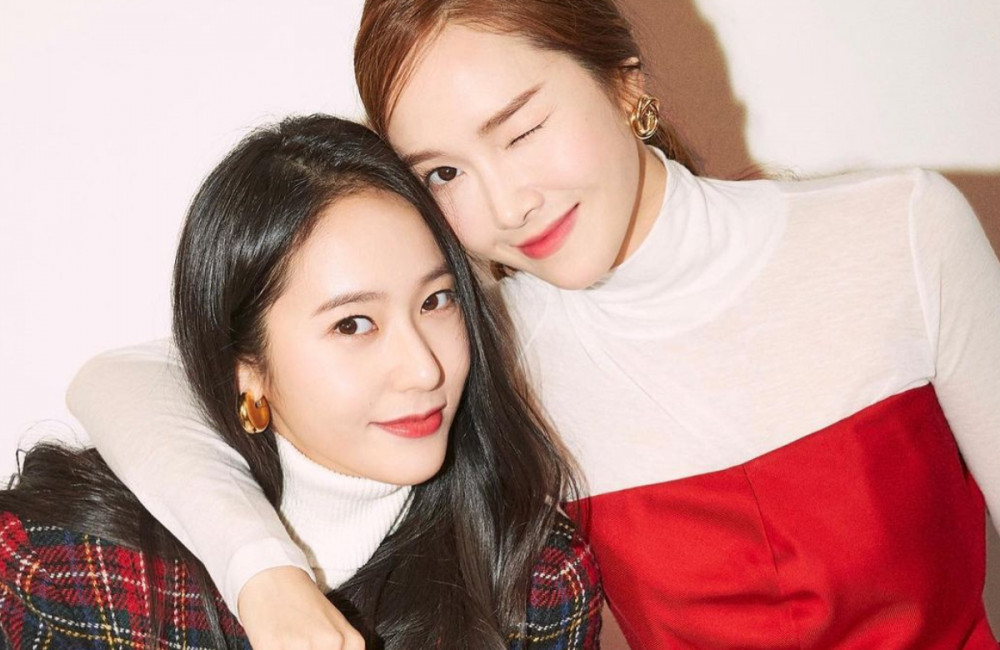 The Jung sisters are spending the Christmas holiday together!

On December 25 KST, Jessica took to her personal Instagram account to send a short but sweet greeting to her fans, writing, "Happy holidays from Jung sisters! Sending lots and lots of love."

In the post, Jessica shares three photos of her with younger sister Krystal. The two pose playfully for the camera in three different photos, wearing red and green outfits for a seasonal, cozy concept. Jessica's Instagram followers responded to the post by offering the sisters their own well wishes.
Meanwhile, the Jung sisters both had a very productive 2020, with Jessica releasing the novel 'Shine' and Krystal currently starring in the OCN drama 'Search.'

Check out Jessica's Christmas Instagram post below!