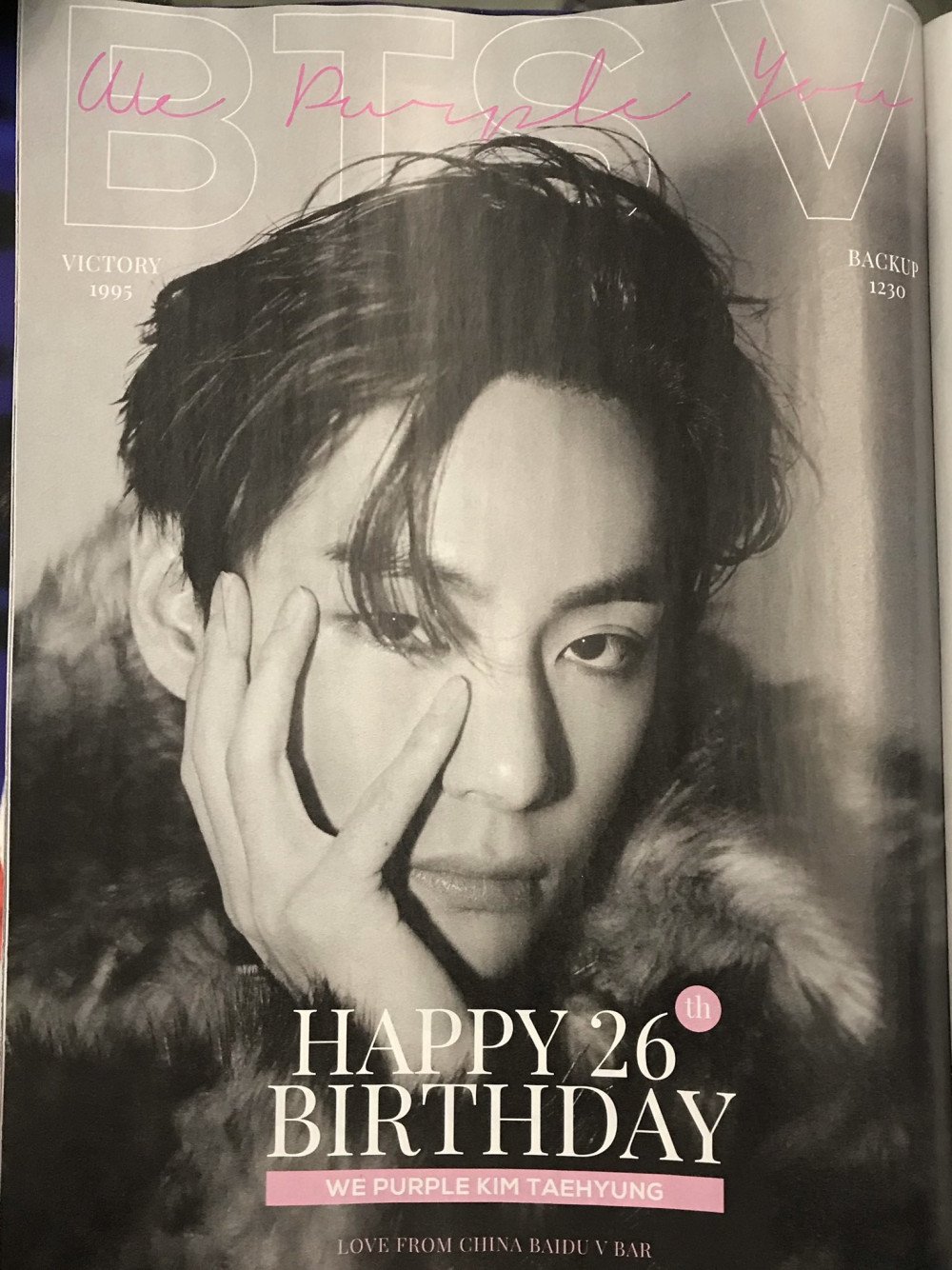 BTS's V, also known as Kim Taehyung, turns 26 on December 30 and the world is abuzz with the grand celebration of the K-POP star's birthday. His Chinese Fanclub, 'KIMTAEHYUNGBAR,' prepared a special gift that no K-POP idol has ever been fortunate enough to receive.



V is the first and only KPOP artist to get a Birthday Support Ad in Time Magazine. The Ad is featured in the same periodical that features '100 Most Influential People of 2020'. Due to popular demand among BTS fans, this particular edition featuring BTS V is selling like hotcakes.
This year, V's birthday support advertisements will be featured in the most reputed magazines as fans were able to score spots in TIME, ELLE, Marie Claire, Harper's Bazaar, and GQ.