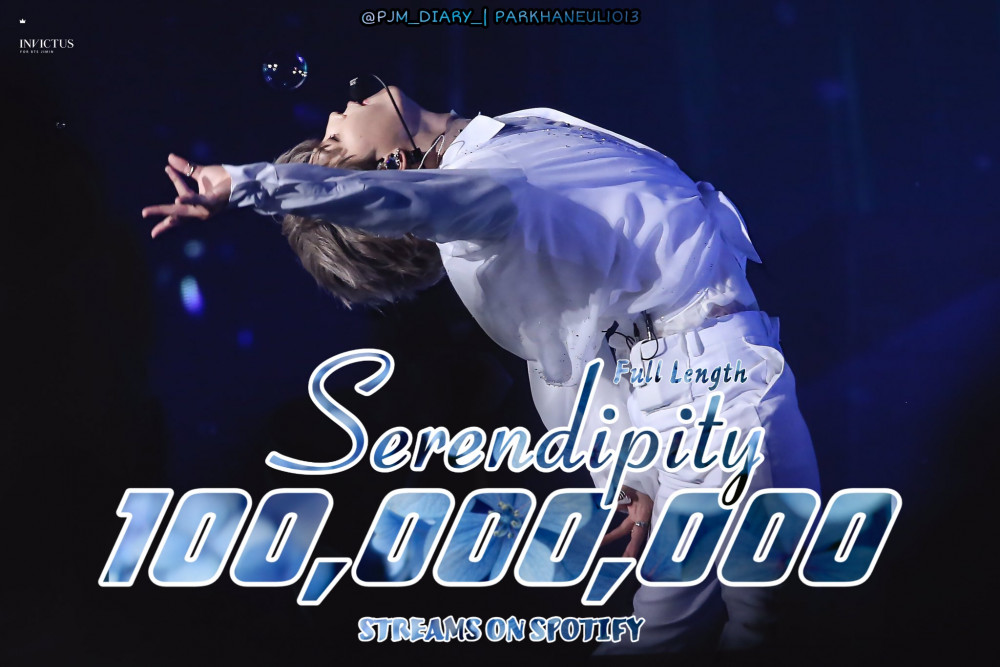 Park Jimin, the lead vocalist and the main dancer in BTS set a major record as he became the first and only soloist from South Korea to have two solo songs surpassing 100M streams on the largest music streaming platform in the world, Spotify.
"Serendipity Full Length Edition" was recorded to surpassed 100M on September, 2020.It joined Jimin's first masterpiece, "Lie" which surpassed 100M streams on April, 2020.
"Serendipity" by Jimin, was released on September 4, 2017 as an introductory song for BTS album, Love Yourself: Her on YouTube before it was released digitally on September 8, 2017. The official audio for intro version was released on May 2, 2018 in YouTube. Meanwhile the full length edition of the song was released on August 24, 2018 in BTS's album, Love Yourself: Answer. The official audio was released on the same date in YouTube.
Upon released, "Serendipity" was seen to chart in some of the biggest music market in the world. From 2018 until 2020, "Serendipity" (both version) along with "Lie" were recorded to chart in UK Official Charts. In 2018, "Serendipity Full Length Edition" debut on Spotify Top 200 in 33 countries. It ranked #95 in Spotify global after released. Meanwhile on Shazam, the intro version has surpassed 100k shazams while the full version currently has 38k shazams.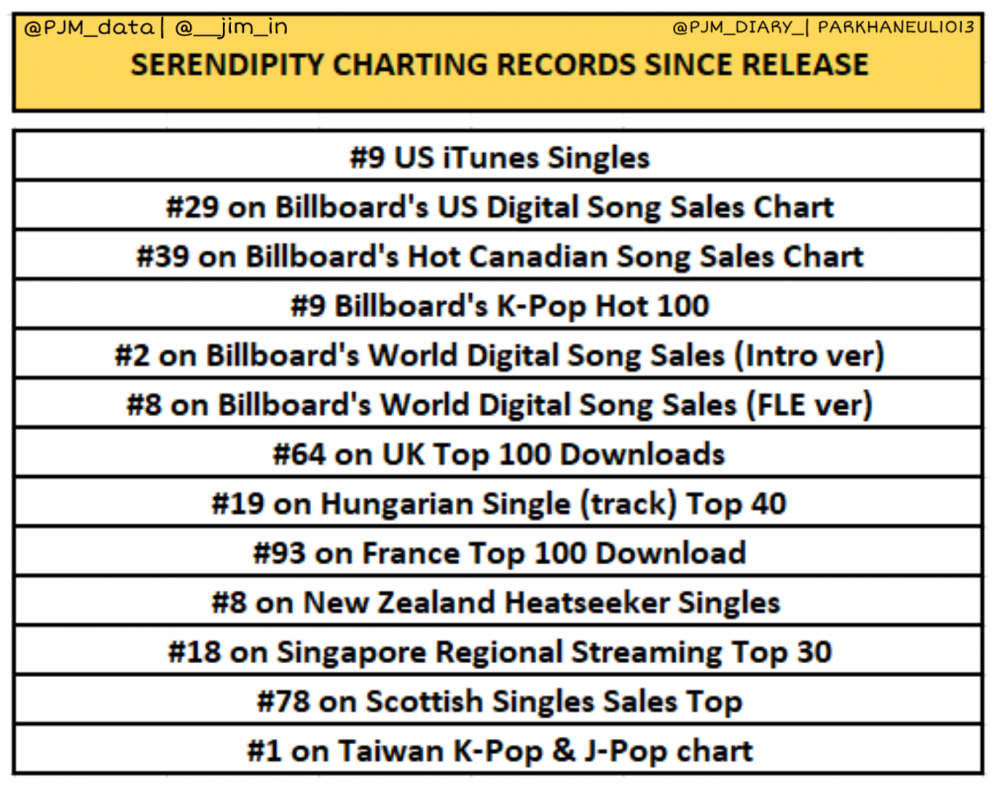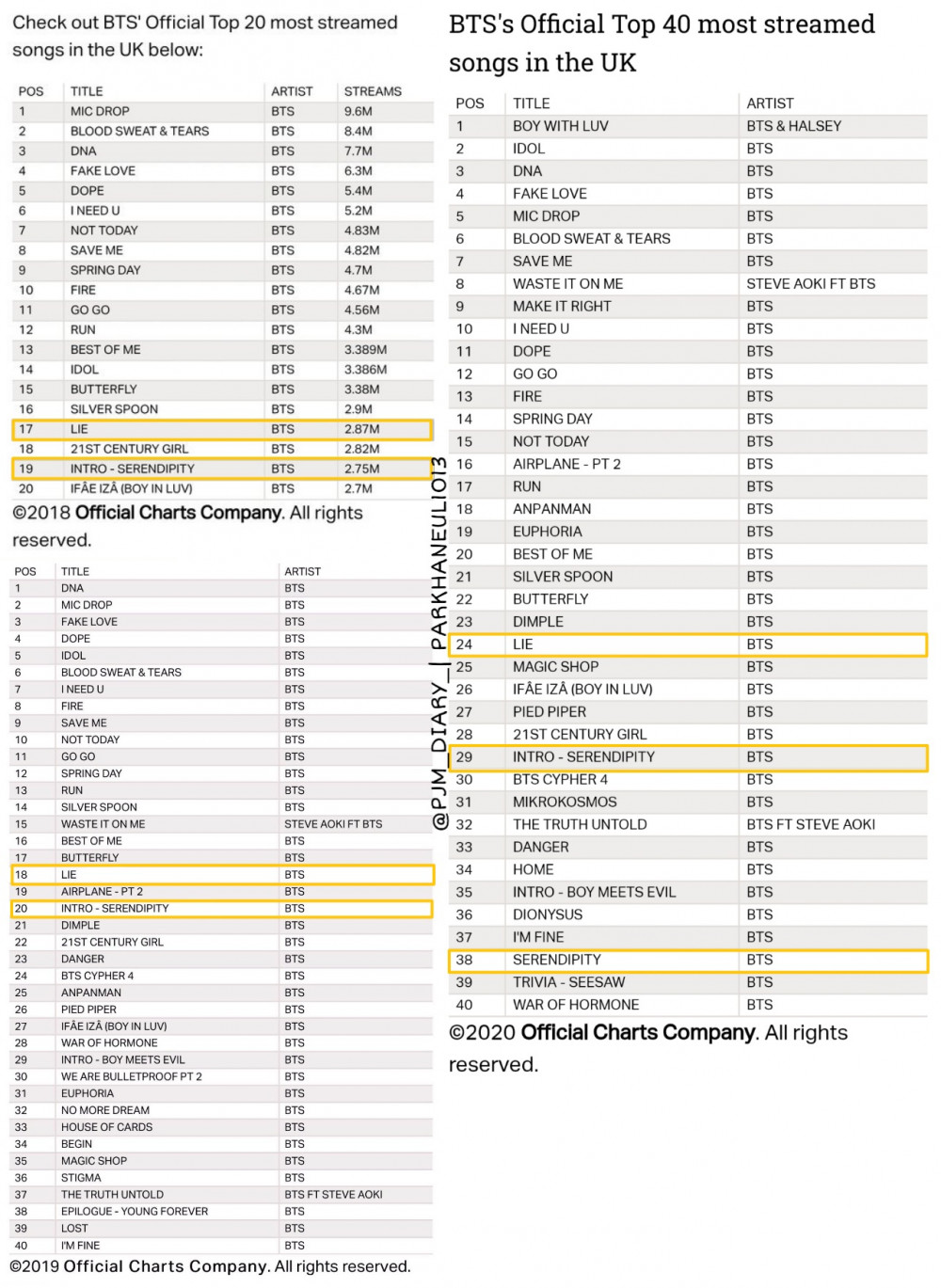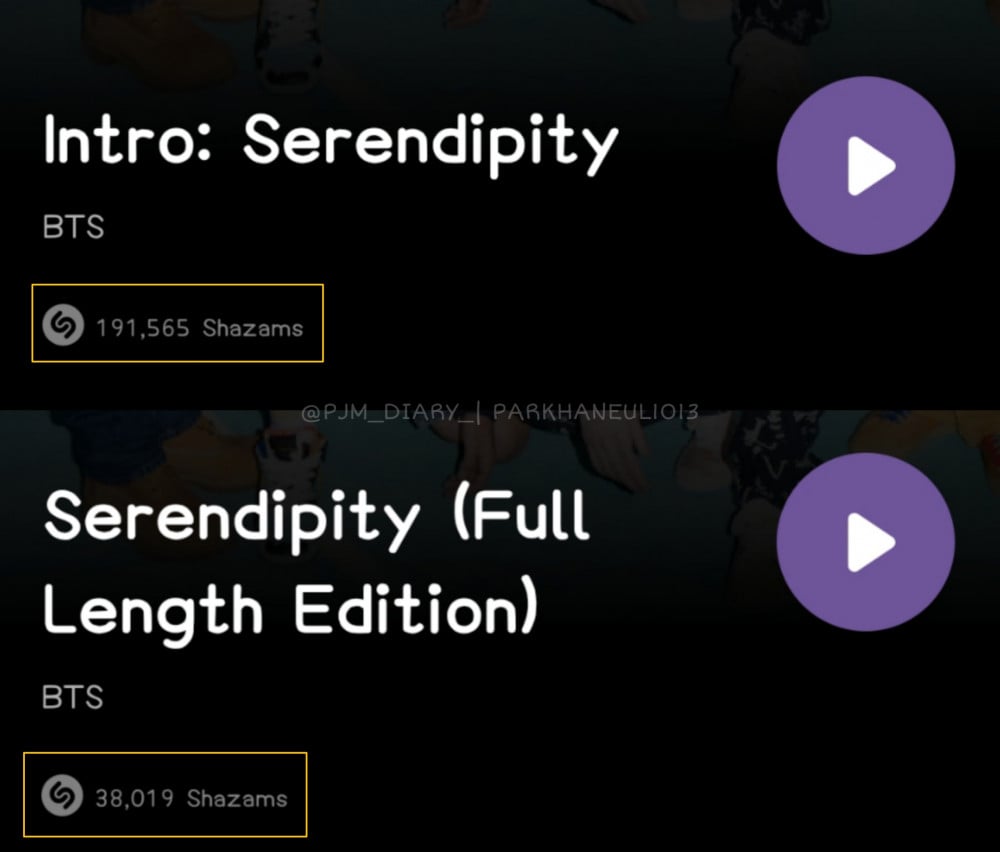 In term of sales, the full version debut with 10,000 sales in World Digital Song Sales in US. Currently the intro version has recorded to achieved 22* #1's while the full version has recorded to achieved 17 #1's in iTunes worldwide.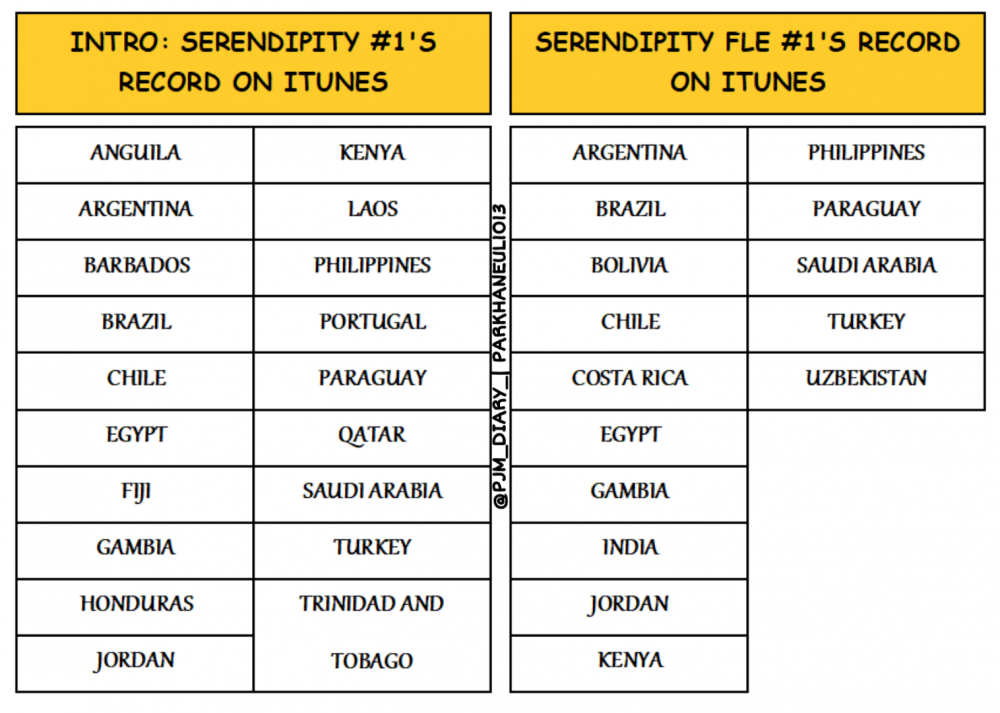 In 2019, "Serendipity Full Length Edition" was featured in Sexiest K-Grooves playlist on Spotify. In 2020, "Intro: Serendipity" and "Lie" were included in Apple Music playlist for BTS 7th debut anniversary.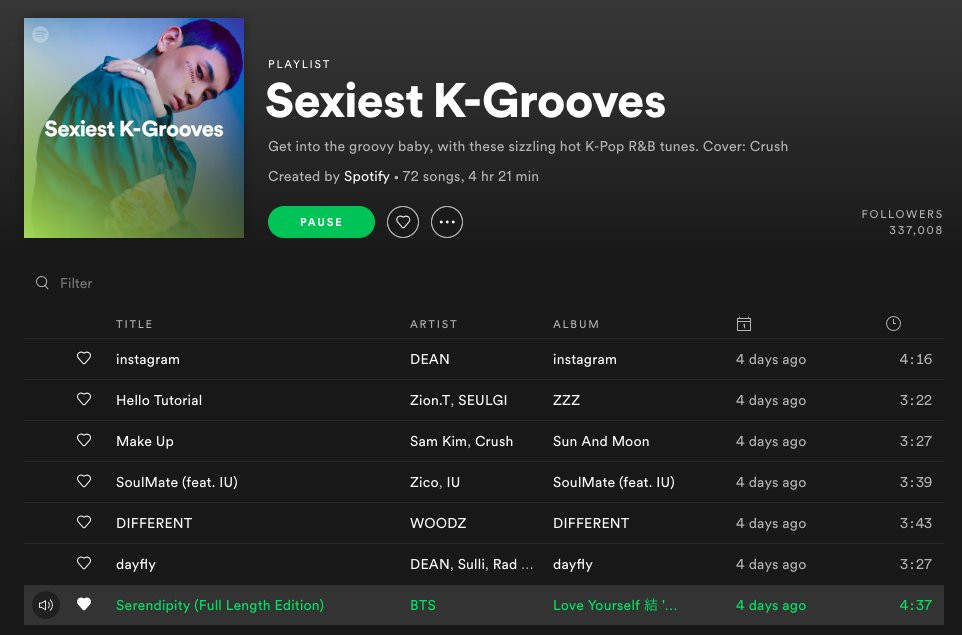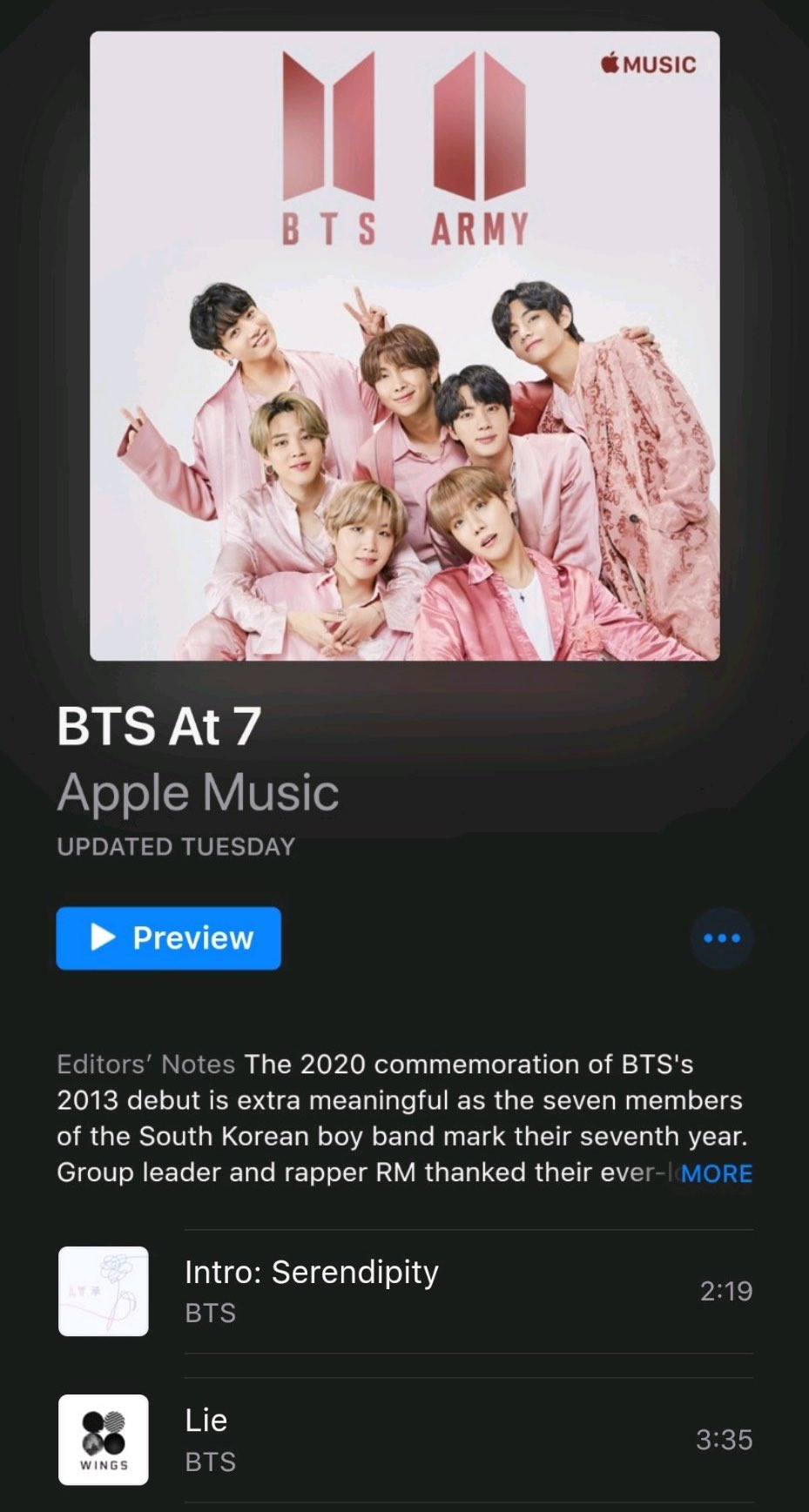 Having two version released, "Serendipity" has gained over 176M streams on Spotify thus maintain its position as the most stream solo song in BTS's Love Yourself era. With 4 solo songs from 3 different era and over 370M streams collected, Jimin remain as the most stream BTS member on the streaming platform. On YouTube, the trailer music video recently surpassed 140M views and the official audio for the full version recently surpassed 11M views. The official audio for the intro version currently has 2.9M views. "Serendipity" currently has over 150M views on YouTube combined.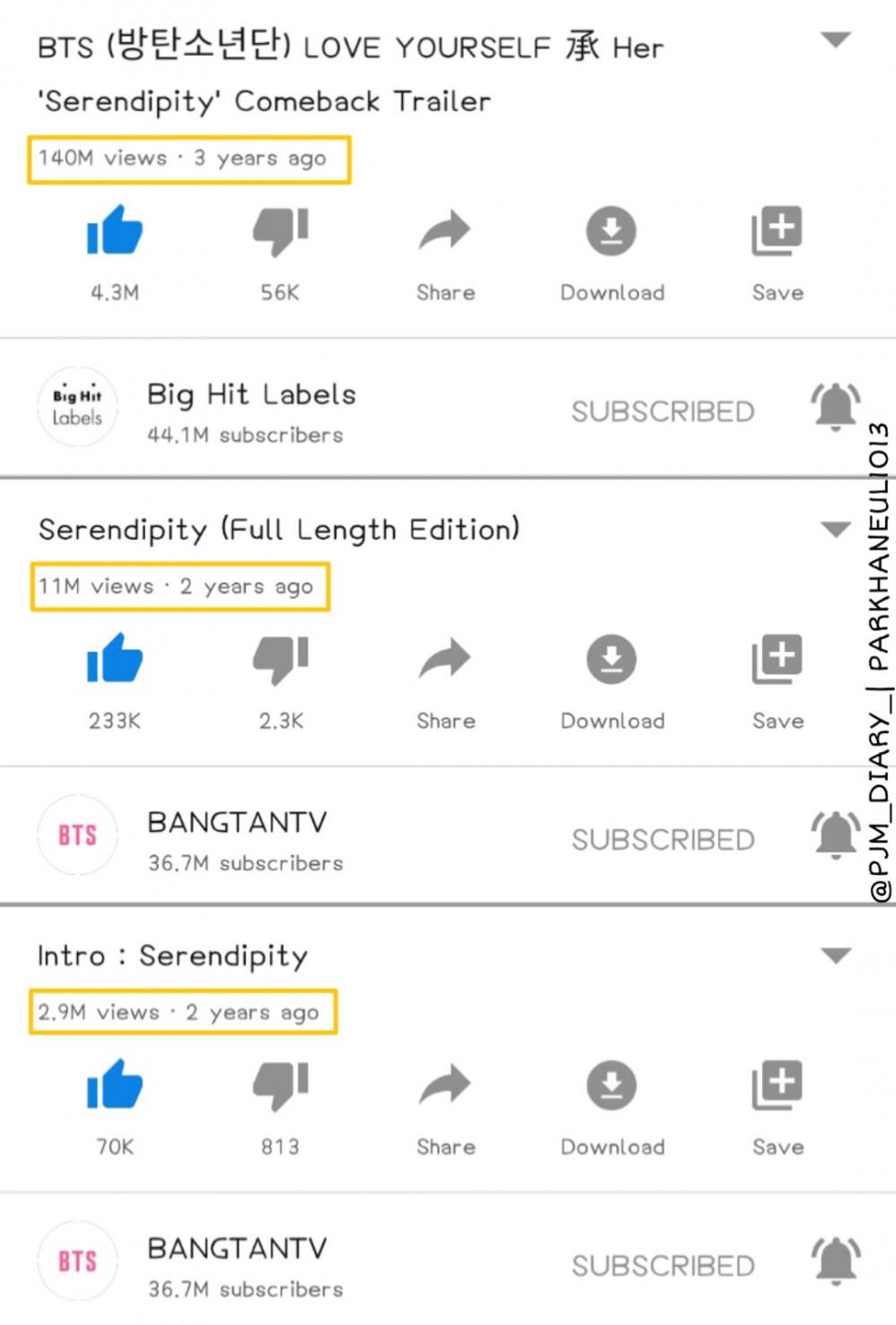 "Serendipity" by Jimin is known as one of the song with a strong impact because of Jimin's unique vocal and outstanding dancing skills. Jimin is known to possessed a skill that can not be taught which is interpreting music then express the emotion through his dance and facial expression. You can give Jimin any song to dance, he will listen, understand then interpret and improvise it in his own way. Because of this particular skill, he has lead so many rookie idols in South Korea and celebrities from other countries to cover his songs in both singing and dancing. Aside from "Serendipity", his first masterpiece, "Lie" is also one of the song that rookie idols choose to cover in order to showcase and improve their dance. Shawn Stockman and Khalid previously made headline for expressing their love toward "Serendipity". Several media outlets were seen to compliment "Serendipity"from time to time.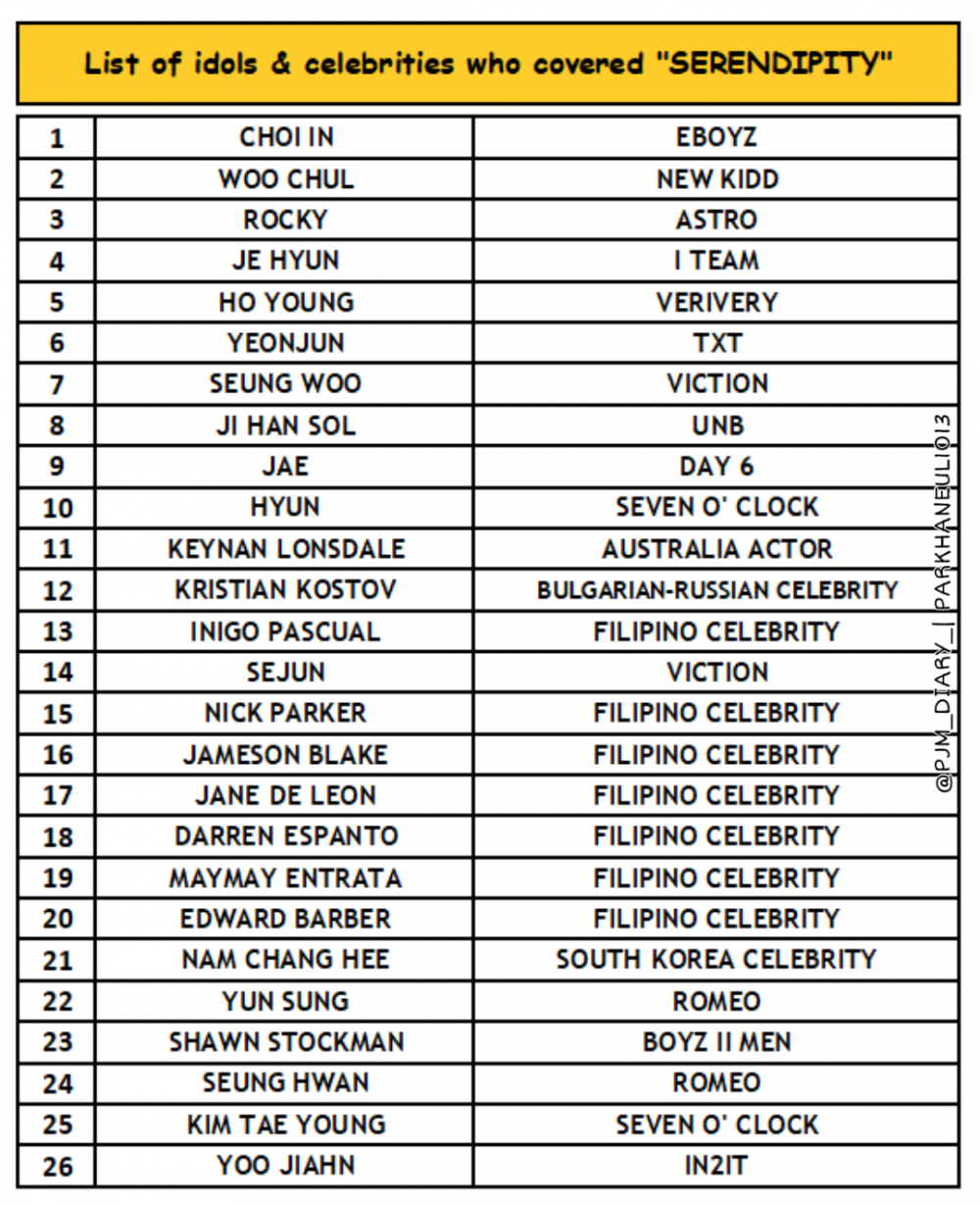 Aside from rookie idols and celebrities, "Serendipity" is also known for its impact among locals. The trailer music video was recorded to gained over 500+ reaction videos in just 48 hours after its released. In addition to that, "Serendipity" previously was chosen as the lullaby song for both adult and babies because of its calm and soothing vibe.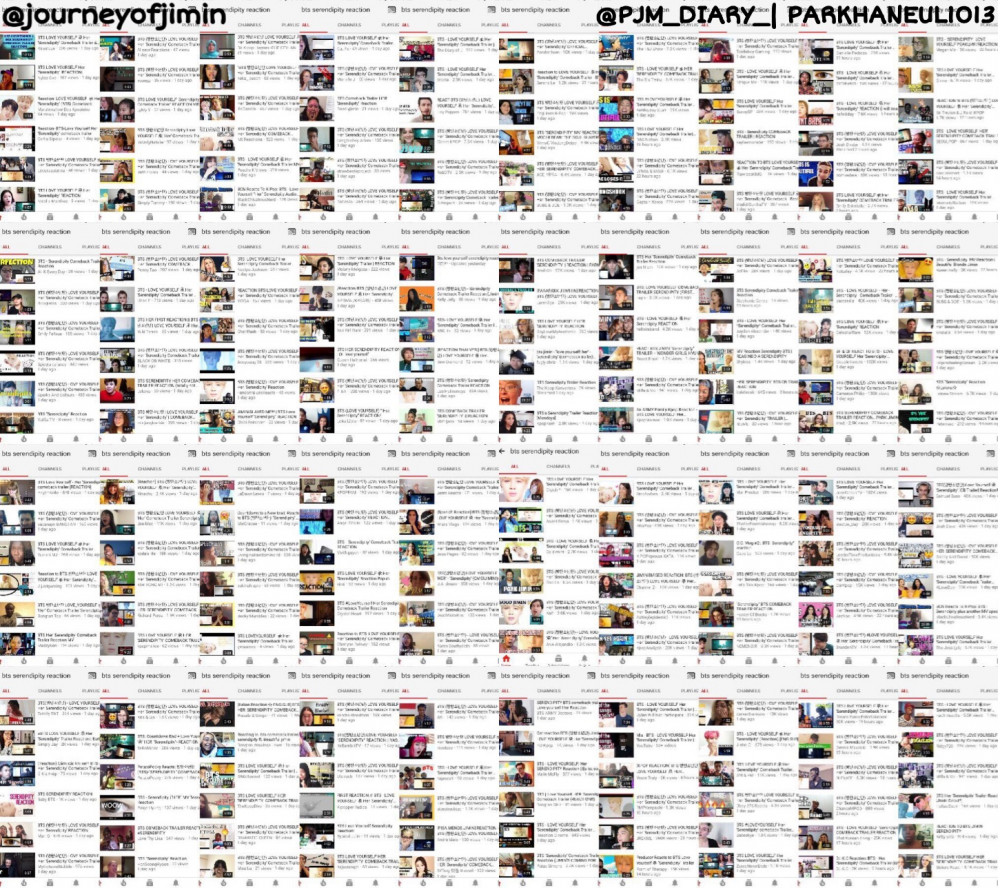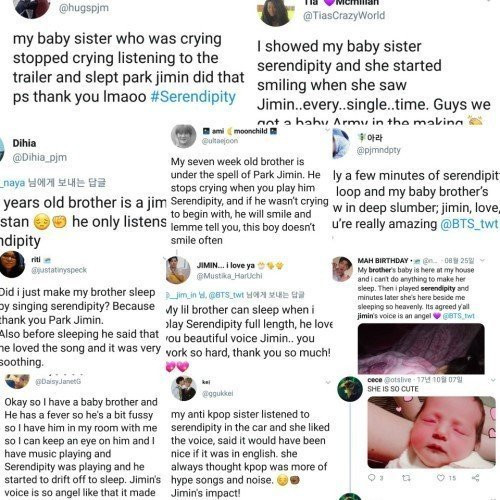 To celebrate Jimin's success, fans around the world congratulate him by trending #SerendipityFull100M on Twitter. The keyword was seen to trend worldwide and in several other countries with nearly 80k mentions.

Jimin is a true record maker for his continuous achievements. With this being said, there is no doubt why he is the #1 idol in South Korea. Congratulation Jimin for another great achievement.