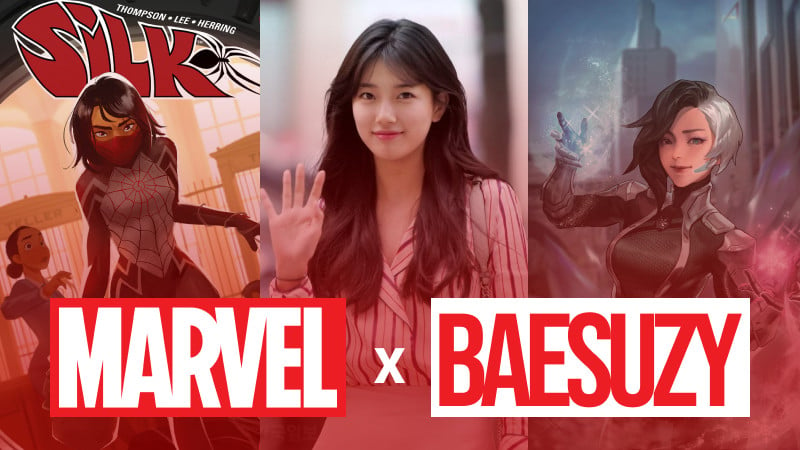 Bae Suzy or who is familiarly called Suzy was a hot topic among netizens, especially Korean drama lovers. Several mainstream news sites have recently suggested Suzy as being possible candidates by the Marvel Cinematic Universe (MCU). The rumor is that she is considered for the role of the superhero Silk. It is also rumored that the other candidate who will play Cindy Moon in Marvel Superhero: Silk is Park So Dam, but between So Dam and Suzy both have yet to confirm the rumors.

The role of Silk or known as Cindy Moon is a Korean-American superhero who has spiderman-like abilities. Cindy Moon's character manifests for the same reason as Peter Parker, after being bitten by a radioactive spider, then afterward has the ability to make cobwebs from their hands. There are differences between Spider-Man and Silk, Peter Parker (Spider-Man) trains his cobweb skills individually, while Cindy Moon (Silk) is locked up, and trained by Ezekiel Sims.

On the other hand, besides the news about Suzy being a candidate for Superhero Silk, there is another similar rumor that she is also a candidate as another MCU superhero named Luna Snow. This rumor is supported by existing data in the IMDb database. In a list of data released on "Ideas for the cast of future MCU projects", featuring a photo of Suzy along with a short biography as well as a caption which means she's a superhero candidate of Luna Snow.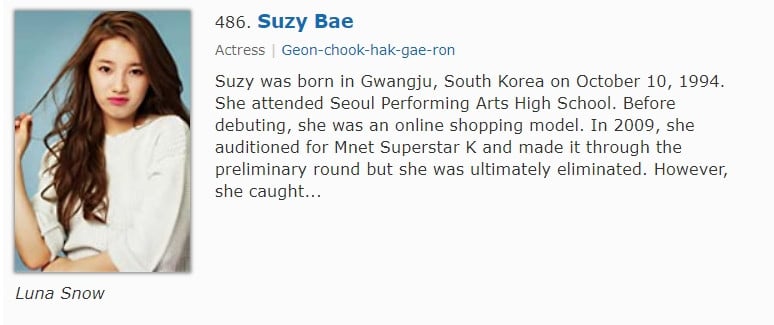 So what can Luna do with her powers? A lot. Turns out, ice can come in pretty handy when fighting a range of super-powered Super-Villains! Luna can create ice blasts and construct weapons out of ice, she can survive extremely cold temperatures, and her Andromeda Suit gives her some excellent power-ups.

Stay tuned to see if the rumors become reality and if Suzy joins the Marvel Cinematic Universe.