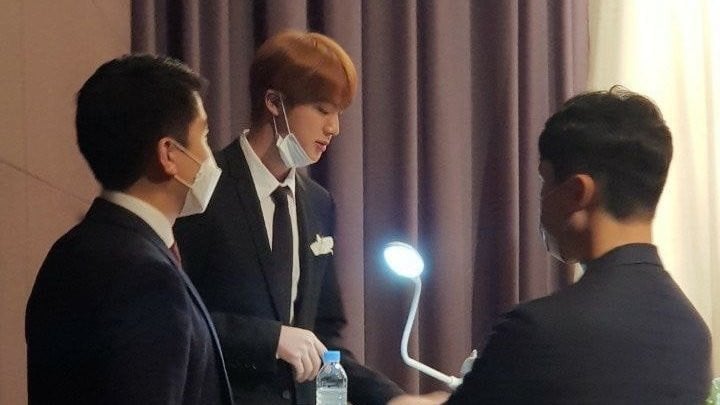 BTS' Jin was spotted at his brother's wedding as the wedding MC, and members j-hope and RM were also spotted as wedding guests.

On August 8th, a post on a popular online community gained attention for reporting BTS' Jin has attended his brother's wedding. It was reported Jin was once again the wedding MC and members also attended the wedding to congratulate the new couple. 8eight's Lee Hyun sang the song for the ceremony.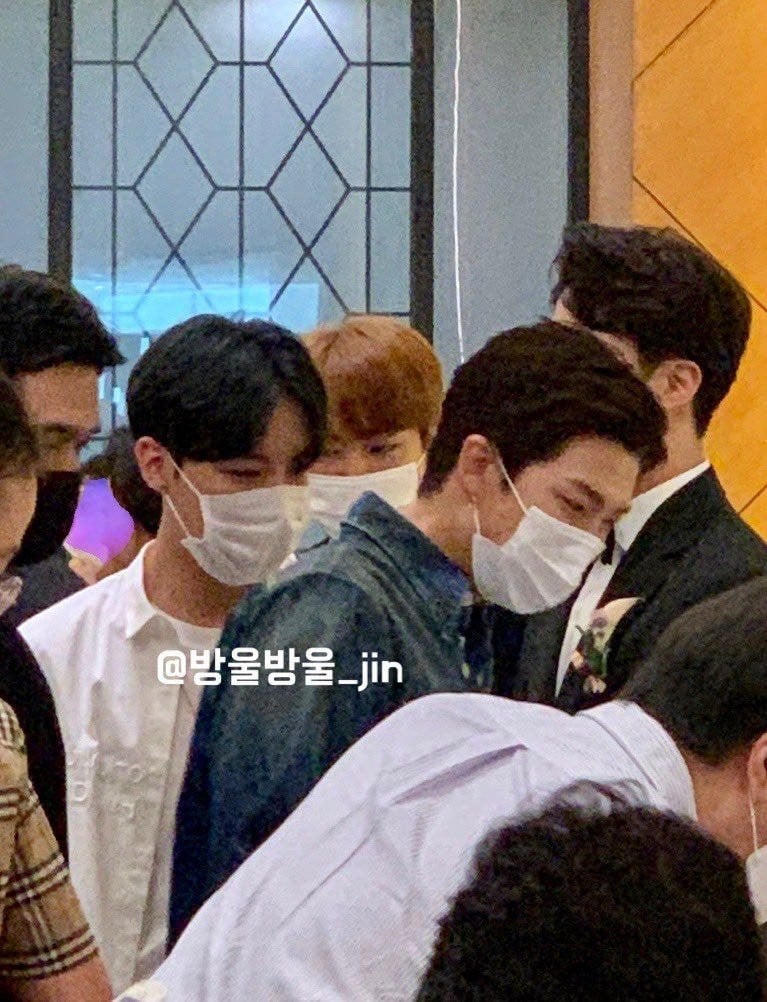 Netizens shared their thoughts in the comments: "He must be an eloquent speaker. I remember him hosting another wedding a couple months back."

"Our big brother was a little brother in his family uwu"
"Well, I can already tell good genes run in the family!"
"What does he do for a living? Is he the one who runs a restaurant?"
"The pictures were shared by the wedding guests, not some random fan lol chile"
"Jin is so handsome"

Check out more pictures and video snippets of the ceremony below.

Congratulations to the newlyweds!