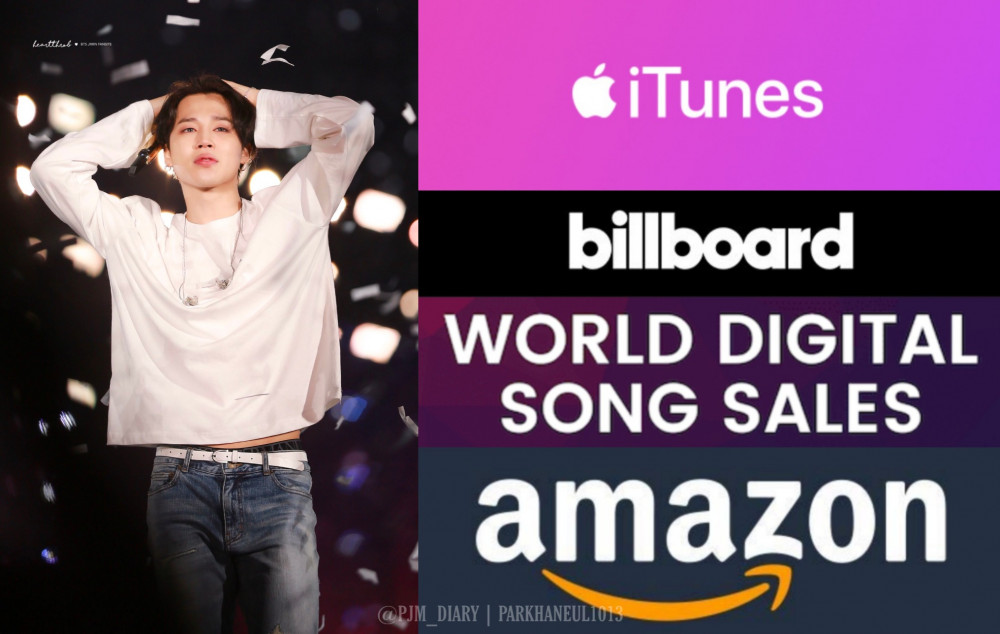 Park Jimin the lead vocalist and the main dancer in BTS recently made countless headline after he set back to back record with "Filter" on local and international song charts and streaming platforms. Recently he added another record by snatching triple crown in iTunes, Amazon and Billboard World Digital Song Sales, proving his popularity in US.
"Filter" by Jimin achieved its first #1 in US iTunes on July 12, 2020. Adding US on the list, "Filter" now officially has 55 #1's on iTunes.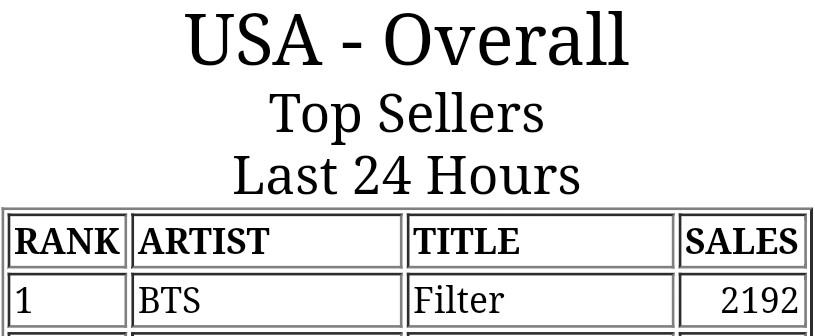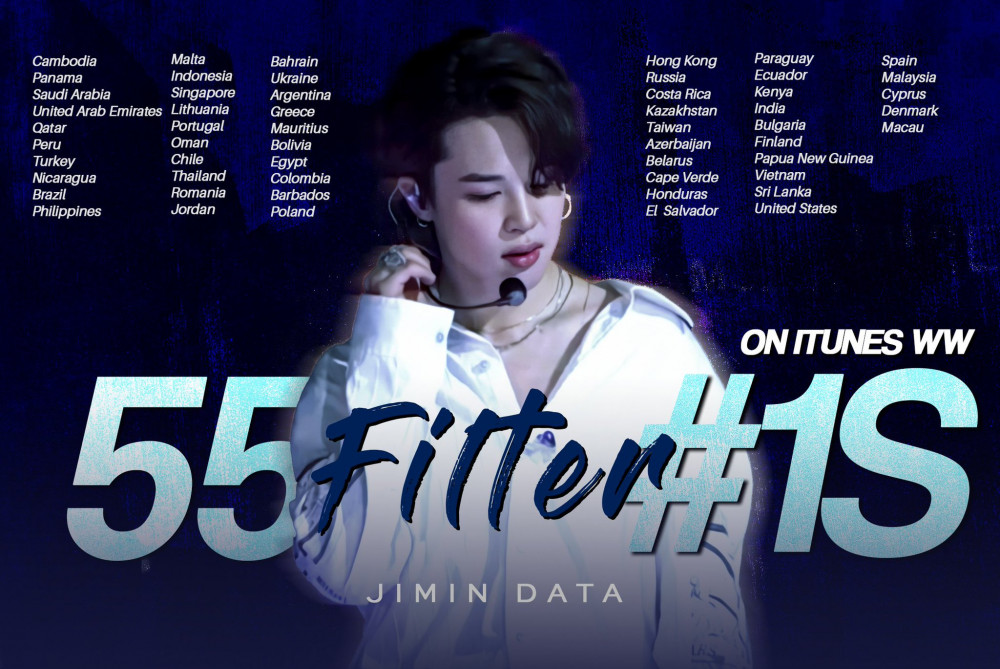 "Filter" recently ranked #1 in Amazon for four days consecutively in two different categories. He was reported to ranked #1 in "Best Seller" category and "International" category from July 8, 2020 until July 11, 2020. Back on June, "Filter" ranked #4 in Amazon's "Best Sellers Of 2020".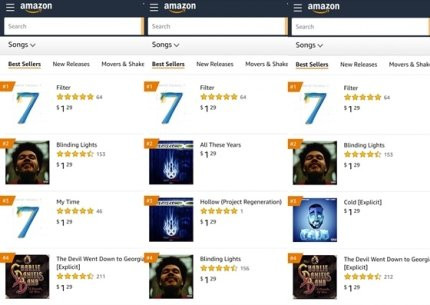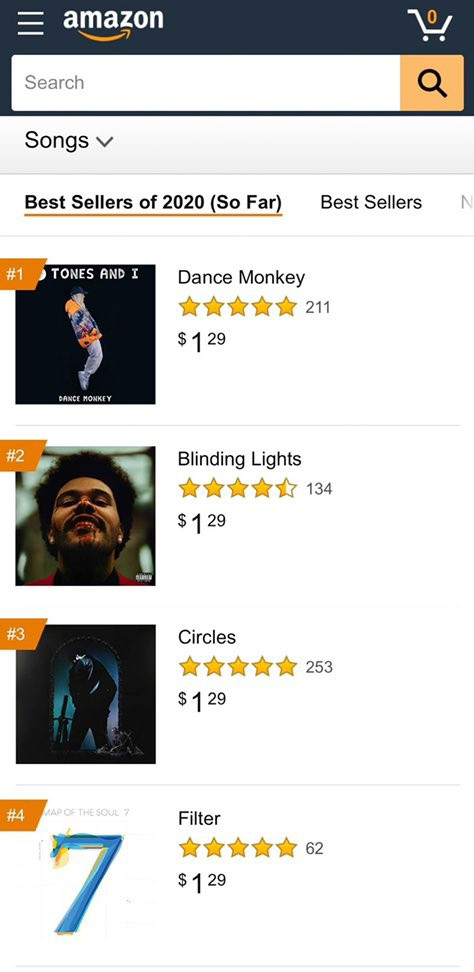 "Filter" recently ranked #9 in Billboard World Digital Song Sales, making it the highest charting BTS solo track. "Filter" previously reached its peak at #3 on the chart and currently spend its 17th week on the chart.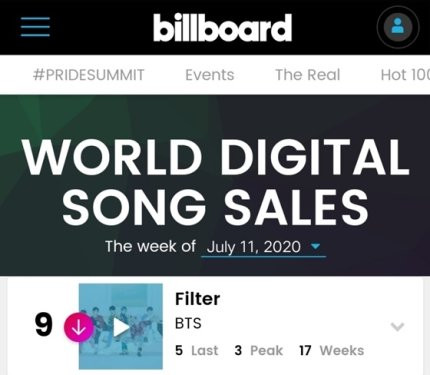 Jimin's popularity in US is no longer something new. Aside from charting his songs on various song charts, he is constantly being mentioned by famous act such as award winning film director - Gus Van Sant, best selling author - Marie Lue, TV personalities - Jimmy Fallon, professional singers - Nicole Scherzinger, Shawn Stockman, Khalid and many more. Famous magazine such as TIME, People Magazine, Seventeen and many more also reported about Jimin's latest update and achievements from time to time. Recently Jimin was voted as Pop Slider's "Most Desirable 2020" and he also snatched the first place in Pop Slider's "Teen Choice Award 2020". Lets not forget how he snatch the locals' attention in every live shows BTS performed and how he constantly trended in US.
In addition to that, upon released, "Filter" by Jimin proven to be one of the best when it charted in some of the biggest music market in the world next to "ON". Aside from that he also snatched the biggest debut title for a Korean soloist on Spotify when Filter gained 2.2M streams in 24 hours. Currently "Filter" is the most streamed Korean solo song for 2020. Jimin is the first and only Korean soloist to have 4 songs surpassing 60M streams on Spotify. "Filter" previously debut at #2 next to "ON" in MelOn, Bugs, Genie, Flo and Soribada. It is reported that recently "Filter" surpassed 150M digital point on Gaon and currently is the most stream boy group solo song on Gaon's mid-year chart. On MelOn daily chart, "Filter" ranked #4 among the biggest debut by a boy group for 2020 and ranked #5 in most like boy group song for 2020 next to his produced track "Friends". "Filter" is also the most stream and the most like Korean solo song on YouTube Music. Streams, sales, chart and impact, "Filter" by Jimin has it all.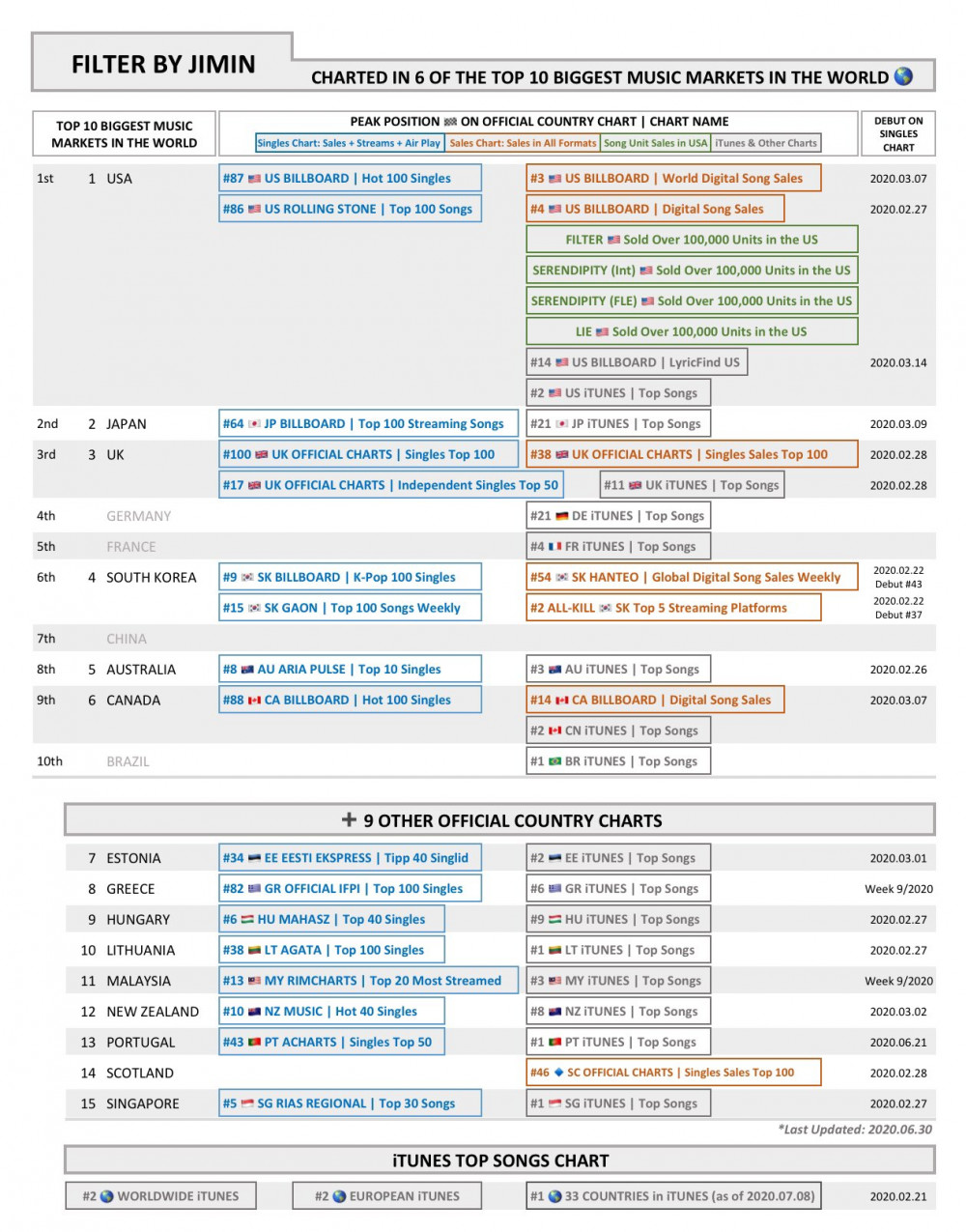 With all the recognition, acknowledgement he received in US, its safe to say that BTS Jimin is indeed one of America's sweetheart. But with all of his songs achievements, he is indeed one of the most popular and successful Korean idol in the world.
Congratulation Jimin for another great achievements.