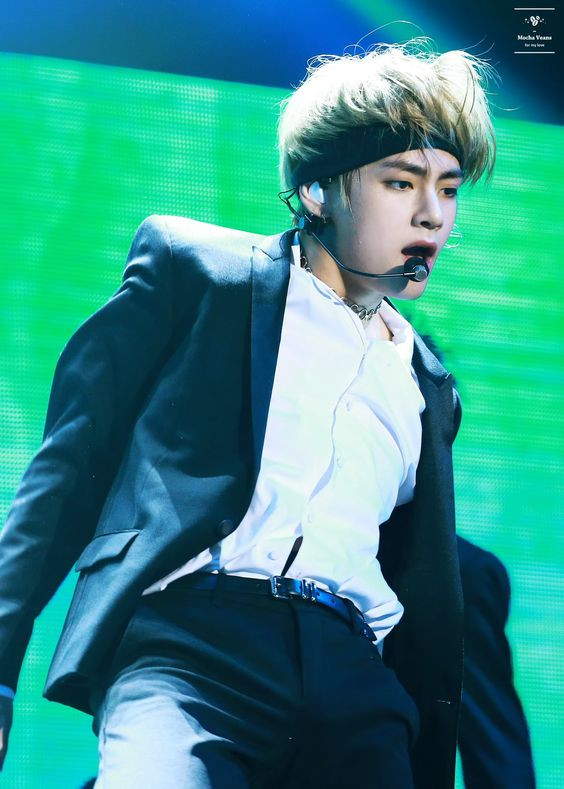 BTS V makes history as he becomes the first and only Korean Soloist to sweep all the Top 3 ranks in US Amazon Best Seller Song Chart (with 'Inner Child' and both versions of 'Sweet Night') beating 'Rain On Me' by Lady Gaga and Ariana Grande.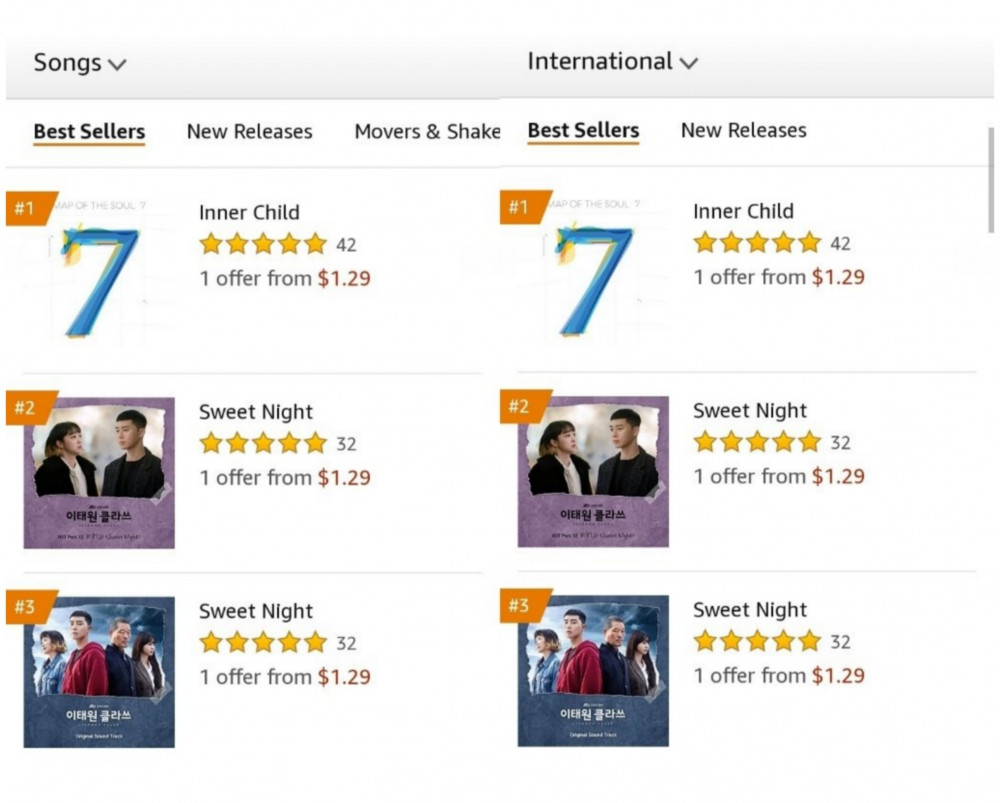 Amazon's Best-selling Song Chart indicates the number of digital units sold in the US, world's biggest music market. So it is very impressive thatV is now the first and only Korean Solo Artist to sell all three of his solo songs in US Amazon Chart beating a popular song like 'Rain On Me'.
This was possible because of the support of V's American fans who celebrated the 7th anniversary of V's debut.

In addition, V's solo songs have re-entered into the Top iTunes Charts in several countries including Singapore, Vietnam, Philippines, Eastern Europe and Kenya.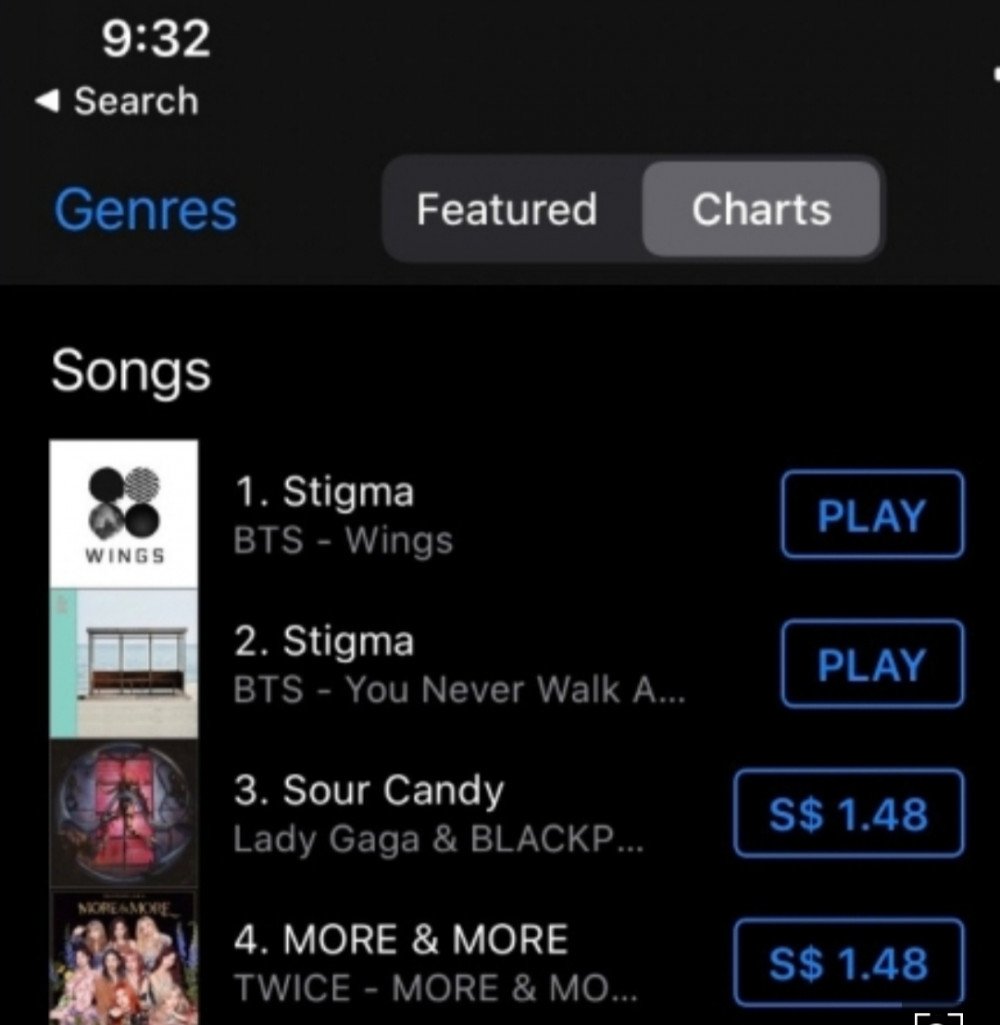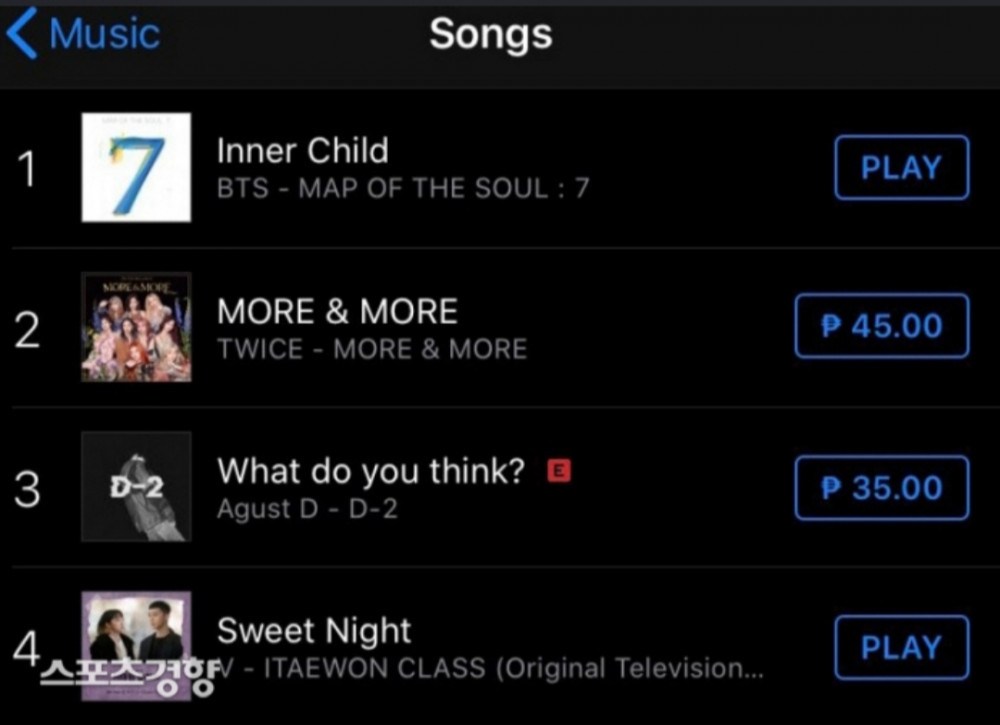 Also, V is the most popular BTS member in Middle East; 'Inner Child' made its way to #1 spot on the #1 iTunes Top Song Chart in United Arab Emirates.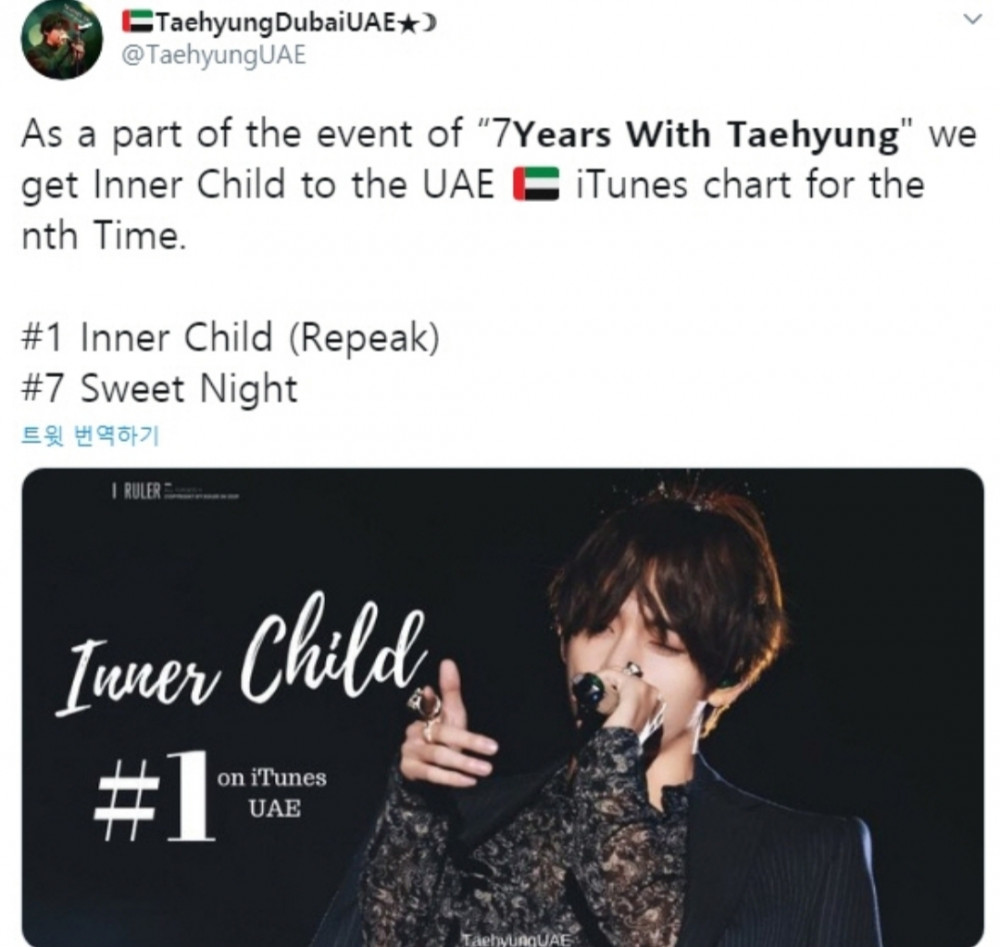 Congratulations V !