Kang Daniel personally met the first baby who received medical and financial support thanks to donations made by him and his fandom DANITY!
On Christmas Eve last year, Kang Daniel donated 30 million won in DANITY's name to The Snail of Love, a hard of hearing social welfare organization. His fans donated in response, and more than 99 million won was raised.
The Snail of Love chairman reported that Daniel visited their office on April 17 and met the two-year-old child Kim Jiyeon (pseudonym) who received a cochlear implant last month—the first of ten children who would receive support and speech rehabilitation thanks to Daniel and his fans.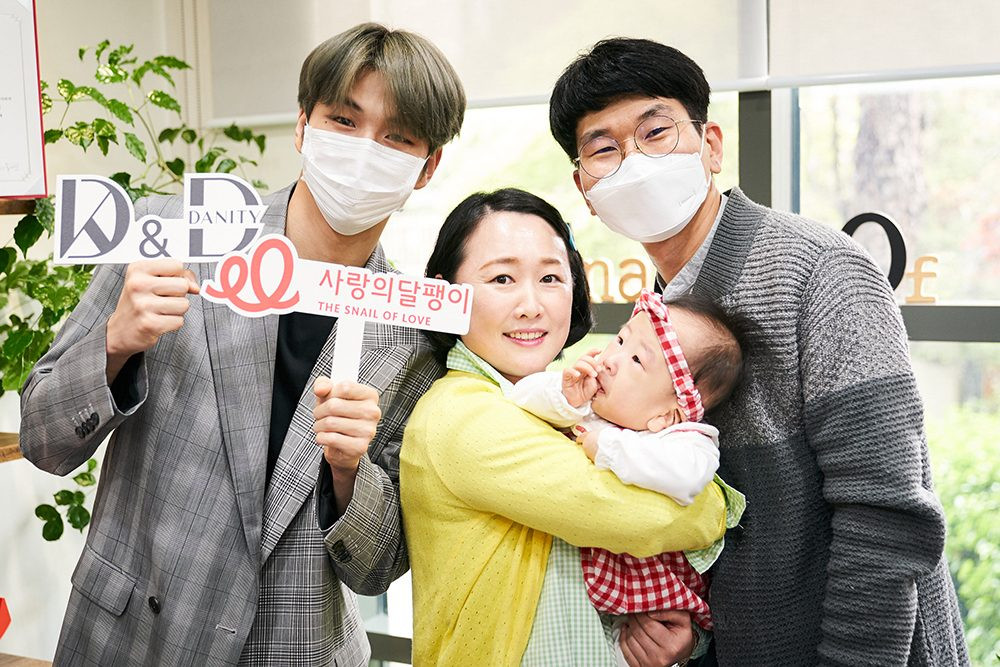 Upon birth, Jiyeon was transferred to an intensive care unit and was diagnosed with hearing loss. She was recommended to undergo artificial cochlear implant surgery. Because her parents had financial difficulties, theyreceived support from The Snail of Love after consulting their hospital's public medical business group.
After meeting with the baby, Daniel wished, "I hope Jiyeon will be able to listen to sounds in the future and grow up as a healthy, bright child." He also provided her with additional gifts.

The child's parents responded, "Thank you for not only giving Jiyeon the gift of sound but also for coming to meet her in person," and hoped that she could listen to his gifted album after receiving language rehabilitation treatment.
A ceremony was held to honor Daniel and DANITY with The Snail of Love's Soul-The Fan No.1 title. This title is automatically given to individuals and/or fanclubs whose donations exceed 99 million won.

After the ceremony, Daniel said, "Thanks to fans, I am very happy to be able to provide support and join in something meaningful. April 20 is Disabled People's Day, and I hope more people will join in such sponsorship in the future to convey hope to children who are hard of hearing.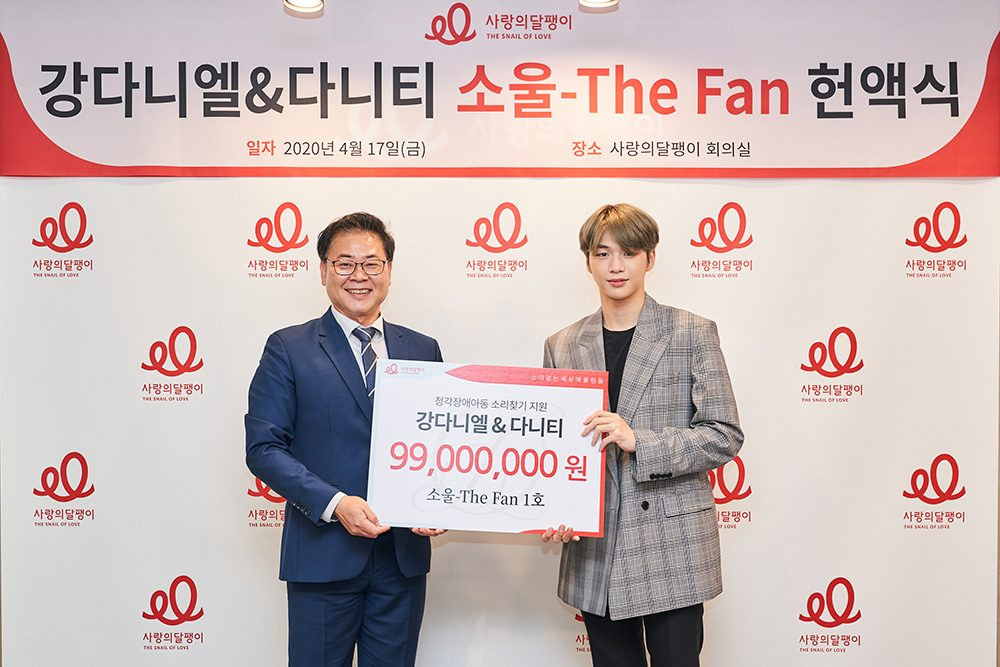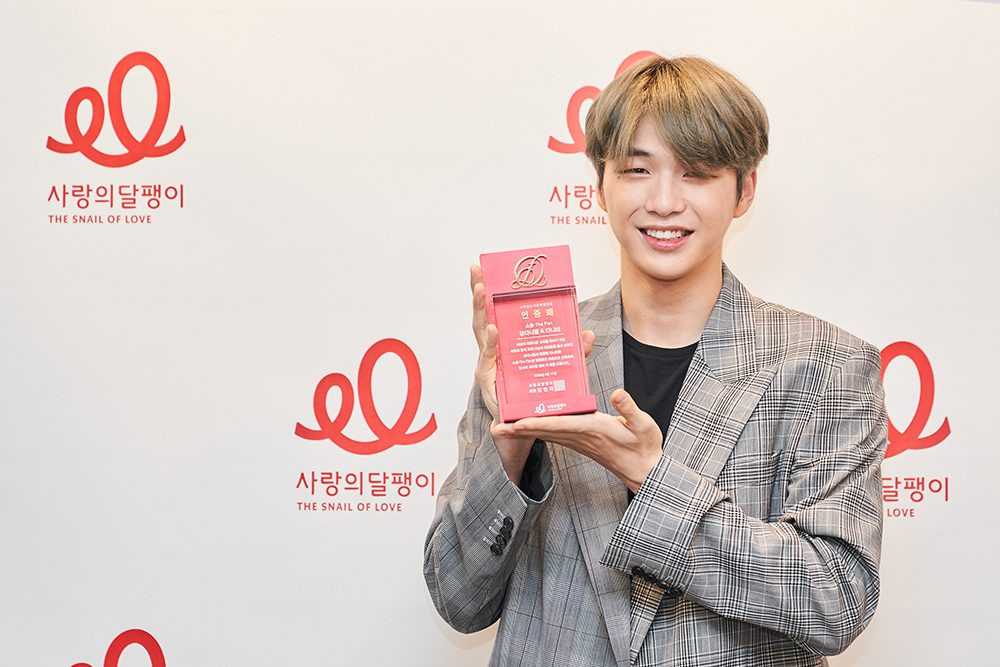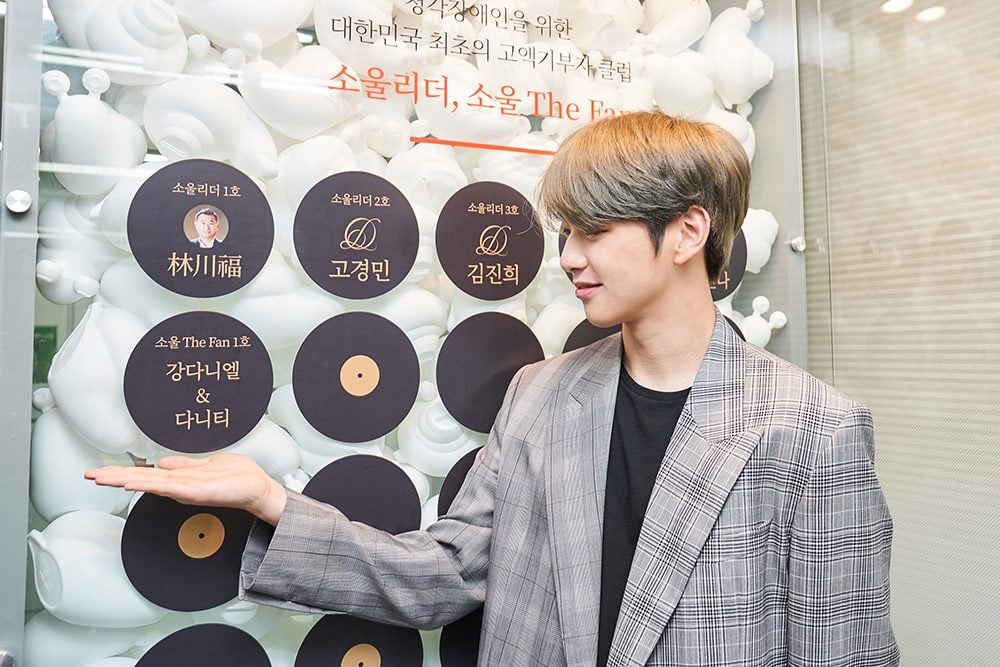 In other news, Kang Daniel recently concluded promotions for his mini album 'CYAN' and will be releasing a single in collaboration with Zico on April 23 for Pepsi x Starship's project single series.