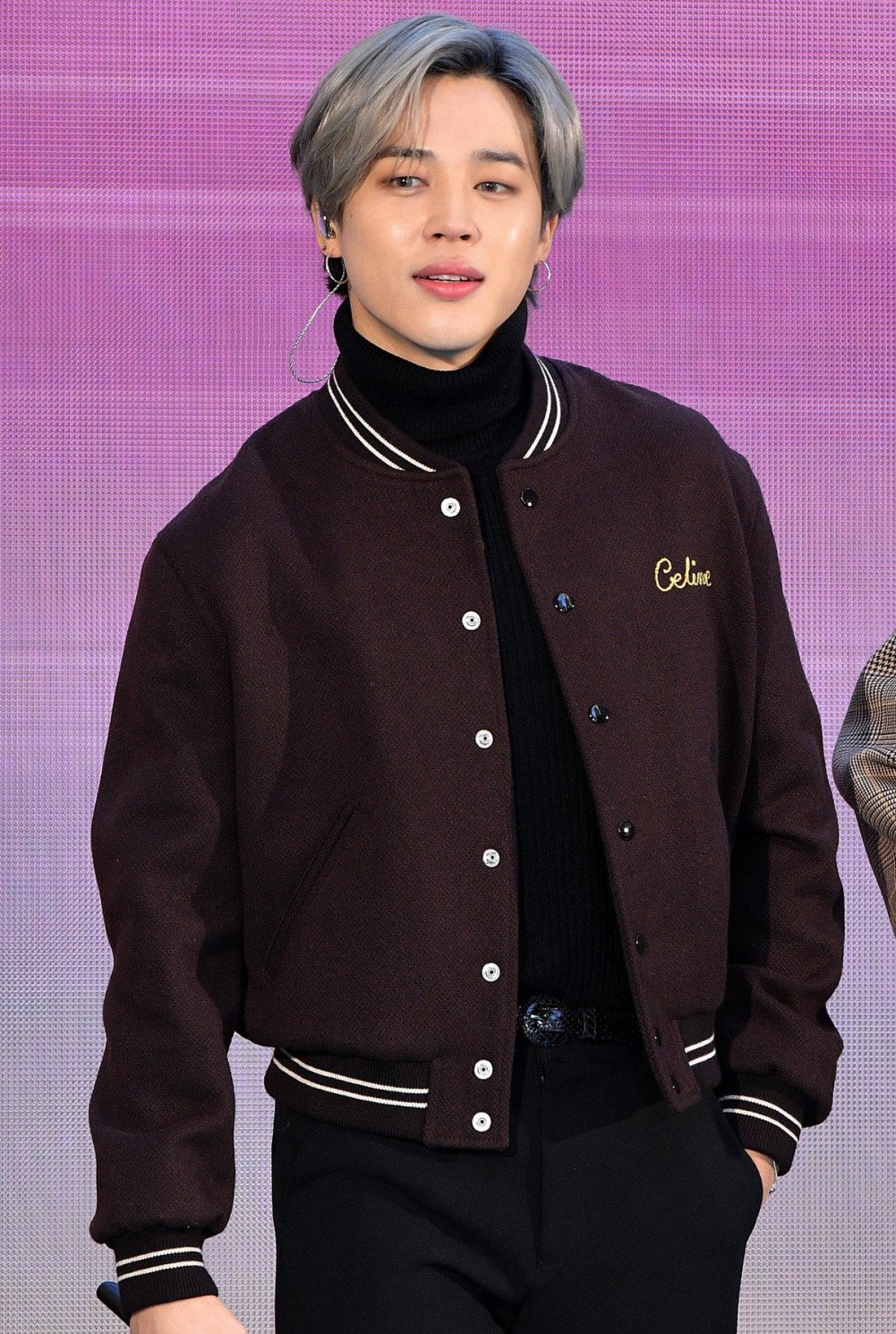 CELINE is a French ready-to-wear and leather luxury goods brand that has been owned by LVMH group since 1996. It was founded in 1945 by Céline Vipiana. LVMH Moët Hennessy – Louis Vuitton SEalso known as LVMH, is a French multinational luxury goods conglomerate headquartered in Paris (France). The company was formed in 1987 under the merger of fashion house Louis Vuitton with Moët Hennessy, a company formed after the 1971 merger between the champagne producer Moët & Chandon and Hennessy, the cognac manufacturer. It controls around 60 subsidiaries that each manage a small number of prestigious brands.

BTS Jimin, the most fashionable idol in 2019 once again made headlines after CELINE shared a photo of him wearing their brand. The photo was shared in both CELINE official Twitter and Instagram. Peter Utz, the Director of Couture and Event for CELINE also uploaded a photo of Jimin wearing their brand on his Instagram. Twitter Fashion called Jimin an icon under CELINE's tweet. While former member of Guns N' Roses, Matt Sorum also pointed out Jimin's very smooth skin under Peter Utz's post on Instagram.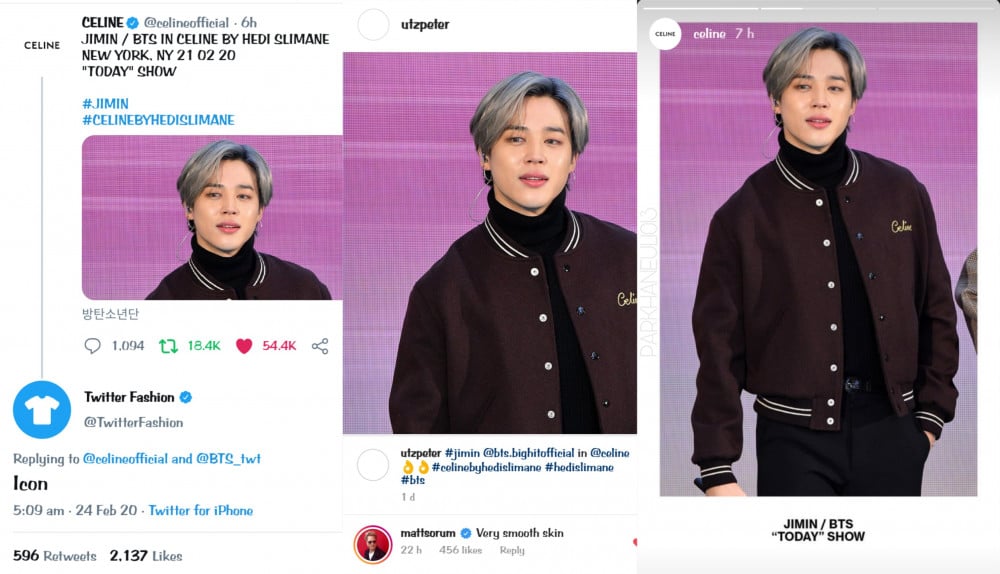 Back on 2019, BTS Jimin takes the world of fashion by storm when he was included in GQ Magazine, Business of Fashion and was crowned as the most fashionable idol. Jimin also made headline when Saint Laurent contacted one of his fansite to use Jimin's picture for wearing their brand in one of BTS concert. Several other brands such as GENTLE MONSTER, PATBO, MANOMOS, Universal Chemistry are among huge fashion brands that shared Jimin's photo for wearing their brand. In addition to that he was also mentioned and hype by several huge act such as Gus Van Sant, Edward Barsamian and many more.
Source
https://twitter.com/celineoffi...
https://twitter.com/TwitterFas...
https://www.instagram.com/p/B8...