Within just six hours of 'BLOOM*IZ''s digital release, fans show their strength as all twelve of the album's songs are currently ranking within the top 40 on MelOn's real-time chart. These ranking are expected to rise as time passes with more netizens streaming the album.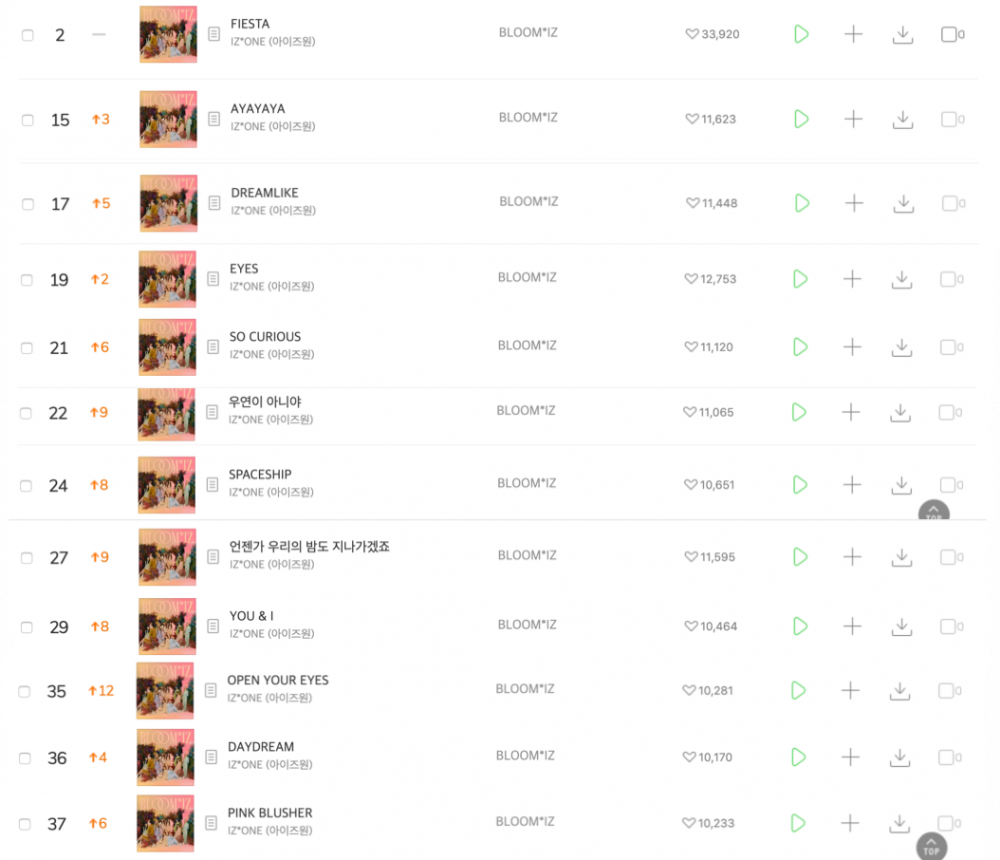 Before their comeback, many were concerned that IZ*ONE would have a difficult time promoting "Fiesta" due to the vote rigging scandal surrounding the 'Produce' series. However, fans seem determined to prove IZ*ONE is still one of the top girl groups, with the MelOn rankings and with the "Fiesta" MV now surpassing 3.8M+ views within just six hours of its release.
Along with 'BLOOM*IZ', "Violeta" and "La Vie En Rose" also have reentered the chart and are currently ranked at #51 and #62 respectively.

What are your thoughts on the rapidly increasing interest in IZ*ONE with their comeback album 'BLOOM*IZ'?