Now in the ever-changing world of Kpop, where girl groups last an average of 7 years, 10 years fly by even faster. We've had to say goodbye to hundreds of groups, including Wondergirls, SISTAR, and 2NE1. But we've also welcomed a new wave of amazing groups like Red Velvet, TWICE, and of course BLACKPINK. But of all these hundreds of groups who's really on top?
Here are the Top 10 K-POP Girl Groups Of The Decade. Note that this list purely measures the popularity and commercial success based on stats from 2010-2019.
10. f(x)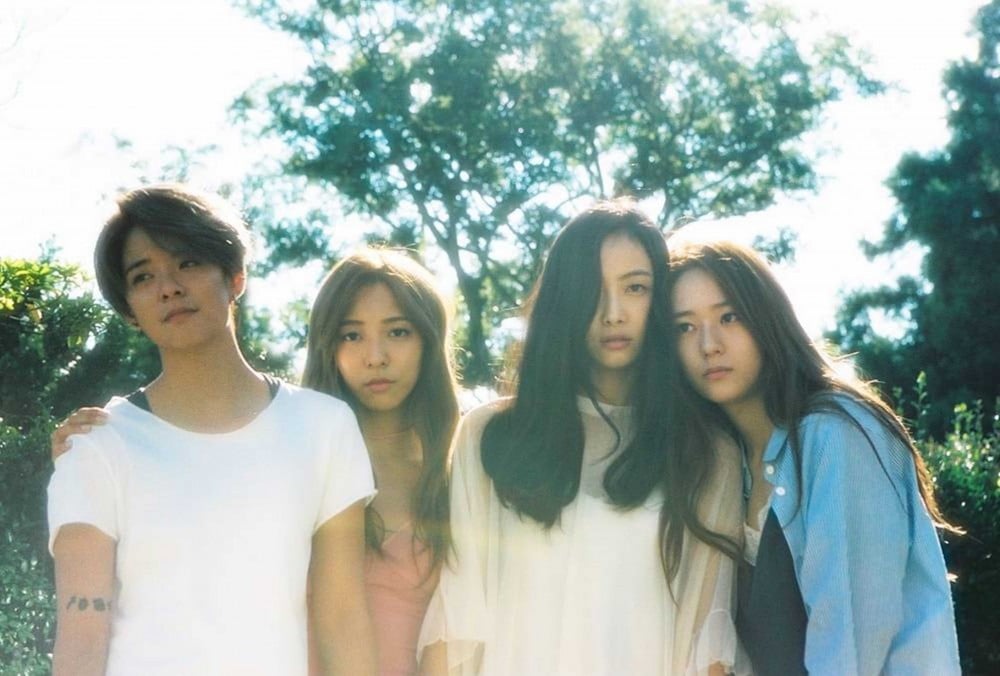 Sales Rank: 10
Social Media Rank: 7

Music Show Rank: 8

Korea's poster child of that electronic dance sound from the catchy electric shock to the perennial summer soundtrack f(x) has surely had a strong influence on the industry. The five-member group lived in the shadow of their older sisters Girls Generation for a bit after debuting in August 2009 but easily started to make a name for themselves.
9. GFriend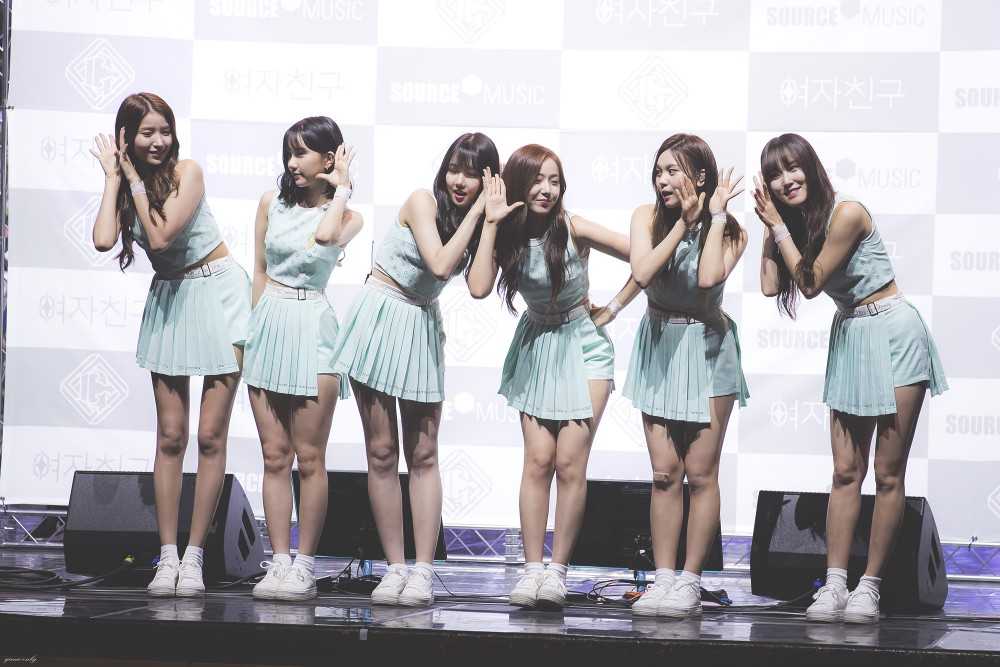 Sales Rank: 9

Social Media Rank: 14

Music Show Rank: 4

One of the most talented groups right now, with amazing dance choreography and their wholesome girl-next-door image, GFRIEND has been giving everyone in Korea a buddy fever ever since their debut in 2015. They have had the hottest start of any non-Big 3 groups. capturing multiple Rookie Of The Year Awards and an insane 15 show wins for the third single 'Rough' which is the second-most of any girl group. In total, they have 59 show wins, which is the fourth most all-time among girl groups.
8. A Pink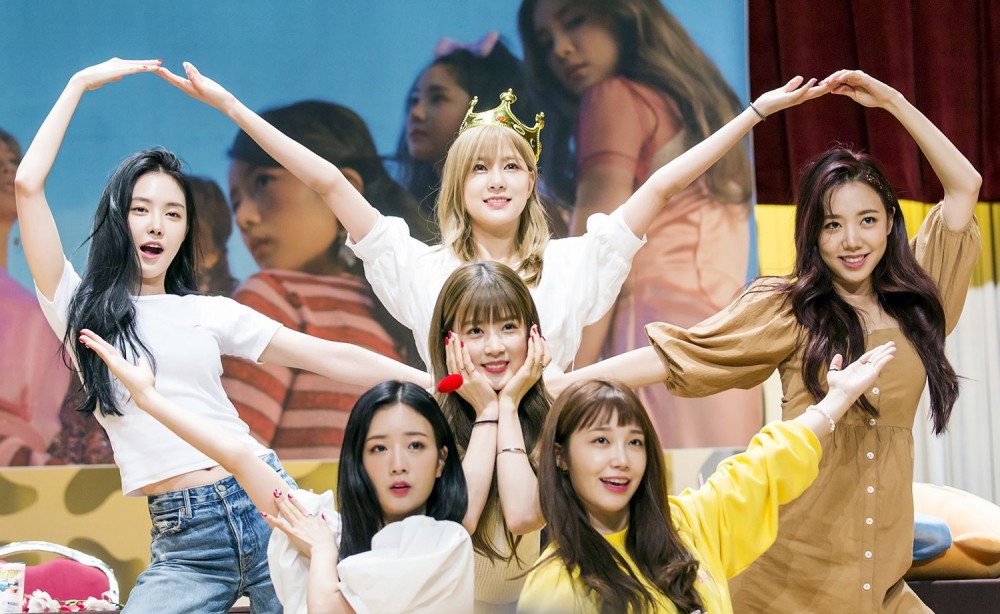 Sales Rank: 7
Social Media Rank: 12

Music Show Rank: 5

APink has always been known for their bright, innocent concepts. They debuted in 2011, a time when all the other groups were experimenting with electronic and sexy concepts. APink, however, stayed true to their innocent and cutie image. In recent years, their images have revolved to be more mature, as seen in I'm So Sick and %%(Eung Eung). You already know Rough by Gfriend had the second-most wins of any girl group, but do you know which song had the most? Well, that would be LUV by APink, with an insurmountable 17 wins.
7. 2NE1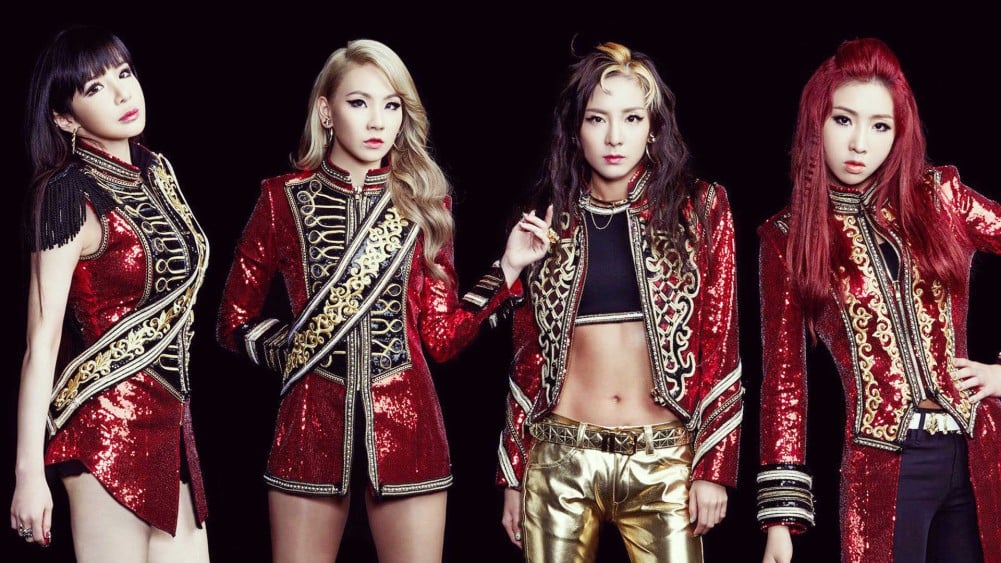 Sales Rank: 11
Social Media Rank: 5

Music Show Rank: 9

Before Blackpink, we had the original baddest females of the industry 2NE1. The group featured a talented cast. The leader CL is considered one of the best rappers at the time. The Main Vocalist Park Bom, 15-year-old Master Dancer Minzy and Dara who actually got her start as an artist and actor in the Philippines. Debuting in 2009, 2NE1 was revolutionizing the industry right from the start. Now Hip-Hop and KPOP is not a new thing, but 2NE1 was one of the first and the most prominent girl groups to do it. They brought something fresh, something new, something energetic and empowering especially to women. They changed the way the world saw girl groups. Simply put, they are the best.
6. T-ARA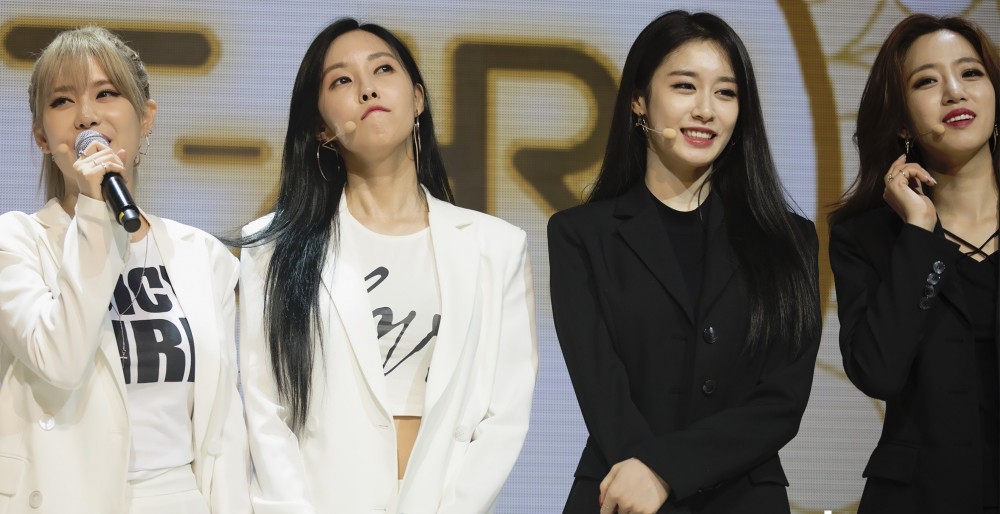 Sales Rank: 6

Social Media Rank: 4

Music Show Rank: 10

Nobody can do that roly-poly lovey-dovey bo-peep bo-peep yah-yah-yah sound like T-ARA can. Infecting everyone with that funk dance-pop sound since their start in July of 2009 from MBK Entertainment, their hit single Bo Peep Bo Peep catapulted T-ARA to stardom and it continued with the song Roly-Poly which sold 3 million digital sales. With over a million total sales in their prime, they were simply the best. They were constantly named with Girls Generation and 2NE1 as the top groups of their generation and they were on their way to taking over the industry until they were hit with multiple scandals. It was nothing to do with drugs or sex, but a bullying scandal of them bullying each other. Another scandal involved a member being possessed. Despite the scandals and all the other problems, T-ARA is still considered one of the best girl groups ever.

5. KARA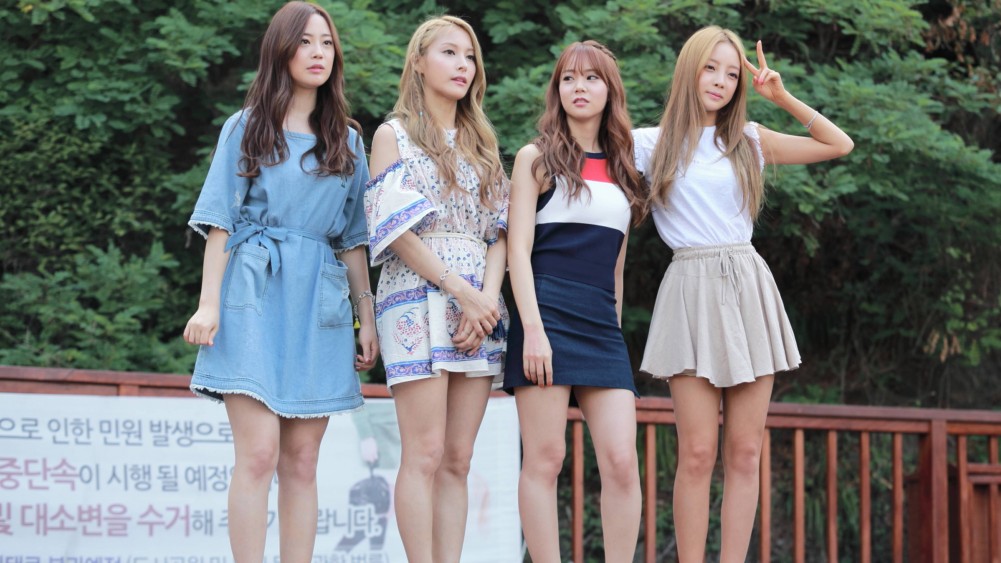 Sales Rank: 3
Social Media Rank: 22

Music Show Rank: 14

The group debuted in 2007 originally as a four-member group. KARA is the group of Goo Hara. We all know how Girls Generation was in control in the early 2010s, but what most people don't remember was that KARA was right behind them. KARA was a sales monster, selling 3.7 million albums in the last decade, placing them 3rd overall as the highest-selling girl group. Although they are from Korea, most of their success actually came from their work in Japan. This allowed them to be the first female foreign artists to hold a Tokyo Dome show. KARA was one of the most influential groups to push the Korean wave outside of Korea.
4. Red Velvet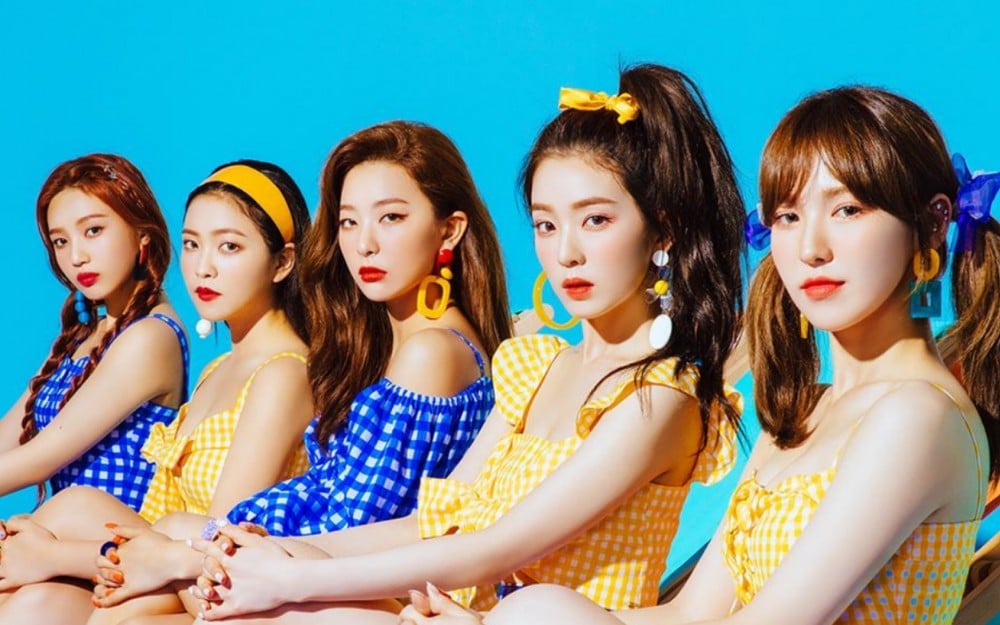 Sales Rank: 4
Social Media Rank: 6

Music Show Rank: 3

The younger sisters of the legendary girl group Girls Generation, Red Velvet. During their debut in 2014, the five-member group from SM is a powerful force in the KPOP scene, starring Seulgi, Wendy, Yeri, Joy and visual leader center main rapper Irene. Known for having an experimental duality of concepts, red being bright and bubbly and velvet being dark and R&B. Red Velvet was able to have their most successful year yet, selling more than 300k albums in 2019. They have hundreds of millions of views and eight million followers on Instagram and have snagged an incredible 64 music show wins. Red Velvet will only continue to lead the industry at an elite level.

3. Blackpink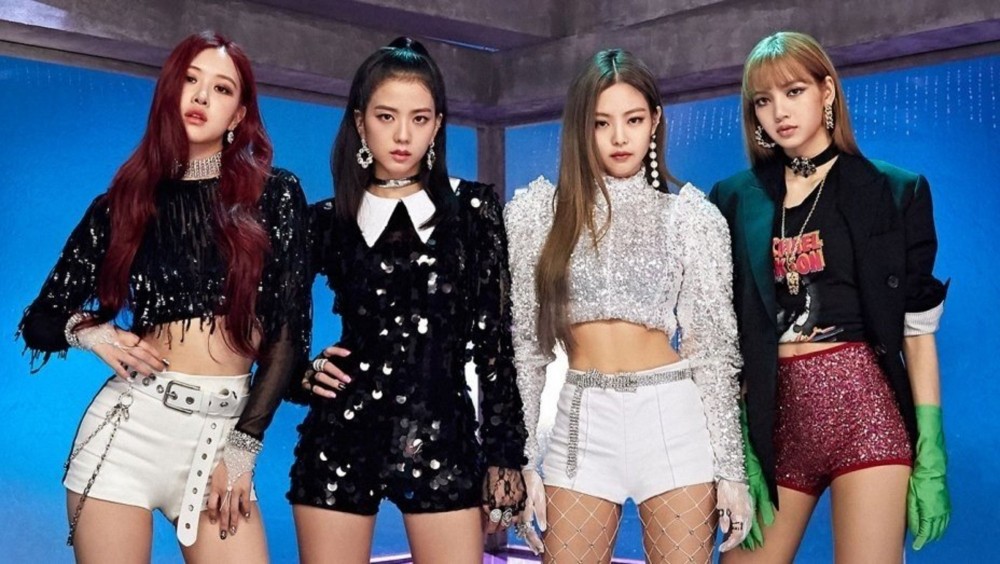 Sales Rank: 8
Social Media Rank: 1

Music Show Rank: 12

No girl group has made such a big buzz internationally as Blackpink has. The queen of Kpop Jennie Kim, the god-tier visuals Kim Jisoo, the golden voice of Korea Park Chaeyoung and the Thai dancing machine Lalisa Manoban. Blackpink is the gold standard of girl crush Kpop. Millions upon millions upon millions of fans are drawn to the powerful and fierce image. Easily the most popular Kpop girl group in the West, stealing the hearts of Ariana Grande, Billie Ellish, Khalid, Harry Styles, Will Smith, and his entire family. Blackpink has an unmatched and unrivaled presence on social media and digitally. Honestly, no group even comes close. Blackpink has garnered 1 billion streams on Spotify with 59 million monthly listeners. Their 2018 single Ddu-Du Ddu-Du is the most viewed Kpop group video of all time with over 1 billion views. They have 21 million followers on Instagram, nearly double of second place. Lisa has even more with 27 million, making her the most followed account in Korea and Thailand and 137th in the world. In fact, four of the top 6 Instagram accounts from Korea are the girls from Blackpink. They're a worldwide sensation.

2. Girls' Generation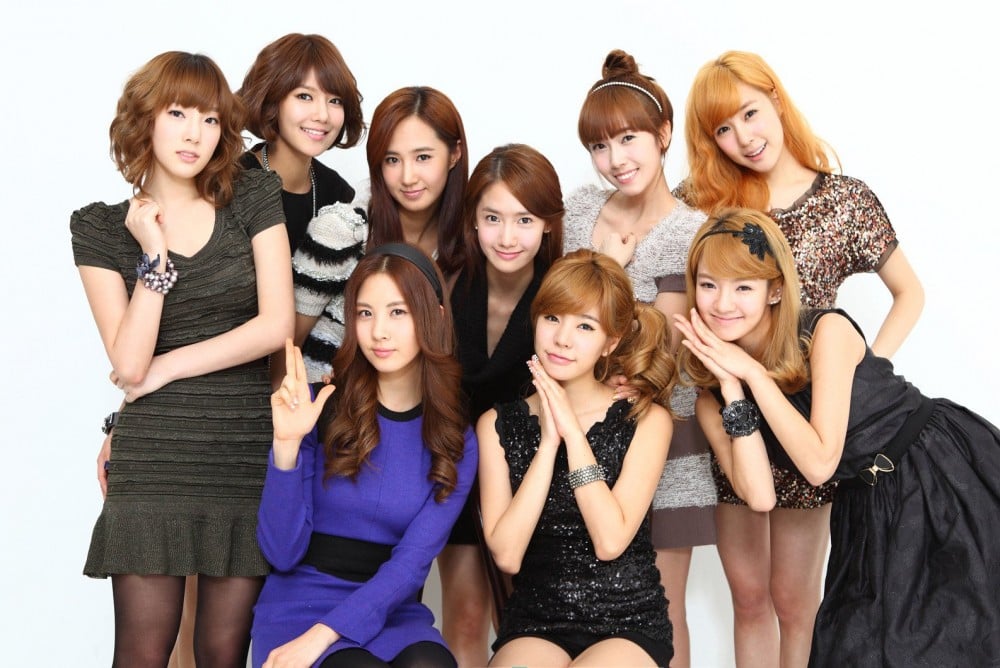 Sales Rank: 2
Social Media Rank: 3

Music Show Rank: 2

Perhaps no other girl group in Kpop history is as lauded as 소녀시대 (So Nyuh Shi Dae or SNSD), also known as Girls Generation. The Nation's Girl Group consists of Taeyeon, Sunny, Tiffany, Hyoyeon, Yuri, Sooyoung, Yoona, Seohyun and formerly Jessica. The originally nine-member group entered Into The New World back in August of 2007. Immediately after they debuted, Girls Generation was smashing records and selling 200k with their first album. Although they had a successful start, it was the first mini-album Gee that propelled them into stardom. Perhaps no other song in Kpop history has converted so many fanboys to Kpop than Gee. It was the epitome of Bubblegum Kpop sound, winning an insane 14 music show wins. Gee was called the 'Song Of The Decade'. Since then, SNSD became a global phenomenon. At one point, they were generating $1.4 million a year in endorsements alone. They shot more commercials and advertisements than any other celebrity in Korea by a large margin. In the last decade, they sold nearly five million albums and snagging 71 music show wins. SNSD became the foundation of the Kpop sound we know today. Many girl groups wouldn't exist if it wasn't for the influence of SNSD. They had essentially prepared a way for another nine-member group
1. Twice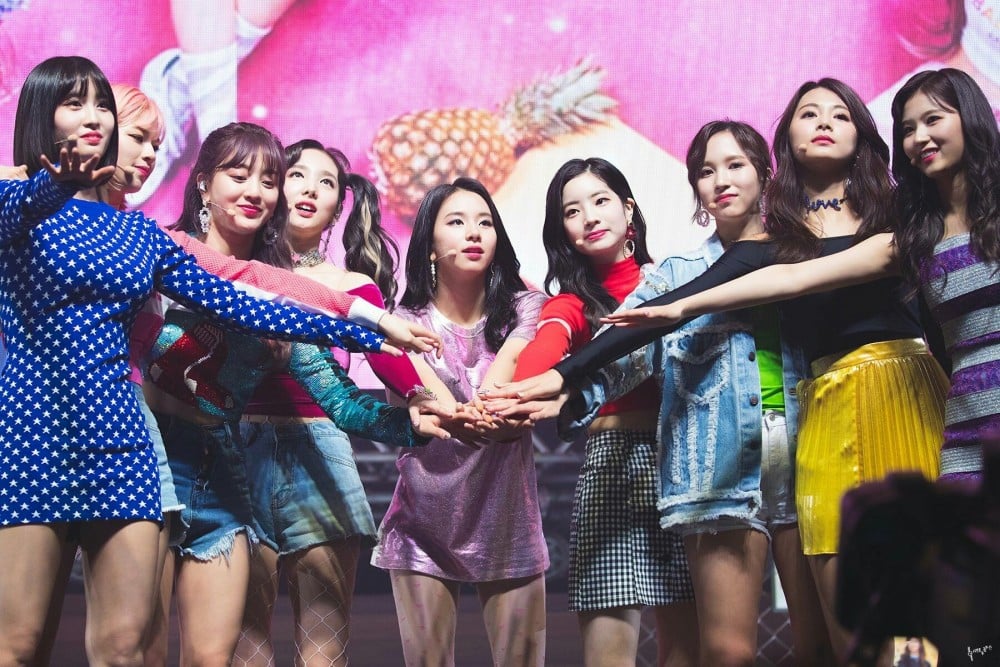 Sales Rank: 1
Social Media Rank: 2
Music Show Rank: 1
Asia's Girl Group is a multinational girl group featuring Nayeon, Jeongyeon, Momo, Sana, Jihyo, Mina, Dahyun, Chaeyoung, and Tzuyu. Debuting in just 2015 from the JYP Survival Show Sixteen, TWICE is quickly taking all over Asia thanks to their cutesy colourful pop sound, their stunning visuals, and their addictive and fun choreography, causing fanboys all over the world to fall in love. Since their debut, their image has constantly been evolving into a more mature and bold concept with Fancy, Breakthrough and Feel Special. TWICE is easily by far the best selling Kpop girl group of all time, selling seven million albums in the last decade! This is almost 2.4 million more than the girl group in second place. Of the top 20 selling girl groups albums of the last decade, TWICE owns 13 of them. Moreover, TWICE has gotten 97 Music Show wins, the most of any girl group in the last decade. TWICE has also won 12 Daesangs, the most of any girl group. Here's the scary thing: they've accomplished all this and the group is only four years old! If they keep this up, they will soon take over the whole world. Knock Knock! TWICE is here!
So, what do you guys think of this ranking? Does TWICE deserve to be the best Kpop Girl Group of the decade? Let me know in the comments!