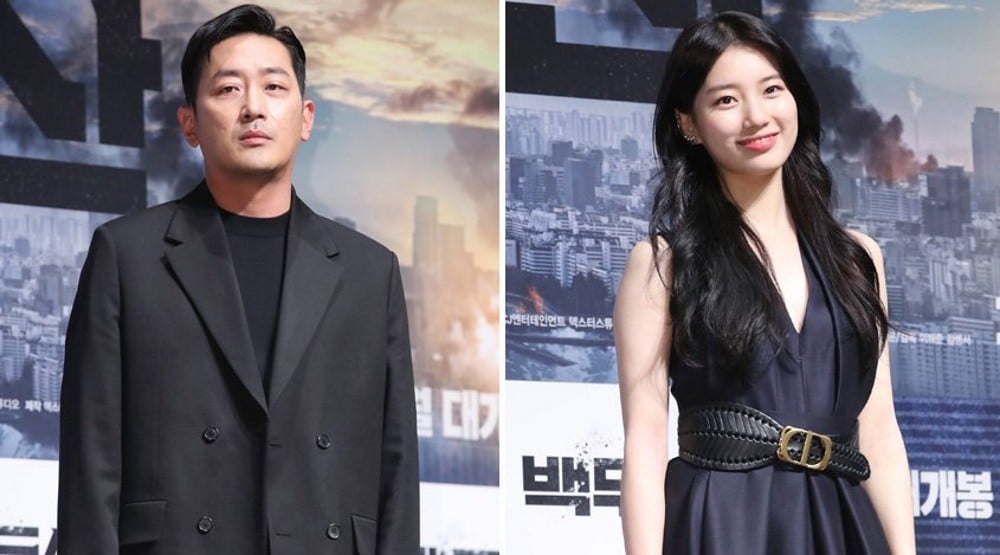 Suzy opened up about playing Ha Jung Woo's wife in the upcoming action film 'Ashfall'.

At the press conference for 'Ashfall' ('Baekdu Mountain') on December 18, Suzy was asked about playing the pregnant wife of Ha Jung Woo and how she felt about their 16-year age gap. She shared, "There is a big age gap. That's why I thought the married relationship between the two characters was fun. I felt that the character Inchang (played by Ha Jung Woo) in the movie and his jokes were charming."

Ha Jung Woo also said, "Suzy said that she doesn't think about the weight of a movie before selecting her role, so that was a bit unexpected at first. It made me think it could be a big challenge. Acting with Suzy, I thought that the way she naturally expressed plainness became a big strength for me."

'Ashfall' tells the story about the pandemonium that ensues after a volcano suddenly erupts on Baekdu Mountain.

The movie premieres on December 19 KST.