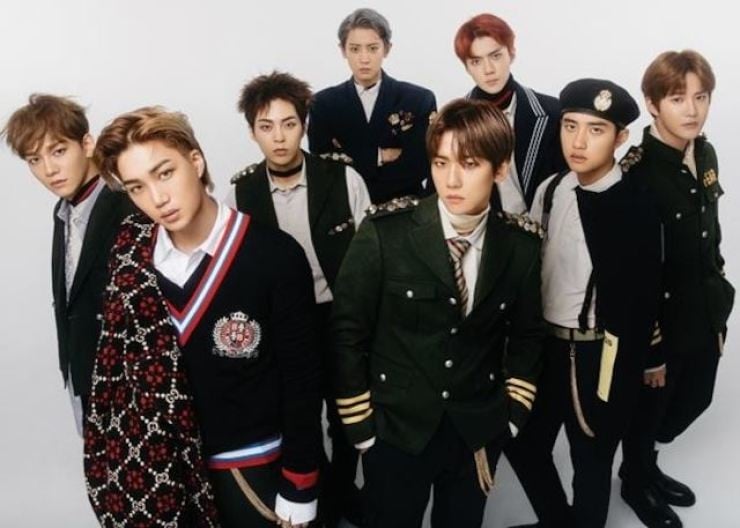 As the time for EXOs new album "Obsession" which is soon to be released on the 27th of November comes closer,today many EXO fans became outraged after fans notice that there is no signs of EXO comeback schedules. News also came out that EXO will have concerts from the 29th till the 31st of December to end the year with their fans in Korea. Of course, fans are happy with that news but many quickly pointed out it means EXO won't perform at year-end festivals, which made many unhappy as that is a few of the things international fans have access to along with the fact that many music shows are canceled due to sports events so that would possibly mean EXO will not promote on music shows even once.
This and many other neglections seems to be the final straw for the fandom as EXO was promised a world tour, which fans are 100% sure will limit EXO only to Asia like every other year. This enraged many as EXO is quite popular internationally and is SMs best selling boy group internationally both physically and digitally but there is no sign of concerts so international EXO-L shared they felt like they have to attend other group concerts whose music they may don't even like just for a glimpse of EXO members because they felt they may not get another chance just to see EXO let alone hear them live again in their life. So many many think its quite unfair for them to lured like that since those concerts are expensive but they are still the only option to see EXO members as Asia is out of the question since traveling far is extremely expensive not to mention EXO concert tickets sell out immediately and are impossible to get ahold of.
Many fans from all over the world including the US, Europe, Canada, and Australia shared they have saved money for an EXO concert but there is no chance for them to attend and don't want to pay an extreme amount of money just to catch a glips of an EXO member as for many that money is part their life savings. This along with the fact that EXOs traditional winter special albums and Vlives became a thing in the past fans shared it feels like SM is taking away every single EXO activity as a group throughout the year only to bring them out last part of the year to boost their company sales while doing 0 promotion. Fans also pointed out that the member's individual activities also did not get promoted or were cut half on SMs decision.

At the moment, EXO member's individual albums sales makeup 50% of SMs total album sales without the new EXO album and are all SMs top-selling albums this year with close to 1.5M albums sold. So fans wonder is it fair that despite EXO members bringing the most income EXO gets such neglections as a group and there is also no group activity despite most members being available the entire year. There is also the lack of EXO content as many fans beg for the EXO youtube channel to be used for EXO videos and for it to have English subtitles like the rest of SM artists youtube channels.
All of this made EXO-L outraged at the mistreatment and neglections of EXO group activities and the international EXO-L community which made them trend #EXOLsCalloutSM hoping for EXO and EXO-L to get better treatment in the future and possibly EXO concerts around the globe. Many other K-pop fandoms supported the outrage and shared their support for the EXO-L community and EXO. Here are a few tweets from twitter!