The global pop sensation BTS paid a visit to their new BTS Pop Up Store in Seoul.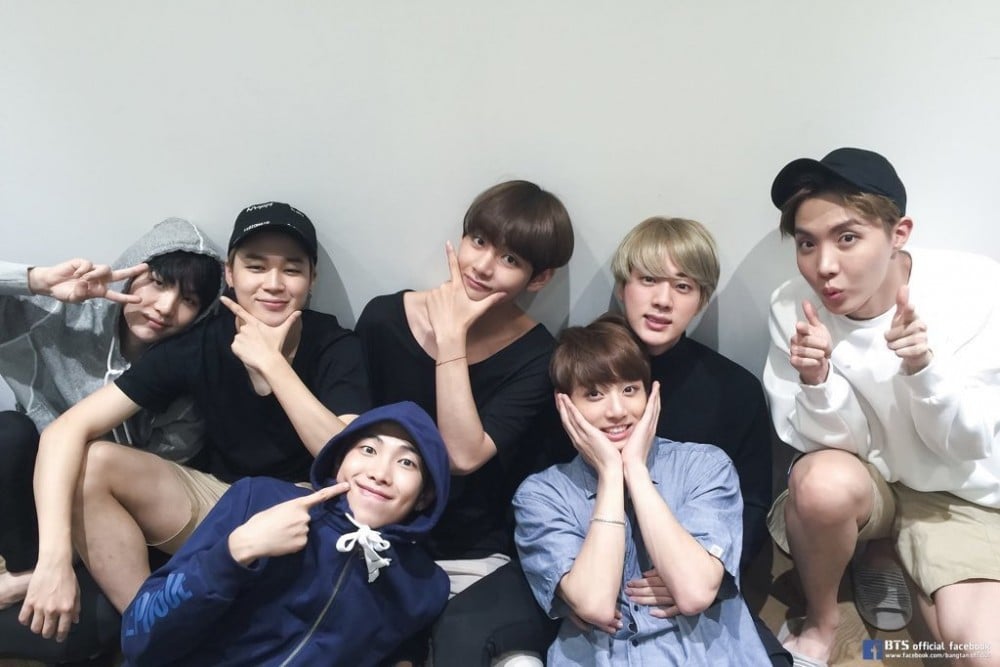 Amongst the 7 members of the group, a few shared their pictures next to their Mattel Doll Figures and fans are still gushing over them.
The first one to post was Jimin. He shared three pictures with the figures, of which one is a cute selfie with his own figure whilst the other is him connecting his index finger to that of his figure.

Fans couldn't help themselves but find the small fingers of the two really adorable.
The third picture shared by Jimin shows him posing next fellow member and friend RM's figure. Jimin can be seem imitating his charming smile.
The next one to tweet was RM. He shared a cute picture of himself copying his figure's smile, the highlight being their similar attractive dimples.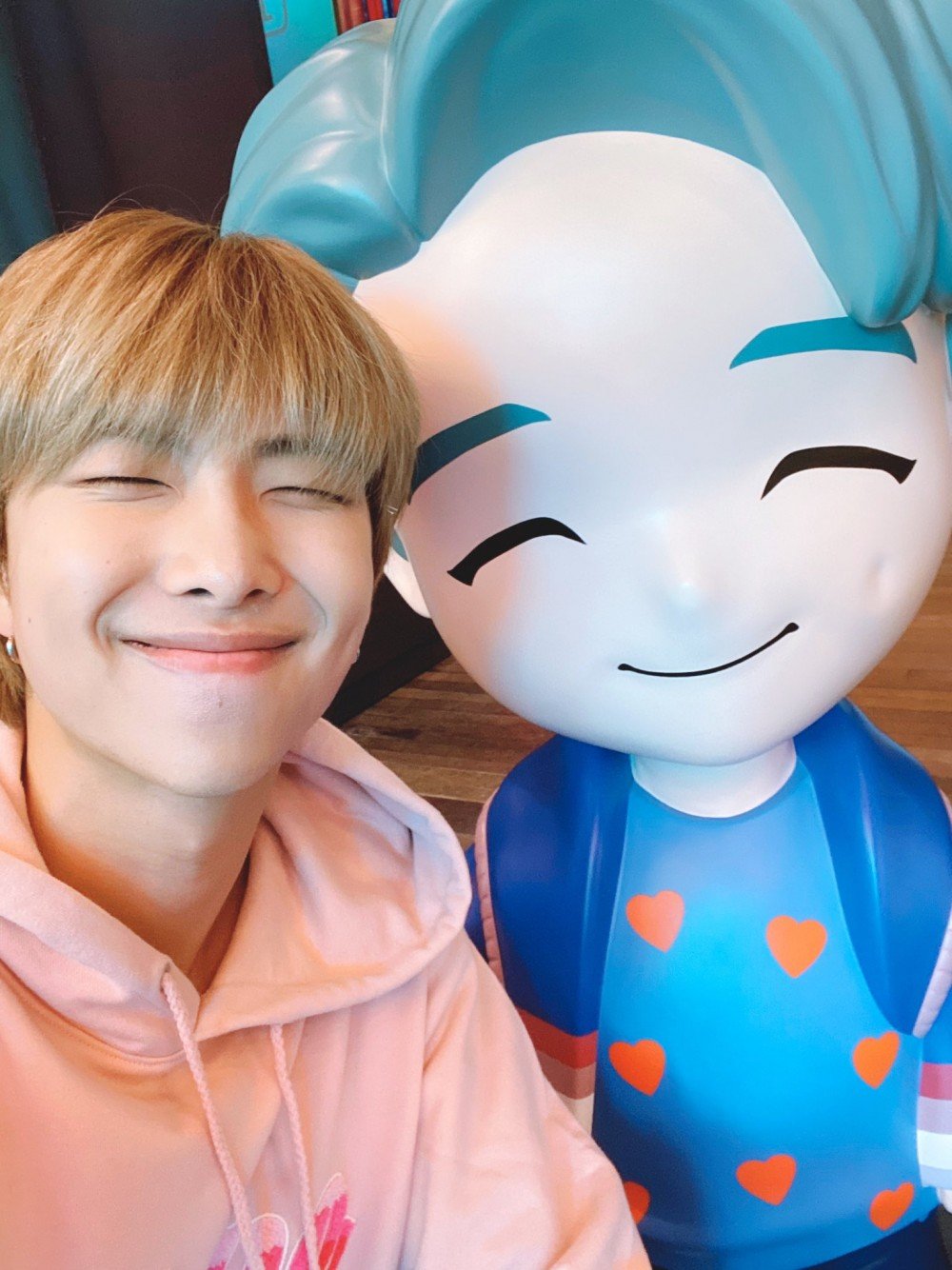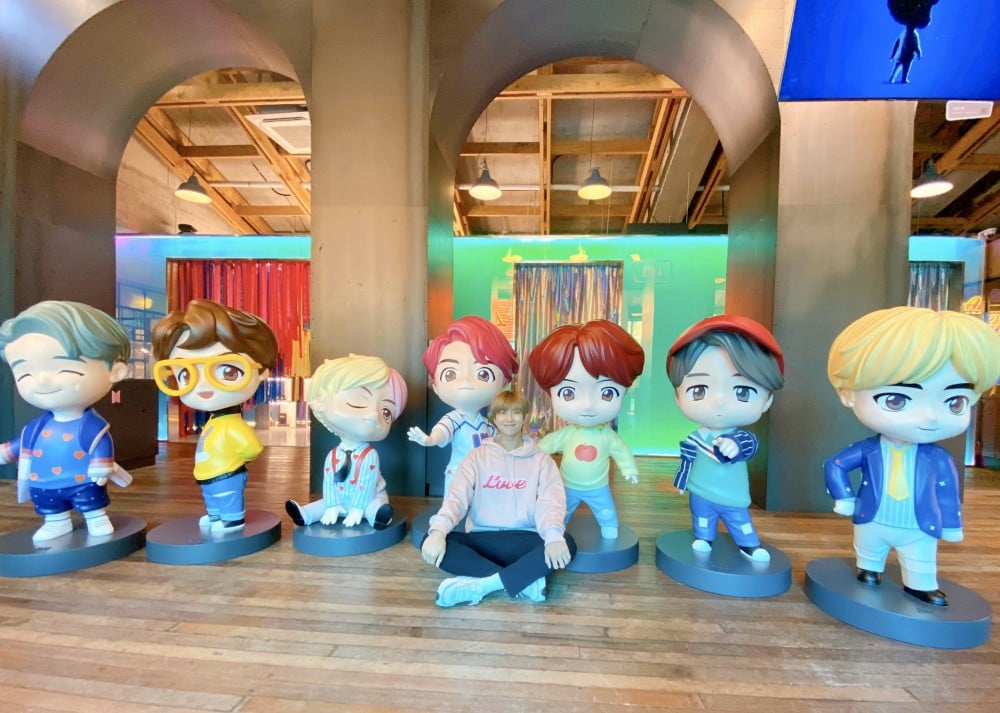 The other picture that RM shared shows him posing with all 7 of the BTS Doll Figures.
Following RM, the maknae Jungkook tweeted, sharing not him trying to strike a pose but a really endearing selca of himself with his figure.
BTS Jin chose to share his photos on weverse instead. In his posted pictures, we can see Jin recreating the same pose as his figure whilst his other two pictures were photo-bombed by fellow members Jimin and Suga.

BTS V posted hours later than the others and shared two breathtaking photos pf himself trying to copy the sitting and winking pose of his figure.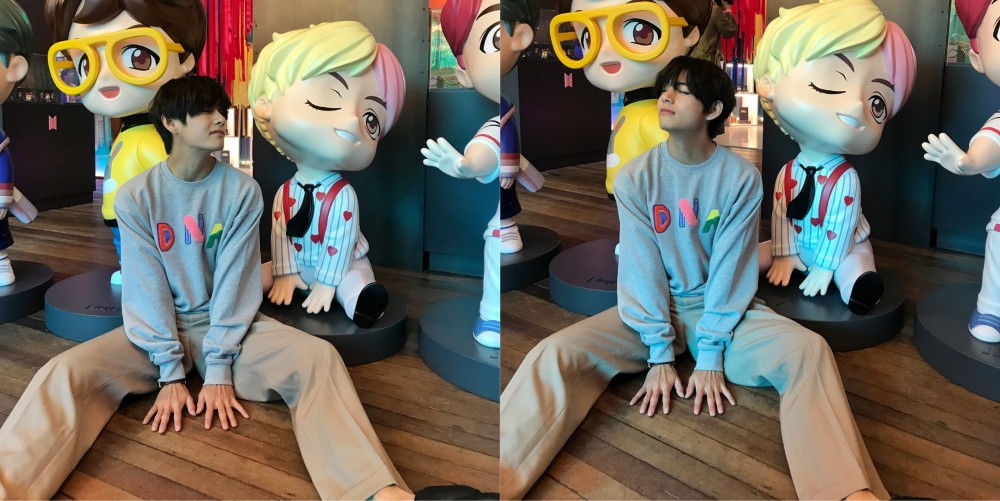 He admitted in his tweet that it was hard for him to stretch his legs but nonetheless fans find his pictures aesthetically pleasing to their eyes.