A Korean Plastic Surgeon Comments on BTS Jin's Face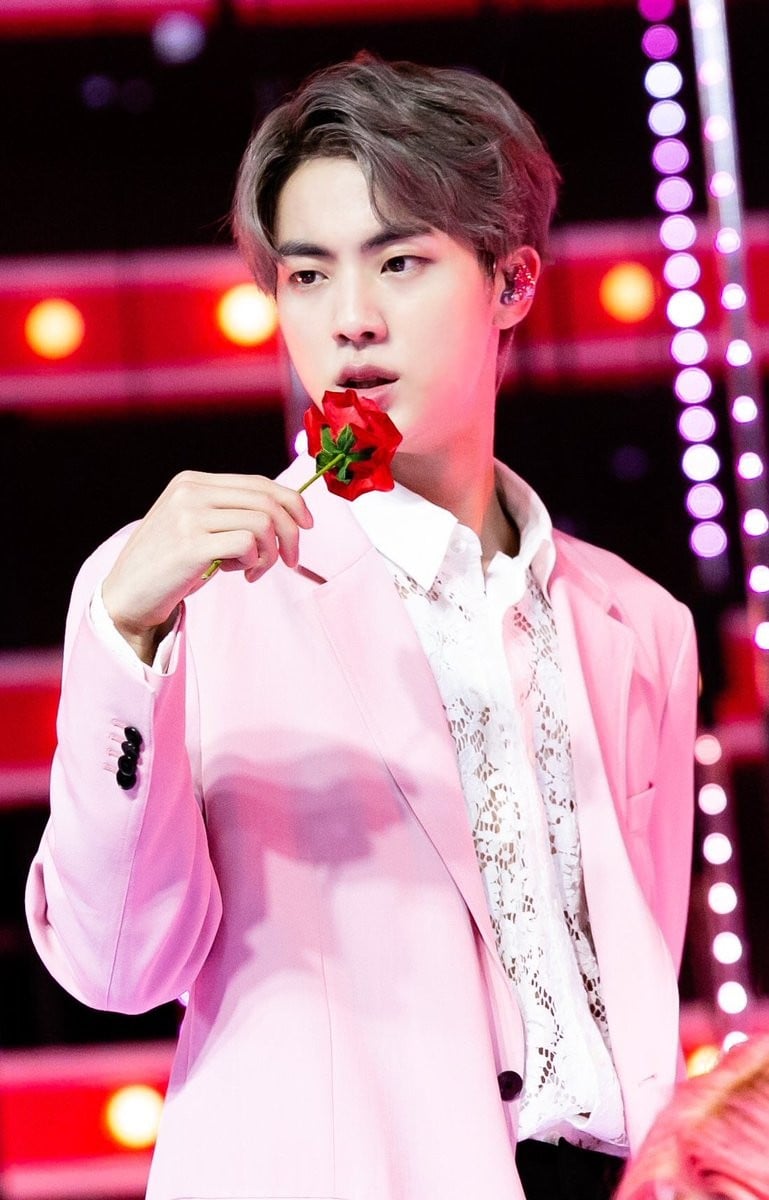 Many people know that BTS Jin was selected as the Number 1 Sculpted Face in the world by the Doll designer group earlier this year.
Now science agrees that he is worldwide handsome.
Recently iLUMI TV, a Youtube channel of the hospital iLUMI PLASTIC SURGERY in Seoul, South Korea, uploaded a video featuring one of their surgeons named Aum Jae Ho. The video titled "Number 1 Sculpted Face In the World BTS JIN" analyzed his face and garnered attention.
Firstly, he analyzed BTS Jin's front face and said that "BTS Jin's face consists of 4 equal parts from hairline to eyebrow, from eyebrow to tip of his nose, from the tip of his nose to his jawline. The distance between his nose tip and jawline consists of two equal parts from the nose tip to the center of his lips and the center of his lips to the jawline that matches the golden ratio.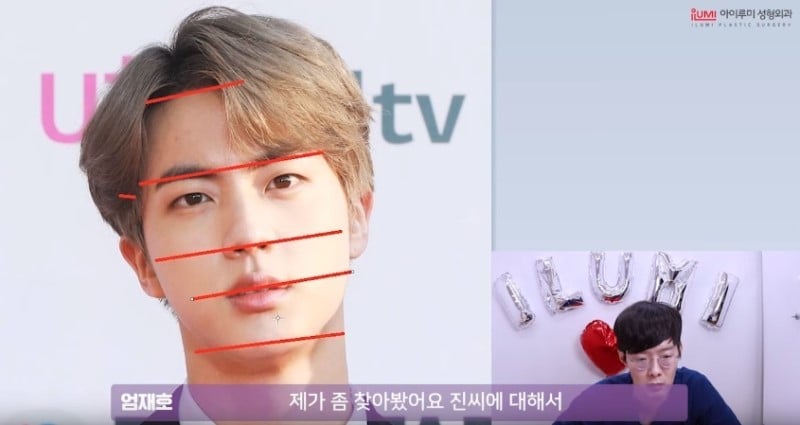 Then, he commented about BTS Jin's beautiful lips that are almost symmetrical and his beautiful corner lip. The surgeon revealed the distance between BTS Jin's ear line to his eyes is equal and eyes size (from eye corners) is almost equal and well balanced.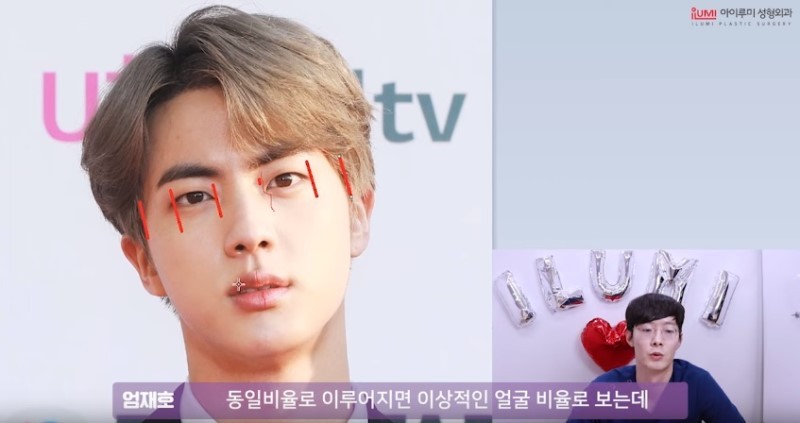 The surgeon says that BTS JIN's jawline is ideal and his face is symmetrical.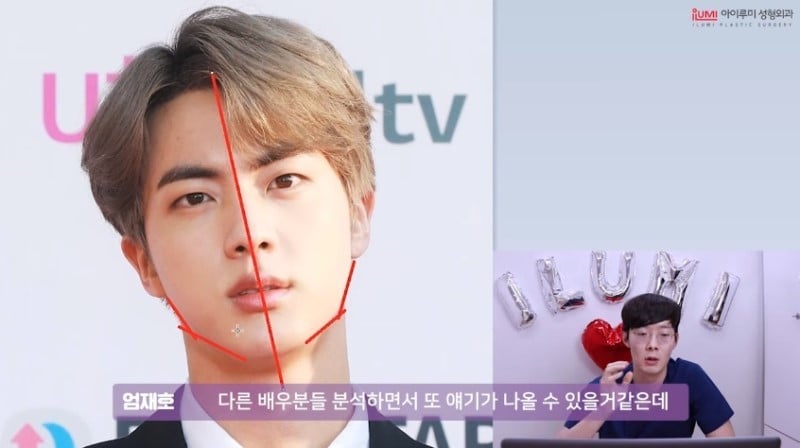 Moving on to his side profile, the surgeon praised BTS Jin's jaw shape and lips, he analyzed that Jin's behind the head to nose tip distance and behind the head and eyebrow center fits well.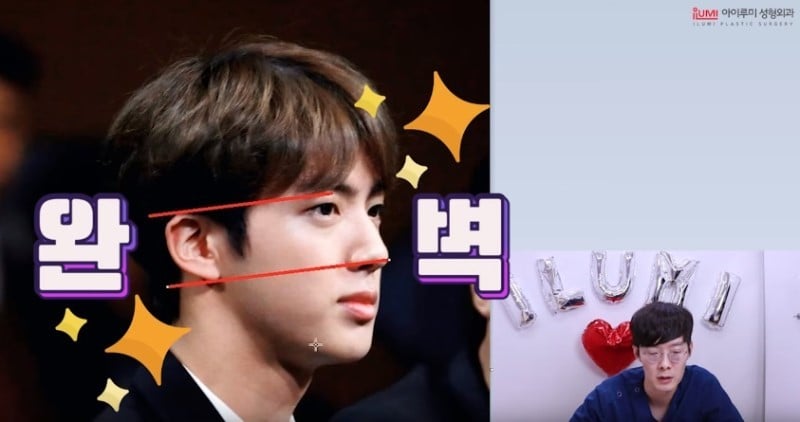 BTS Jin who become hot topic many times because of his good looks, and won crystal trophy by doll designer team, confirmed as the man with golden ratio face by a top plastic surgeon and proved the fact that his face is handsome in point of fans, non-fans, and professional experts.