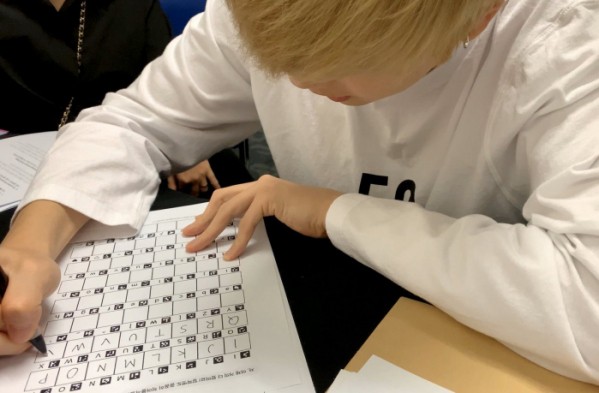 Solo artist Kang Daniel expresses his patriotism by participating in Hangeul Day Handwriting Contest hosted by Naver Clova. Celebrated in South Koreaevery October 9th, Hangeul Dayis a national commemorative day marking the invention and the proclamation of Hangul, the alphabet of the Korean language , by the 15th-century Korean monarch Sejong the Great.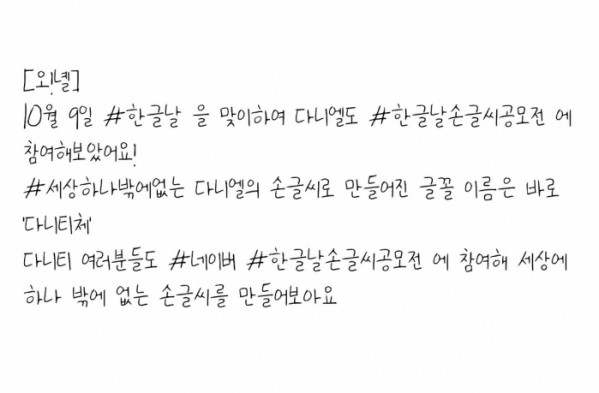 As revealed via his social media Twitter account, Kang Daniel is participating in the contest by submitting a font in his own handwriting named Danitice. The name is personally chosen after his official fandom Danity. He also encourages fans to express their pride and love for Hangeul by participating in the contest. Photo released together with the Twitter post show the idol meticulously writing his own handwriting on a form to make handwritten letters. In addition, he also personally writes down the contents of the tweet.
Kang Daniel has just recently concluded his fanmeeting at four cities around the world. He is scheduled to have three more legs in his solo debut tour, which include Sydney on October 5th and Manila on October 19th.