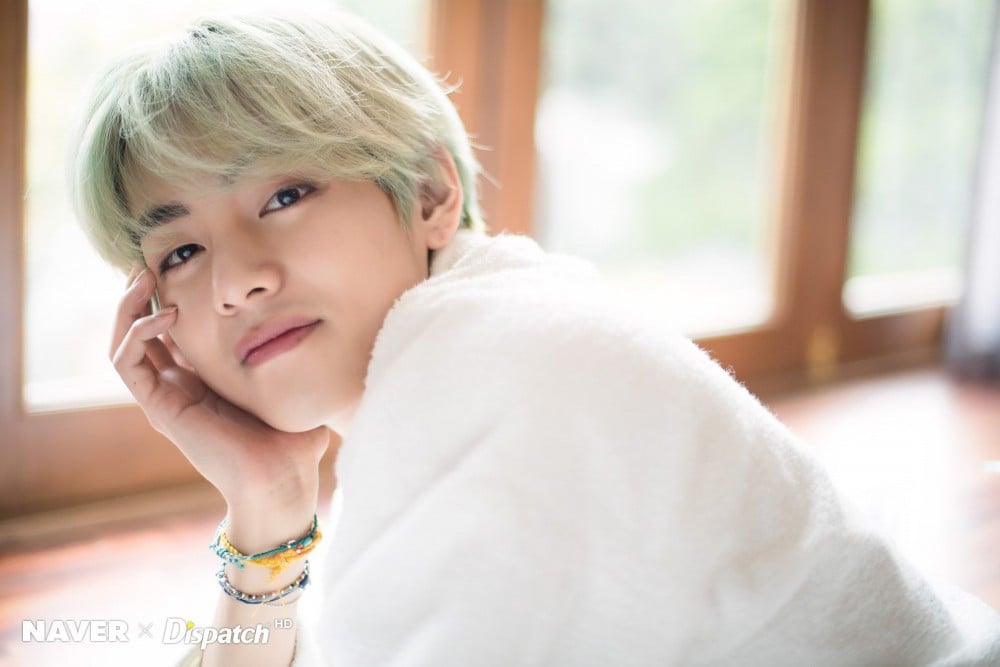 The accessory that BTS V is wearing gained lots of attention.

V is seen often putting different bracelets, whichare from 'Choi Changnam ccnmade' workshop and they are all hand-made. Every knot is done by hand in a workshop. The seller was super excited after finding out that V wore their brand, despite being a small comapny.
"Universe super star worldwide handsome man in the world 'BTS V' wore our 'Choi Changnam made' bracelets so beautifully. The half of our staff is army and it's no secret. We are huge fans and shaking while working right now after finding out that he wore our bracelets".

What is more interesting is that the seller is involved in various charity activities. Also makes bracelets that sponsors abandoned dogs and cats and sick children with heart problems etc
The company donates the profits earned from sales to those charities. Since V loves animals and children, the fans were deeply moved and rushed to the online shop and ordered, making the bracelets run out of stock.



On Wednesday, the handmade "Choi Chang-nam ccnmade" posted a notice saying that the sudden surge in orders caused inventory to be exhausted, forcing the company to make a temporary decision to stop selling. Since they all are hand-made, the buyers will have to wait till the seller makes more bracelets.
BTS V is indeed a global star that not only has a "selling power" but also a "good influence" around the world.