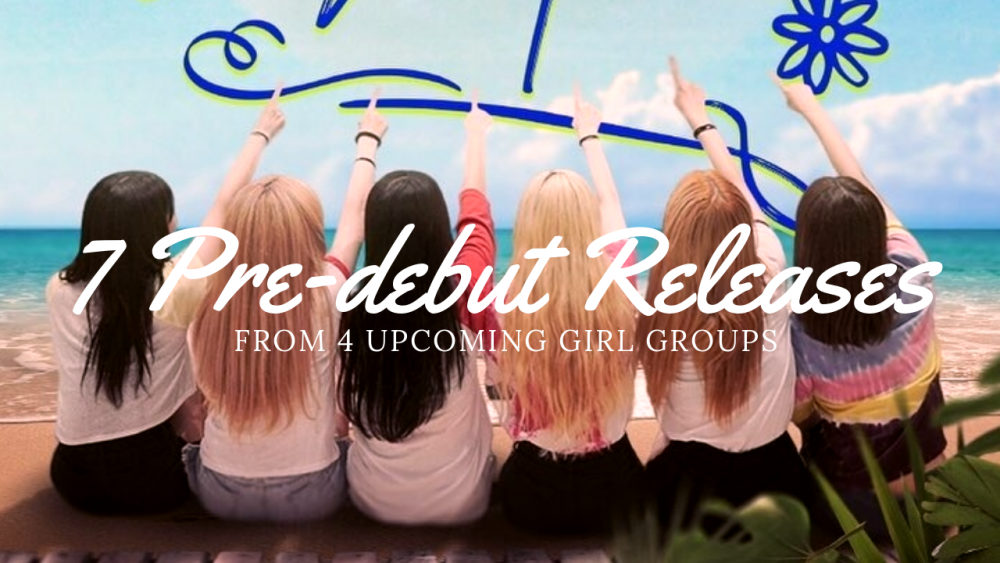 Curious what upcoming girl group have to offer? Well, these four groups have released some songs to give you an idea of what they are capable of!
ANS
ANS Entertainment
Out of all four of these girl groups, ANS has been publically known for the shortest time. The members individually introduced themselves through their personal Instagram accounts (four of five accounts are now closed) on the 5th of August. They were then introduced through their group account on the 11th of August. They released "Wonderland" on the 16th, so there hasn't been much time to get to know the group. What we do know is that Bian used to be in MIDNIGHT under her birthname Jiwon. We also know their concept will be a mix of innocence and girl crush.
ANS is planning to debut in September.
MIDNIGHT
H&I Entertainment
Swish is a continuation of the group's first pre-debut song "Girl Group's Flooded", which was listed in the previous article on pre-debut releases, and features the only two members who stayed after shooting "Girl Group's Flooded" Danvvb and Byeoljji.
"Girl Group's Flooded" was generally received as a diss track on girl groups. In "Swish", Danvvb and Byeoljji state people didn't understand the song, their love for music and seem to call out their former members, but the last is up for discussion. The specific lyric that seems to be out the members goes "Just before the release of the first single, three members leave the group". However, it isn't clear when or why the three girls left the group. Some believe the three members left before the release of the song, which would be consistent with the lyrics for "Swish", while others believe they left after MIDNIGHT received a lot of backlash for the song.

Just a few days ago, this song was released. Out of the three releases from this group, this song seems to be their safest in terms of lyrics, yet would still probably be banned on broadcasts had it been their debut release.
Sleepy, from the hip-hop duo Untouchable, also made a feature on the song.
Wish Girls

S.A ITAINMENT
"Yours Is Mine" is Wish Girl's second pre-debut group release and second season project. It's also the song that is most known among the releases they have and grew their Indonesian fanbase substantially due to their collaboration with The Alinskie Family.
All of the members in the group will do a solo song before they will officially debut as a group. Woo-Ah was the first to release a music video and song.
Then came Hyejin with her not so much of a solo song since it features Woo-Ah, "Boyfriend".
Rendezvous
Parksal Company
Originally, Rendezvous planned to debut in July, but due to a line-up change, they had to postpone. As a new plan, to present fans with something while waiting for their official debut, Parksal Company revealed they were going to release one of the songs on Rendezvous' debut album as a pre-release.
Rendezvous is planning to debut in September.
Compilation