BTS maintains first position on Acha Ranking for 13 consecutive weeks.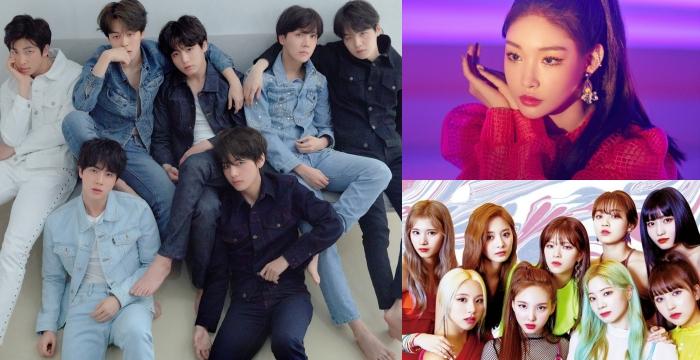 On Idol Chart's Acha Ranking announced on July 12, BTS has led for 13 consecutive weeks with a total of 2,639 points including 1,199 digital music points, 207 album points, and 1,173 SNS points.
​
Recently, the MV "IDOL" of BTS has surpassed the 500-million-view milestone and brought to the group the achievement of owning 5 MVs with over 500 million views.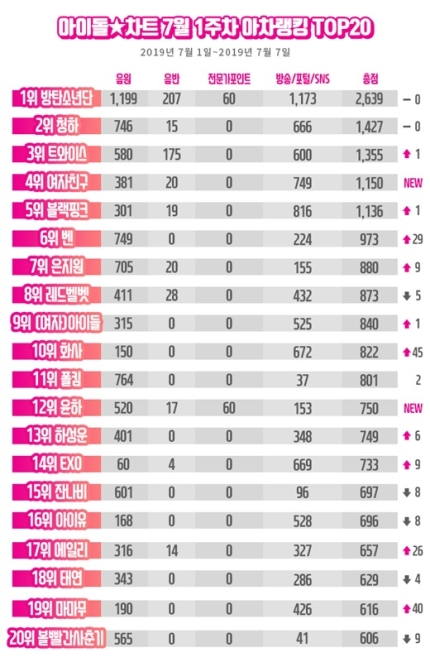 Following BTS, Chungha (total 1,427 points), Twice (total 1,355 points), GFriend (total 1,150 points), Blackpink (total 1,136 points), Ben (total 973 points), Eun Ji Won (total 880 points), Red Velvet (total 871 points), (G) I-dle (total 840 points), Hwasa (total 822 points) were named with high rankings.
​
In particular, "digital music master" GFriend climbed to No. 4 right after the comeback with the title song "FEVER".
​
My Daily = Reporter Yeo Dong Eun deyuh@mydaily.co.kr
Photo = Big Hit Entertainment, Idol Chart
Everything Idol, Everyday Exclusive V TODAY OPEN!