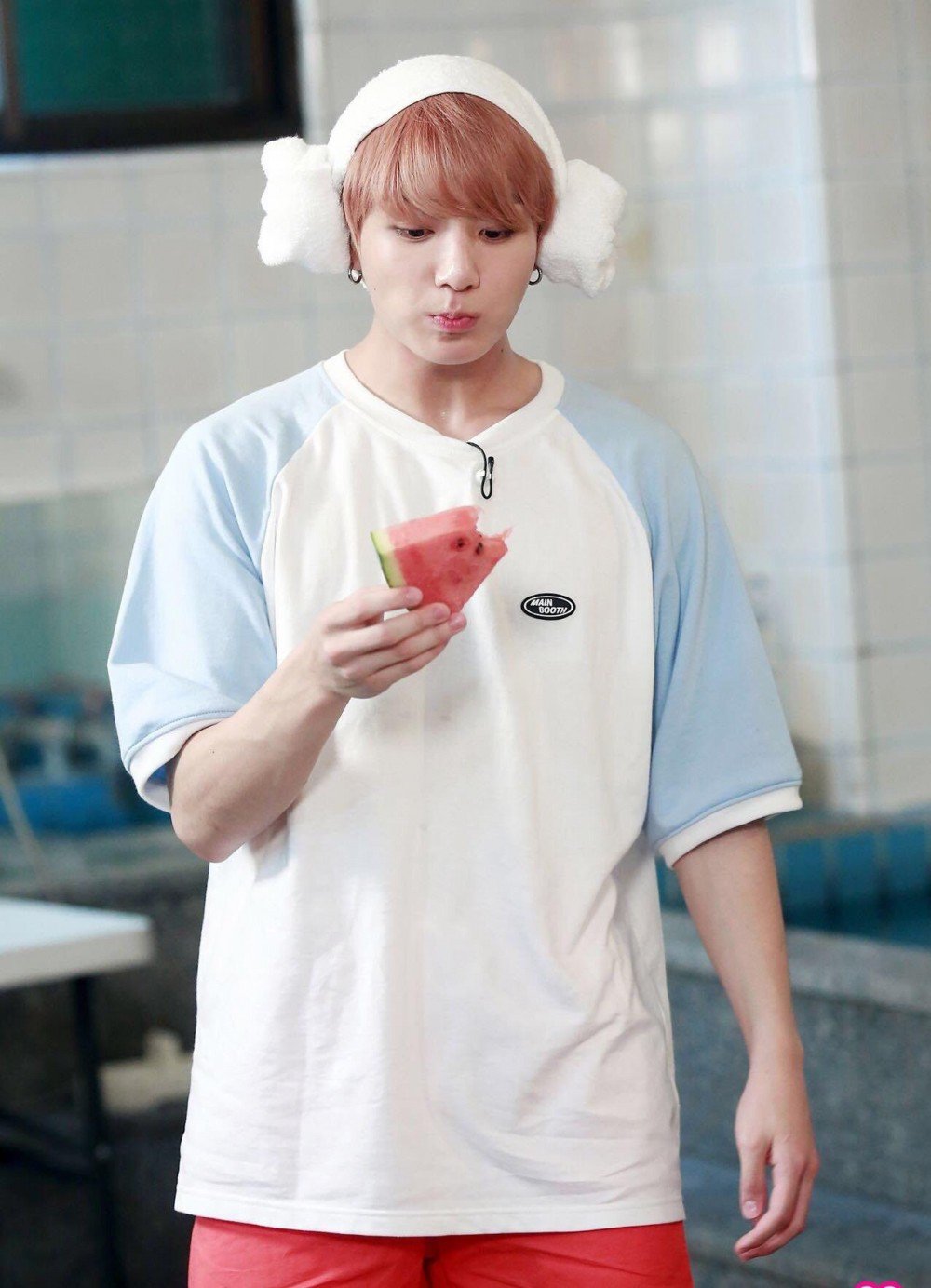 BTS's resident wild child, Jungkook, unveiled his ridiculous arm strength on a recent 'V Live' broadcast.
Jungkook and j-hope were tasked with preparing breakfast because they woke up the latest out of all the members. Upon discovering a watermelon sitting on the counter, Jungkook decided to smash it open with his bare hands rather than use more conventional methods to serve it. It resulted in the watermelon being exploded.
It seems like a constant arm routine has led the golden maknae to develop some serious muscles to contrast with his baby face.