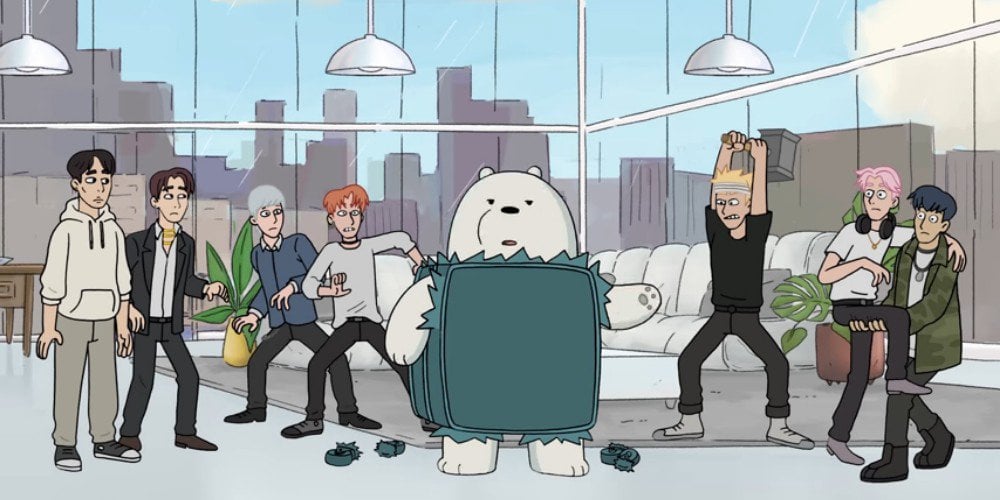 MONSTA X became the first K-pop act to appear on Cartoon Network's 'We Bare Bears.'
In the episode titled 'Panda's Birthday,' Grizz and Ice Bear prepare an exciting birthday surprise for Panda and help him meet his favorite K-pop band, MONSTA X.
According to Billboard, MONSTA X member I.M expressed excitement, stating, "We are absolutely thrilled and honored to be in an episode of 'We Bare Bears.' It's one of the most beloved animated series in the world! We put in a lot of effort into this collaboration and hope our fans, as well as 'We Bare Bear' fans, can truly enjoy it."
The first premiere of the episode will be on Monday, May 27 at 7:30 pm on Cartoon Network. You can check out a snippet in the clip below.