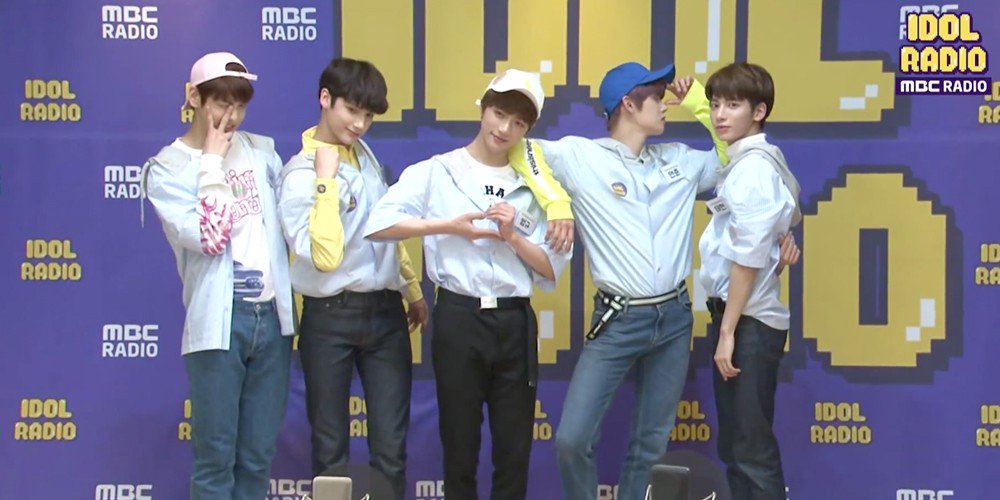 Rookie boy group TOMORROW x TOGETHER (TXT) recently made their first ever radio program appearance through MBC FM4U's idol-centered radio show, 'Idol Radio'!
Hogging all the cuteness in the world to themselves, the 5 members of TXT greeted DJ BTOB's Ilhoon on 'Idol Radio' with the adorable energy and passion of a 26-day old rookie group. During the radio, the members also talked about the joy of meeting their fans through fan sign events, as Yeonjun recalled, "The fans like to tell 'dad jokes' to us, asking, 'Are you okay? I saw you falling from heaven.'"

The members also held a 'TMI' time where Beomgyu confessed, "I am a very talkative person, so much that these days, I even try to have conversations while I'm sleeping and respond if someone tries to talk to me in my sleep." Taehyun also shared, "I look like the energetic type, but I love to just laze around in bed on the weekends. I could probably lie around doing nothing for 18 hours."


Check out lively clips from the March 29 broadcast of 'Idol Radio' below, including TXT's performances of "Crown" and "Blue Orangeade"!