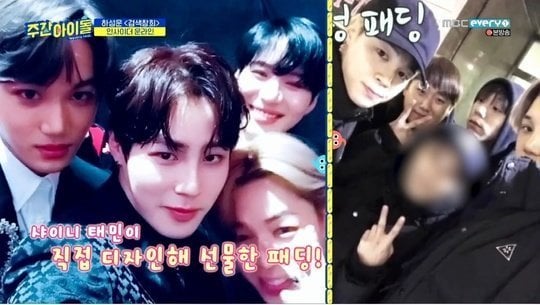 Ha Sung Woon shared the story behind the famous idol friend group.
On the March 6 airing of MBC Every1's 'Weekly Idol,' Ha Sung Woon explained how the group was created.
He said, "The first member was Timoteo hyung. He was the start to everything. He was an SM trainee for a long time. He was close to SHINee's Taemin and EXO's Kai. And there's a non-celebrity friend. Timoteo hyung introduced him to them. The four of them are longtime friends."
Ha Sung Woon was able to become close to Taemin and Kai through Timoteo.
He continued to explain, "And then there's VIXX's Ravi hyung. Kai brought him. And I got to meet Jimin. I knew j-hope since trainee days. He's not the type who goes out often. We have different hobbies. And then somehow I got to know SUGA hyung. SUGA hyung introduced me to Jimin. I got along with Jimin so well. And I'm the one who brought him to the group. Now, we hang out often. It's fun when we meet. We have similar hobbies."