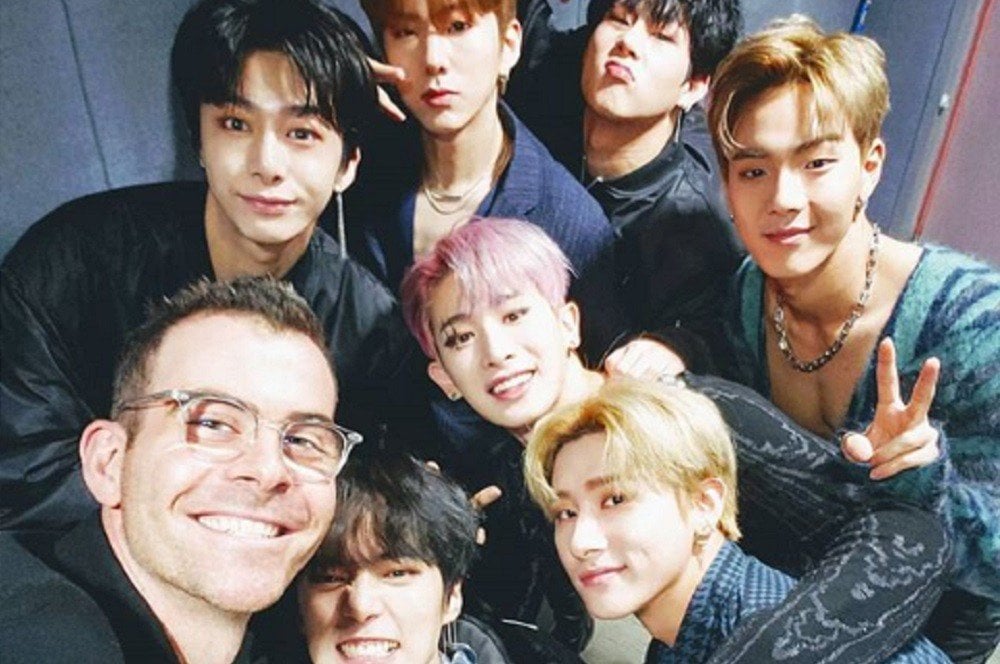 MONSTA X has inspired another key public figure to fall in love with K-Pop.
On March 10, Adam Mosseri, the former executive of Facebook and the current CEO of Instagram, has met up with MONSTA X in Seoul. After meeting the boys, he took to his own SNS platform and declared his newfound interest in K-Pop. He posted a group photo taken with MONSTA X, with the caption:
Admittedly, Adam Mosseri has 'immersed himself' in K-Pop, after meeting MONSTA X who were "super fun, sharp and friendly". After seeing the post, fans left comments such as: "You are now under the protection of monbebes. We can't fight very well but we can cheer exceptionally loud.", "OmG cute moment thank u so much for you big love", "they're really such an amazing group of boys ! so glad you got to meet them", and more.
Check out more comments above! In other news, four members from MONSTA X have been chosen as MCs for a new tvN variety program.