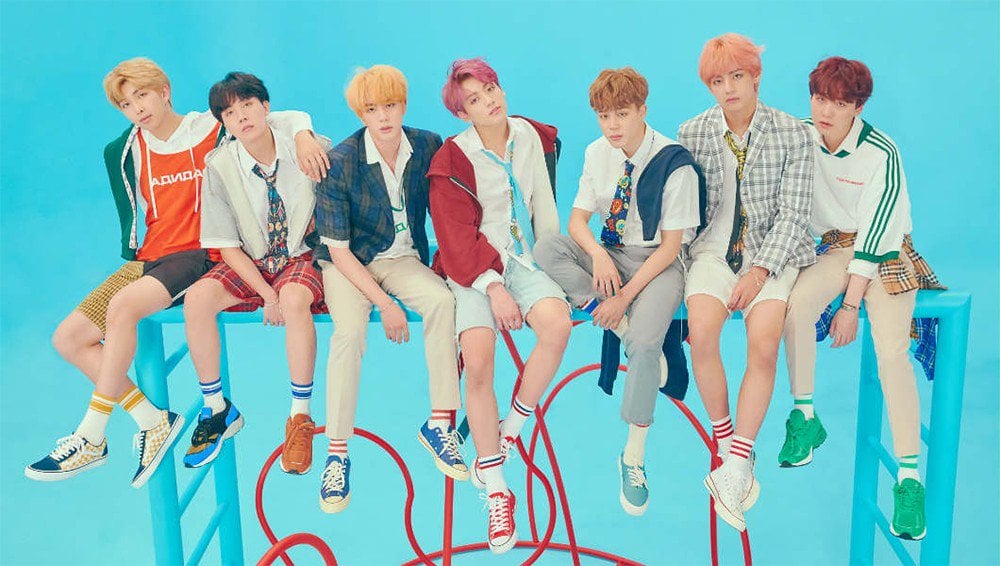 Photographer Bernard Faucon has accused BTS of plagiarizing his work.
The French photographer claimed that BTS copied concepts for "Blood, Sweat, & Tears" as well as 'Young Forever' from his work. He claims that the works copied are his "Les Grandes Vacances" and that BTS got the idea for their series from his photography project "The Most Beautiful Day of My Youth".
Bernard Faucon apparently emailed the media outlet Hankyoreh about his accusation and said, "I like BTS, and I'm happy that they were inspired by my work. I won't take any legal action, but I want them to publicly say where they got their idea from." It was revealed that Faucon learned about BTS through Pierre et Gilles, a French artist duo that worked with Big Bang.
According to Faucon's agency, they sent two notices to Big HIt Entertainment demanding an apology and damages, but Big Hit Entertainment denied any similarities between the accused photos.
Check out the photos below. BTS is on top, and Faucon is on the bottom. Do you think they are similar enough to be copied?
1:
2:
3: