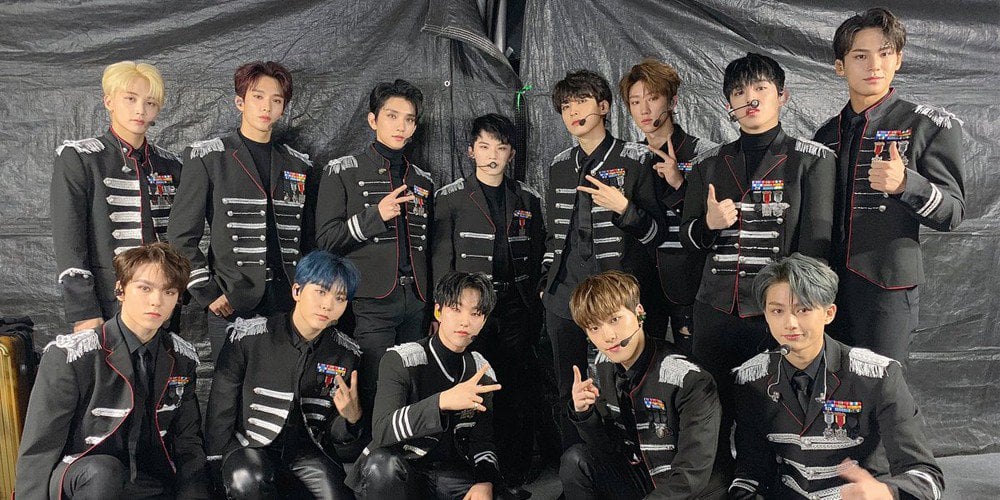 In light of their comeback with 6th mini album 'You Make My Dawn' less than a week away, Seventeen held a cafe interview to discuss their upcoming 2019 year!
During the interview, Seventeen reflected on whether or not they were able to achieve their goals of 2018 in the past year. Mingyu said, "When I think of our promotions in 2018, we took numerous jabs equal to that of one significant blow (In 2018, Mingyu vowed to show a significant blow). This year, I would like to land another upper cut. And I think I would like to spend time with fans more times."
Seungkwan also added, "I received the rookie award at the '2018 MBC Entertainment Awards' last year, and this year, I would like for our goal to be for Seventeen to receive 'Daesang' at a music award show! I've always put my life and death on the line, but this year, I plan to do so even more. Our schedule is packed full in 2019!" Maknae Dino contributed with, "We talked about becoming a group to remain in history in 2019. Of course, all of the members need to be healthy, that's included too. This year, we want to work hard so that we can hear not just Carats, but the public say, 'This team is the best out there. This year, Seventeen was the best'."
The next topic of discussion was Seventeen's unchanging teamwork, and Seungkwan revealed, "Dino takes up over half of our teamwork capabilities. If I'm the guy who makes everyone laugh, Dino is in charge of both livening up the mood and raising everyone's work ethic," as Mingyu chimed in with, "Dino also sends us so many messages in our group chat room (Laughter)."
DK complimented the maknae as well with, "I'm thankful that Dino works hard for the team. He's a dongsaeng, but I still learn a lot from him and his efforts to enhance our teamwork are not for show."

When asked about his personality outside of Seventeen, Dino relayed, "I'm a very emotional person. Recently, I've been enjoying drama 'SKY Castle', and I get choked up at the character of professor Cha. Watching the drama, I showed the members some professor Cha impersonations too."

Stay tuned for Seventeen's first comeback of 2019, set for January 21 at 6 PM KST!