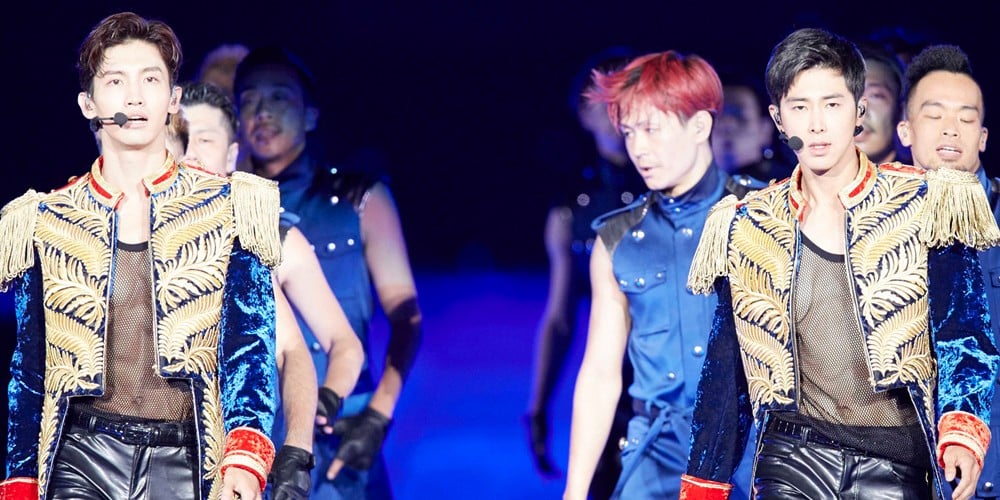 TVXQ's latest live tour DVD '~Begin Again~ Special Edition in NISSAN Stadium', released back on December 19, managed to top 4 different Oricon DVD/Blu-ray daily charts shortly after release!

On this day, the '~Begin Again~' tour DVD topped Oricon's daily DVD music chart, daily DVD sales chart, daily Blu-ray music chart, and daily Blu-ray sales chart, earning a quadruple crown on the Oricon chart once again.

The latest DVD contains TVXQ's final concert day at the NISSAN Stadium from back in June of this year, as well as behind-the-scenes footage, the members' interviews, and more.
Meanwhile, TVXQ are set to make a comeback with their special 15th anniversary album 'New Chapter #2: The Truth of Love', on December 26 at 6 PM KST.