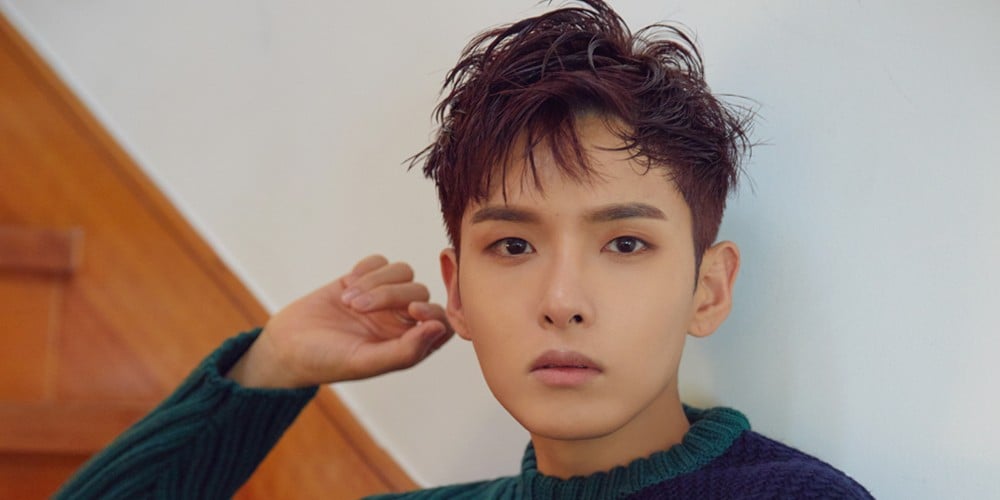 In light of his upcoming solo comeback with 2nd mini album 'Drunk On Love', Super Junior member Ryeowook sat down for a roundtable interview with the press.
During his interview, Ryeowook naturally chatted about his days in the army. "I wrote a lot of letters to the members, and they wrote back. It's hard for grown men to exchange letters, but we did it warmheartedly. I recently exchanged letters with Kyuhyun, who is still serving, saying, 'Let's do well together once you're discharged.' I'm truly looking forward to the image that Super Junior will be able to show once Kyuhyun returns."
When asked to elaborate on the topic of Super Junior's full return as a group, Ryeowook said, "Even when members were missing, including myself, there were Super Junior albums, and the group carried out promotions flawlessly. Almost to the point that we didn't know what the full group looked like, Super Junior was always a wholesome group. Still, I'm anticipating next year, when we'll be able to focus on solely albums with everyone having completed their mandatory service. I would like to come across another song like 'Sorry, Sorry', where we can promote our name to even more people. Everyone contributing to the album, including myself, and showing good sides, is what the completed Super Junior means."