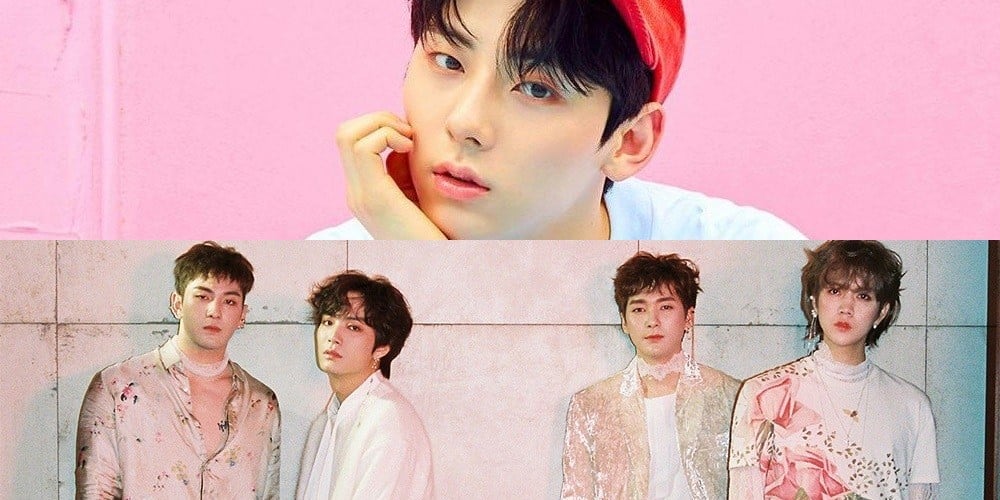 Are all NU'EST members reuniting?
On December 15th, NU'EST W held their final unit concert 'Double You Final In Seoul' at Jamsil Indoor Stadium. At the end of the concert, the ending VCR had fans cheering for a possible group union happening very soon.
In the video, a small golden flower lying on the floor is picked up by a mysterious hand. The next scene shows four other identical golden flowers, held in place as a small bouquet. Then, the mysterious hand adds the fifth flower to the bunch, completing the five-flower bouquet.
Fans of NU'EST have interpreted the video as a symbolic representation of NU'EST. Check out the fan-taken video above, in which the reactions tell it all!