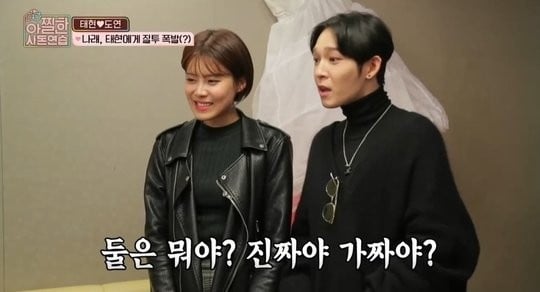 Nam Tae Hyun is asked about his relationship with Jang Do Yeon.
On the December 7 airing of tvN's 'In-Laws in Practice,' Nam Tae Hyun visited the set of 'Comedy Big League' to make a special appearance for his on-screen wife.
In the waiting room, the on-screen couple met comedian Park Na Rae. Upon seeing the on-screen newlyweds, Park Na Rae said, "You guys look alike. They say you live well if you look alike. Is Do Yeon good to you?" She also asked, "Are you for real? Or is this fake?"
Nam Tae Hyun made everyone curious as he answered, "I'll tell you when the mics are off," and said, "I really like her. She's a great person. It will be difficult for me to come here like this if I have no feelings for her. I'm not acting."