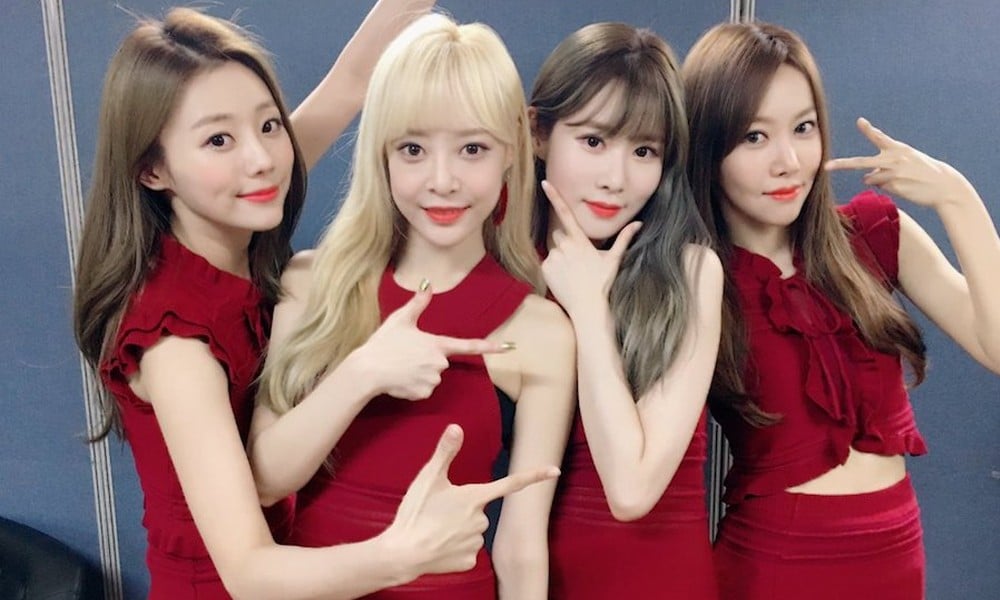 Cre.ker Entertainment girl group Melody Day has disbanded after four years together.

The news of disbandment was revealed by two of the group's members - Yoomin and Yeoeun - on December 26, who both wrote personal messages to fans through their individual Instagram accounts.
"Hello, everyone. This is Melody Day's Yoomin. It seems like it's been a long time since I was able to greet you," Yoomin began her message.
After the end of a long deliberation, we have ended our contract with Cre.ker Entertainment and decided to all go our separate ways. I am really grateful to all the fans who supported me with constant love over the last four years when I promoted as Melody Day's Yoomin. I am going to try and prepare to show you a new side to me that I was unable to show during that time, and I hope that you remain interested in my activities.
"Please send me your warm words, and always be happy," she concluded.

"Hello, this is Melody Day's Yeoeun. Have you been enjoying the end of the year? It is with a large regret that I am delivering this news to you during a happy end of the year season," Yeoeun began, her own message captured through an image of her handwritten letter.
"I have left the company that I have been with for close to ten years. In the future, it seems like it will be difficult to introduce myself as a Melody Day member. It wasn't an easy decision as I spent a long time together with the company and the other members, but we made this decision out of support of one another. I am really sorry to the fans who have always just been waiting. For repay you for all of the love you have given me in the past, I will work even harder to return even better [than before.] Please continue to support and take care of our Melody Day members Yein, Chahee, and Yoomin!"

"To LOEN and Cre.ker Entertainment, who made my childhood dream to be a singer a reality, all of the staff who worked with Melody Day, everyone who loved Melody Day and their music, and to the other Melody Day members, thank you, I'm sorry, and I love you. I will work hard so that I can bring you good news next year. End 2018 well, be careful of catching a cold, and I love you.

Meanwhile, Melody Day debuted in 2014 with the single "Another Parting".