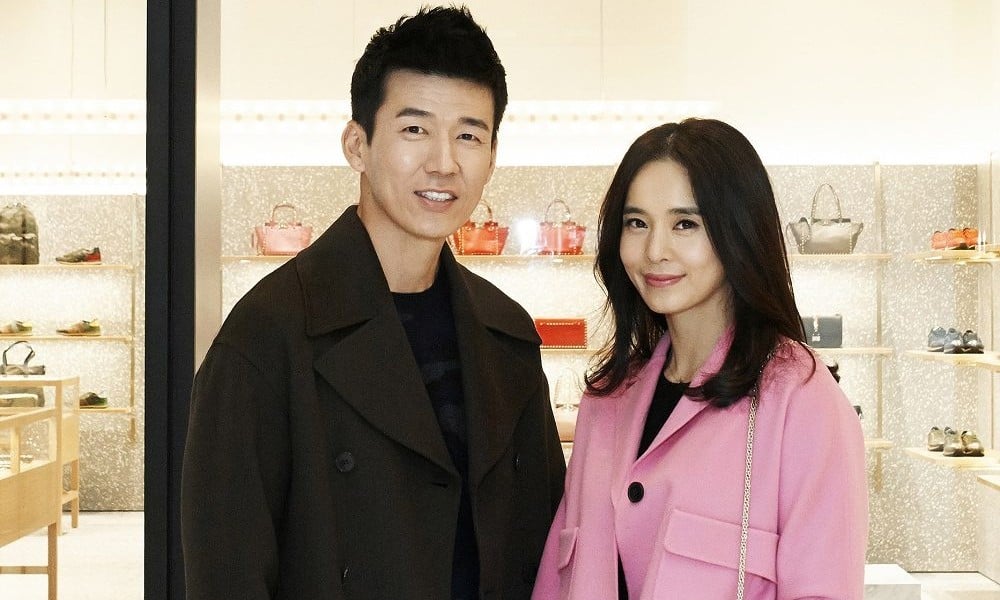 Sean of veteran rap duo Jinusean celebrated his actress wife Jung Hye Young's birthday in an extremely sweet way.

On December 14, he wrote a special birthday message to her through his Instagram account.
"Dear Hye Young, On the day that you add one more candle to your wedding cake, you make my life even brighter. You are the light in my life," he wrote. "You add a large amount of energy to my life, and I don't know how to repay you for being the light that warms my heart."

"Let's be even happier while loving each other even more than we do now. Let's be even happier while being even more grateful for one another than we are now. Let's be even happier together while we make one another shine more than we do now. And as we spread that happiness to even more people, let's [continue] living that way, so that the world that our child lives in will be an even happier one," he continued. "I thank God every day for you being part of my life. You are the biggest gift that God has given me! Happy birthday, Hye Young."

Sean's Instagram followers were incredibly touched by the romantic gesture, and in between their own birthday wishes, netizens left comments admiring the celebrity couple's sincere and heart-warming relationship.
"A cool husband, a wise and lovely wife, and child. What an awesome family," one netizen commented.
"Can I find a husband like Sean in my next life?" another joked.
Meanwhile, the couple were married in 2004 and have since become popular among the Korean public for their shared passion in helping the terminally ill and underprivileged through regular charity work.