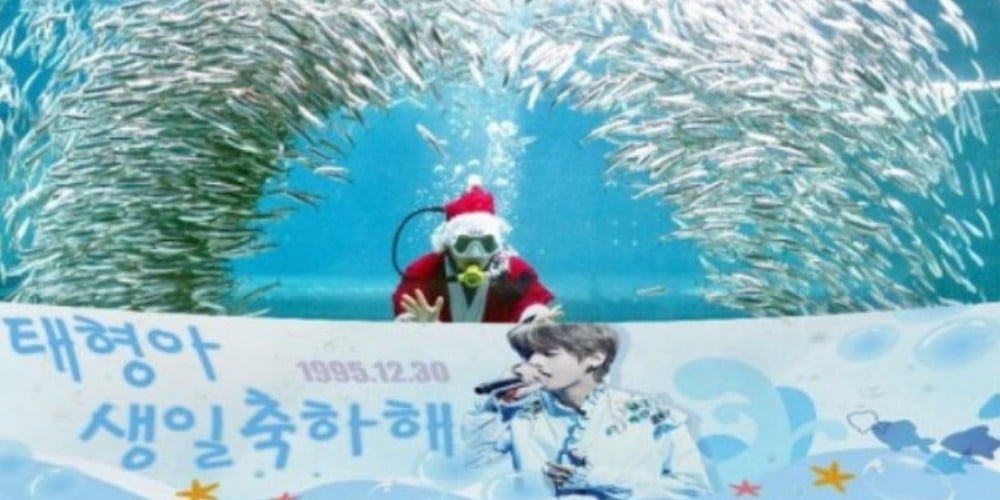 Chinese fans prepared an extra special gift for BTS' V.
From December 23 to January 1, Coex Aquarium in Seoul will have a 'Kim Tae Hyung theme.' The first ever customized aquarium event was prepared by V's Chinese fan club, 'BAIDUKIMTAEHYUNGBAR,' in celebration of his birthday.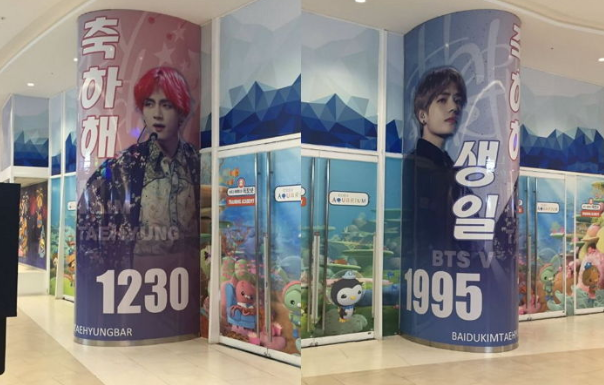 'Happy Birthday' banners and photos of V are found at various locations in the aquarium.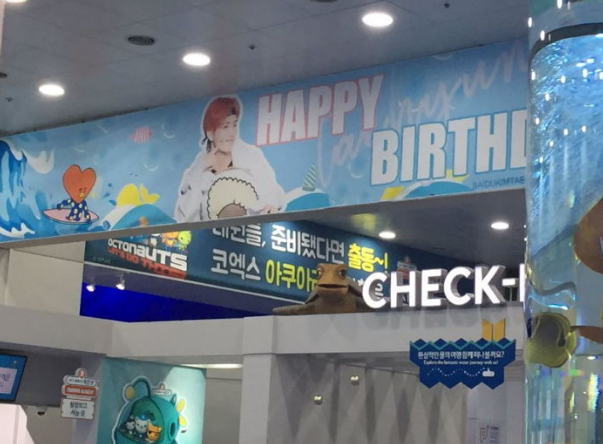 On the day of V's birthday, a 400-seat aqua show is scheduled to take place. You will be given a 15% discount if you share the aquarium advertisement on your social media. V, as well as fellow BTS members can attend for free.
Meanwhile, V is turning 24 on December 30.