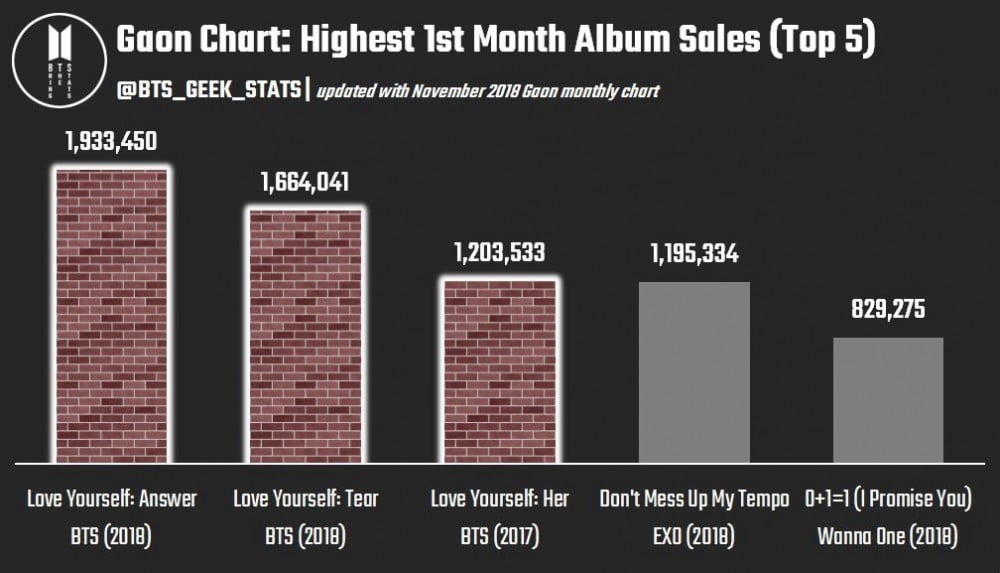 As of December 5, BTS is the fastest act to surpass 10 million album sales on Gaon!
'Love Yourself: Answer' is the best selling Korean album in the 21st century.
BTS sold over 5 Million albums on Gaon in 2018 alone and broke records with this feat held before by EXO.
The record only marks pure album sales excluding versions and mixtapes. Here's a chart of the total sales for each album on Gaon: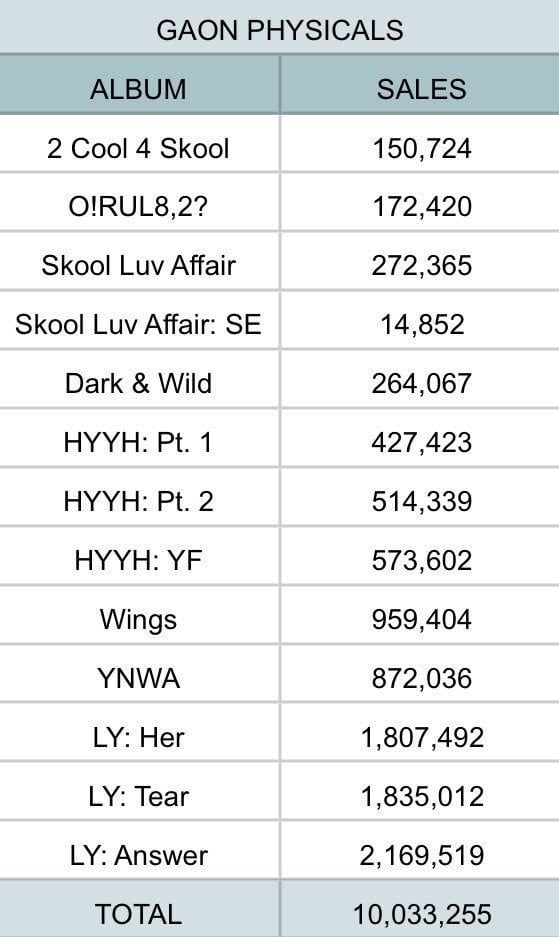 Congratulations BTS !