Announcer
Park Yoora
shared about
EXO
's debut concept, delivering news on her brother
Chanyeol
, and more.
On November 14, the
YTN News
official YouTube channel released a music discussion video starring Park Yoora and reporter
Park Seo Kyung
. EXO, who just made a comeback with their 5th album '
Don't Mess Up My Tempo
,' was one of the artists of the conversation, and while talking about EXO, r
eporter Park asked Park Yoora what it feels like to be delivering her brother's news on TV. Park Yoora answered,
"Of course, I am happy, but I think to myself that I need to read it well because it'll circulate for a while if I get it wrong."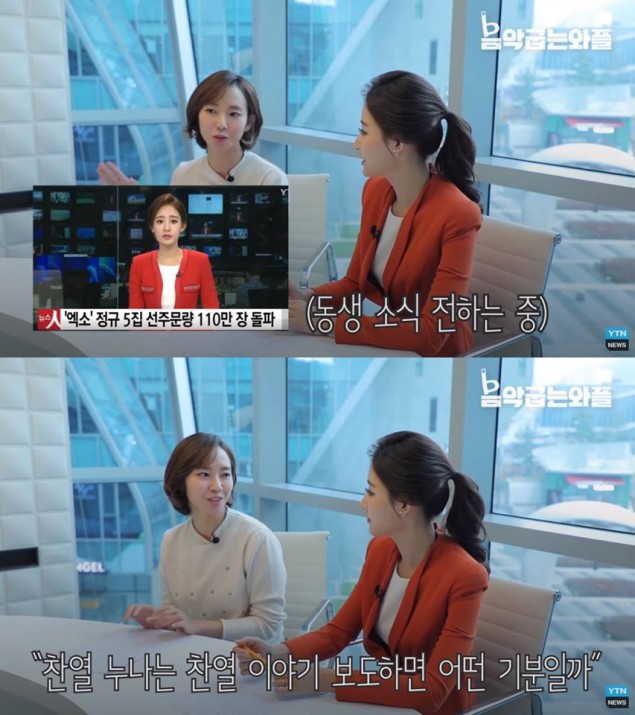 Park Yoora also shared that she asked Chanyeol if he watches her news. He replied,
"I don't even watch everything that I'm on..."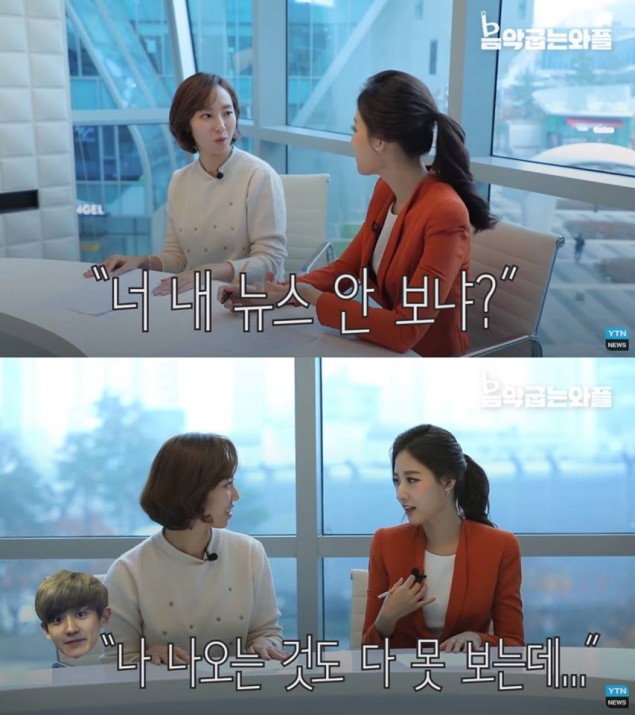 Next, Park Yoora clarified misunderstandings about her and Chanyeol having an excellent relationship. She emphasized that they're nothing special but just like any other siblings.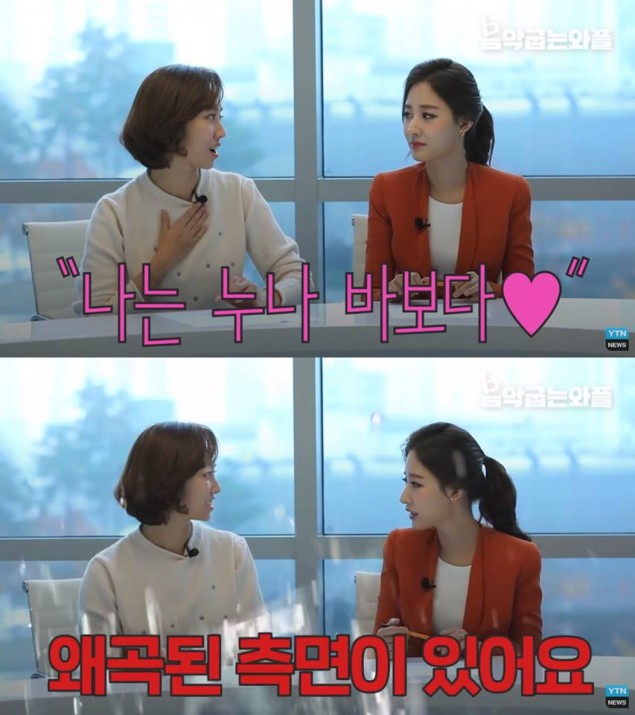 Park Yoora also shard honest thoughts on EXO's debut concept. She said, "He came home once before his debut. He was living in the dorms at the time but he came home for a meal and he said his debut has been confirmed, that they are from space, and his superpower is fire. Things got awkward. I was like, 'Fire?'"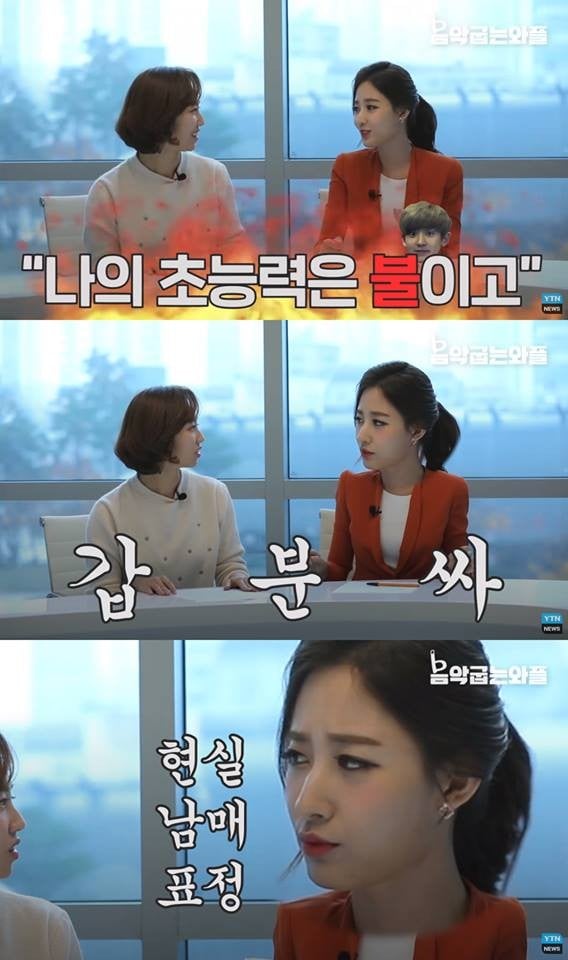 Lastly, Park Yoora shared about Chanyeo
l singing the congratulatory song
at her wedding. She was unwelcoming of him singing an all-English song, "
Everglow
" by
Coldplay
, but found it appropriate and meaningful after reading the lyrics.
Watch Park Yoora's full talk in the video above.