Key
has finally taken the trophy for the 'Best Dressed' and netizens cannot be any happier. 
Every year, SM Entertainment holds the 'SMTOWN Halloween Party.' At the fun event, SM artists show off their creativity with clever costumes, and out of all, SHINee member Key has always impressed netizens with his phenomenal outfits. 

In the past, the idol has turned into Joker, Piccolo, Edward Scissorhands, Ronald McDonald, and Marge Simpson.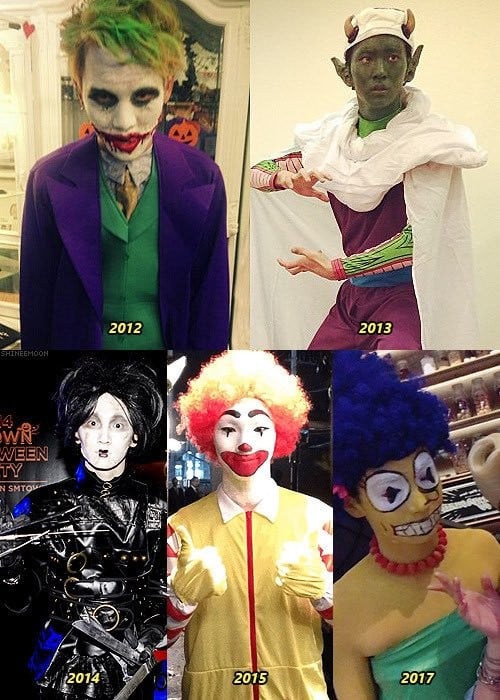 As you can see, Key's costumes are beyond amazing, but did you know he has never won the costume contest? Netizens were always frustrated with this fact and dearly wished for Key to win first place this year as he truly deserves it. 
Well, their wish came true! 
For the '2018 SMTOWN Wonderland' Halloween party, Key decided to turn into Lord Voldemort. He wasn't able to attend the event due to his schedule, but he still managed to participate. His dedication paid off as he was finally given the 'Best Dressed.' 
Netizens are so glad for his win. Comments stated, "Finally! Congrats," "Finally 1st place. Key deserves it so much," "He even prepared a cardboard cutout of him... This kid wins," "I'm seriously so happy lolol I knew he would win one day."
Congrats, Key!